COVER KILLERS: Russell Westbrook, Taraji P. Henson, Venus Williams & Yvonne Orji Serve Up Black Excellence This Holiday Season
Dec 13 | by _YBF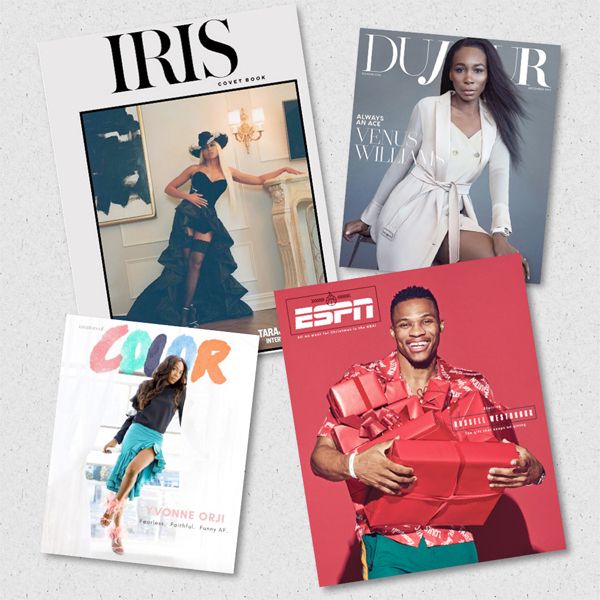 Russell Westbrook, Taraji P. Henson, Venus Williams and Yvonne Orji have new magazines covers this holiday season. Get into them inside…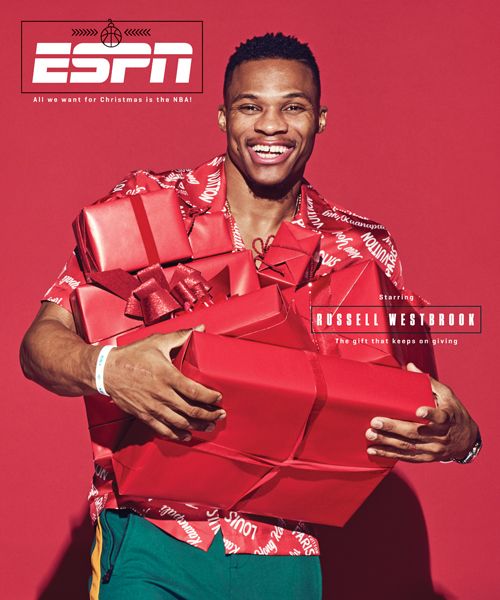 Look who's ready for Christmas!
Oklahoma City Thunder player Russell Westbrook is celebrating this Christmas with a brand new cover for ESPN The Magazine 'Tis The Season issue. He graces not one, but two holiday-themed covers.
Aww! This will be his son Noah Westbrook's first Christmas!
Inside, the new dad talks about the holidays and family traditions as his upcoming Christmas home game approaches.
ESPN: Has becoming a daddy changed you?

Russell Westbrook: I think the moment we knew we were having Noah was the moment it changed me. For the good, obviously. You start to think about the things that best benefit him. Everything in life revolves around him.

ESPN: Do you look at your job differently now that you're a dad? Are some things less important, more important?

RW: Yeah, you know what, it's a balance. I like to get to the gym early. I get here first and work on my game. But Noah wakes up really early, and I might have been gone on the road for six or seven days, and he hasn't seen me in a while. Then I'm staying at home. Which is OK, because that's more important to me than anything. That's just something I've had to get used to.

ESPN: Has anything surprised you about being a dad?

RW:The FOMO [fear of missing out] is a big thing for me. I never used to have that problem, but I've got it now. This season we were on the road a lot early. We'd go on a three-game road trip and then come back, then go another five or six games. My wife does a great job of constantly keeping me updated. But that's my biggest thing -- "Ah, I'm missing something." That's why when I get home I'm all, "Noah, let's do whatever."
You can read the rest of his interview here. Russell's two covers hit newsstands this Friday, December 15th.
Also...
The Thunder will go head-to-head against the Houston Rockets on Christmas night at 8pm EST.
On another magazine...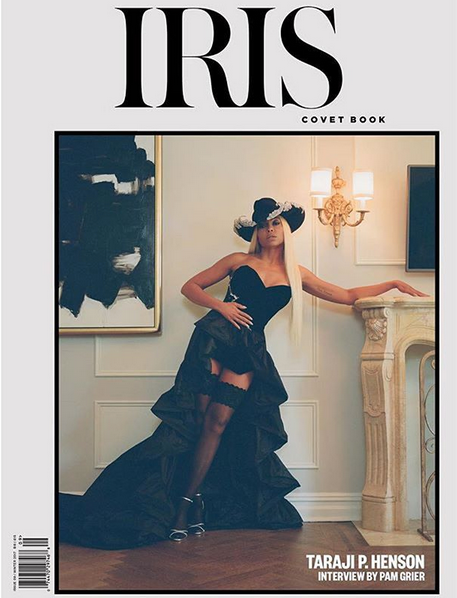 Taraji P. Henson bosses up for a new cover and spread for IRIS Covet Book.
Inside, the "Empire" star is interviewed by Pam Grier where she opens up about how important it is for women to unite and stand together in the cut throat entertainment industry, especially for blakc women.
Below is an excerpt from the interview:
You know, recently there has been a lot of press exposing the reality of treatment of women in Hollywood/entertainment. Tell me about your thoughts on women supporting women in the industry.

Well, I've always been a big supporter of women, even before I got into the industry. I just think overall that that needs to be the narrative. Not just in the industry, but in the world, because art imitates life. If we're artists, then we need to be setting examples for the world. That's how I was raised, that's all I know.

My mother was one of five sisters, so I grew up watching sisterhood. I'm real tight with all of my cousins. We never snitched on each other. We all got in trouble together, and we all went down together. We learned that from our mothers, watching them and how close they are. So, of course I'm going to be like that with other women. I don't understand hating another woman.

We go through so much as women. Why am I, another woman, going to add to the stresses that women already have? Why would I do that?

Yeah, why tear each other down competitively? We should be supporting each other as women.

Yeah, why would you want to be that selfish? God didn't make you the only human. He certainly didn't make you the only female and he certainly didn't make you the only female actor. How can I learn if I don't have my counterpart's work to watch? You know what I mean? I'm so happy with what's happening right now in the industry. All of my friends are working. All of them.

What advice would you give to young women coming to Hollywood?

Be very clear and know why you're coming to Hollywood. Whatever that dream is, don't let anyone deter you. Keep focused on your bigger picture, stay in your lane, do not compare yourself, put in the work, do unto others as you would have them do unto you, and don't take no shit!
That's right ladies. You heard Taraji, "Don't take no sh*t!"
You can read her full interview here. In the meantime, check out her spread below: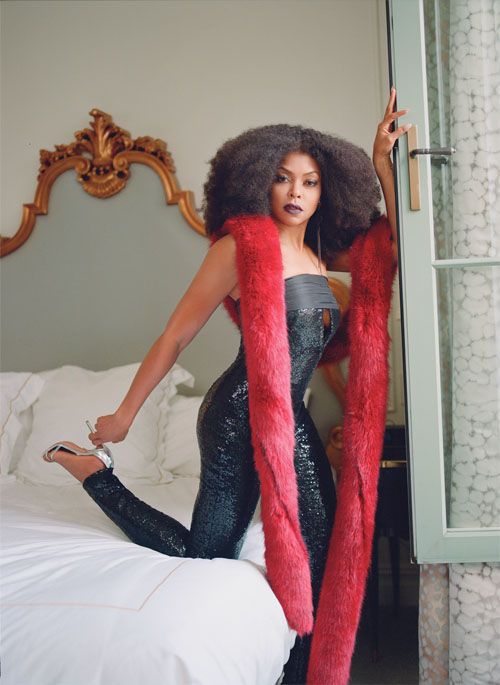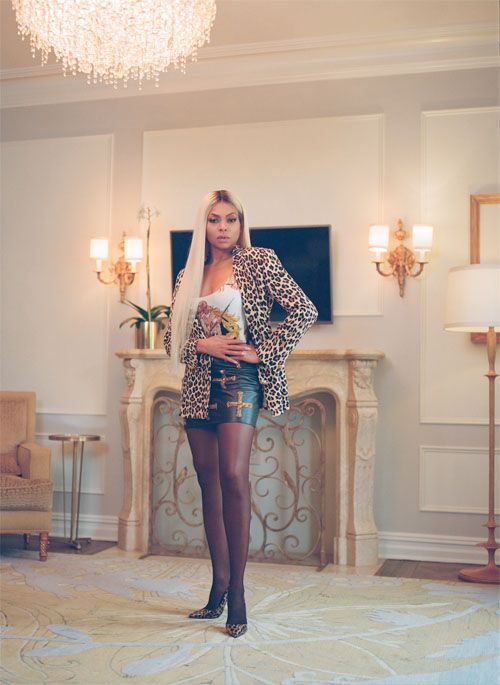 Werk Taraji.
On another magazine front...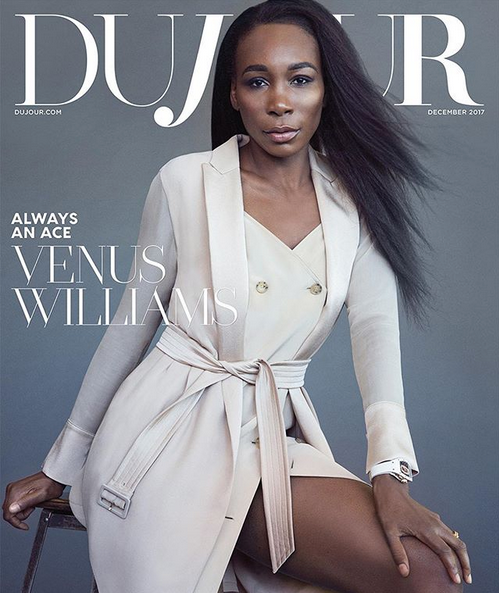 Venus Williams has a new magazine cover. The tennis superstar covers the December 2017 issue of DuJour magazine.
Inside, Serena Williams' big sister opened up about how she balences wearing so many hats and staying at the top of game, how she got into interior designing and more.
Read an excerpt below:
On balancing her sports career and businesses outside of tennis: There's no normal day. But I think if I wanted normal, then maybe I wouldn't have become a tennis player because nothing is normal about it, I enjoy all of it. That's what helps me to balance it all—you find joy, and you figure out how to make it work.

On interior designing: I think it all started probably at about 18 when I got this letter in the mail, soliciting me to go to a design school in Tampa. That really kind of got me to think about what I wanted to study and do afterwards. When you're doing commercial design, most states require a license, my goal was always to be a licensed interior designer, that was always my end goal. V Starr Interiors, based out of South Florida, tackles both residential and commercial spaces with a fresh Floridian aesthetic. "Our philosophy is not complicated: we do it right and we do it on time," reads V Starr's website, where you can view all the firm's recent projects, including the new suites, and outdoor decks for Chicago's Midtown Athletic Club.

On winning: "My goal is to see someone else win it! I don't wanna win!" she jokes before taking a more serious tone. "There's never another goal, never another goal, especially for me. I've won before, I know what it takes, and I know what it's like," But, she adds, she also knows when to accept defeat. "I don't dwell on the past either," she says. "The past is the past—I'm [just] looking for the next [win]."
Read her full interview here.
Get into her magazine spread below: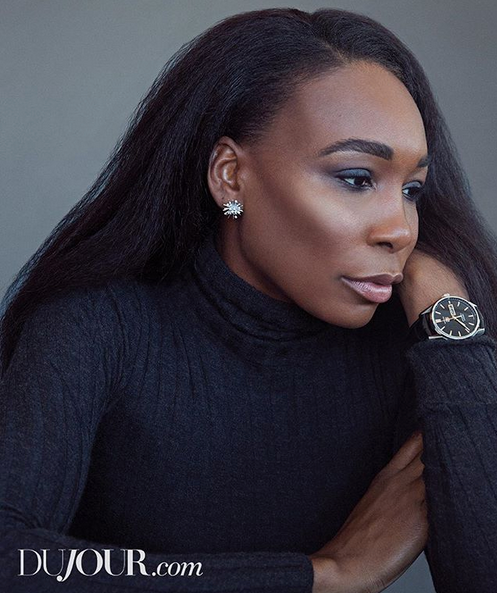 So gorge.
On another magazine....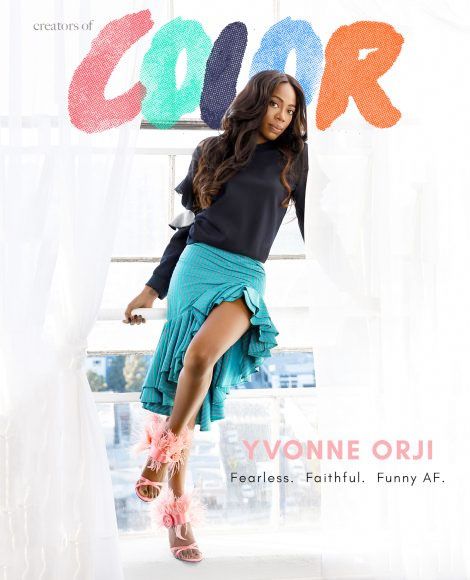 Well this is a breath of fresh air!
"Insecure" star Yvonne Orji is featured on the cover and inside the newest issue of Creators of Color and she looks amazing!
The YBF actress, who stars on one of the hottest comedies on television right now, dished to the magazine about being in the entertainment business and when she realized she was naturally funny.
How important is it to create content even when no one is watching?
If you build it they will come. I think it is so important to continue to put out your art, talents, and gifts because you have no idea who is going to watch it. We are in such a digital age right now that something you put out just for fun or just for your friends can land in the desk/email/dm of somebody who can do something with it. Somebody can become a new fan and help your voice be heard in a way you never expected. That is what happened with me in 2008. I put out a really silly sketch right before I went to Liberia to do public heath (not entertainment related) and that was the thing Issa saw back in 2008. She said "Oh, this girl is really funny." Cut to 2015, she lets me know HBO picked up her show and (…) she thinks it would be a good idea for me to perform. That seed was sown back in 2008, when nobody was checking for me. You have to keep working and keep putting it out there. It makes you better. I put out stuff that I don't know if anyone is going to watch but its helping me become a better editor. Whenever I create something I can say, "Nope I want that shot. Nope I need it to cut off right there." because I'm practicing getting my thing so tight. Practice makes perfect.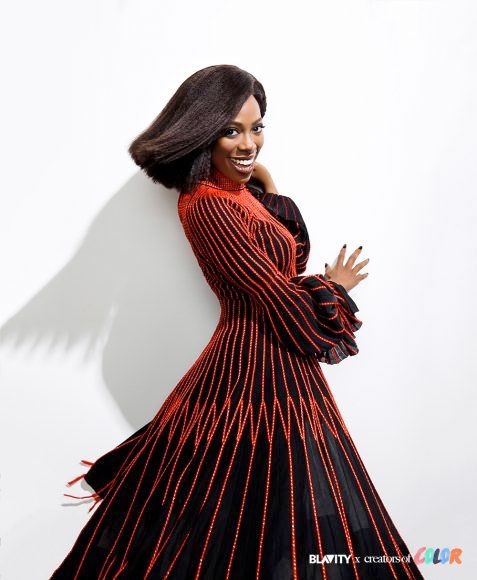 How did you know your were funny?
I didn't know I was funny! I found myself praying and I heard the Lord say, "Do comedy." I said "No", and he was like "What else you got?" I replied, "All these rhetorical questions Jesus, I don't appreciate them." But, he was right. I didn't have anything else. It was at that moment I chose (…) to trust him and take him at his word. I had been reading my bible and the stories sound real nice but if you don't put action towards them then they are just stories. After that, I wrote a five minute sketch about what's funny growing up Nigerian in America. Before I knew it, people were laughing and asking me if I host weddings. (…) Because I was a clean comic, I would get asked to perform at churches. I didn't even know comics were broke and the Lord knew I needed a really good entryway. If I found out how broke artist are, I would have been like "No, I have two parents that love me and goat meat at home, why would I live this other life!" I started making $500.00 for a three or five minute set at churches and I was like "I'm never going to med school." I don't know a doctor making $100.00 a minute. That gave me the gusto to feel like "Oh, I'm funny, I could be funny and I can get paid and make a living off this."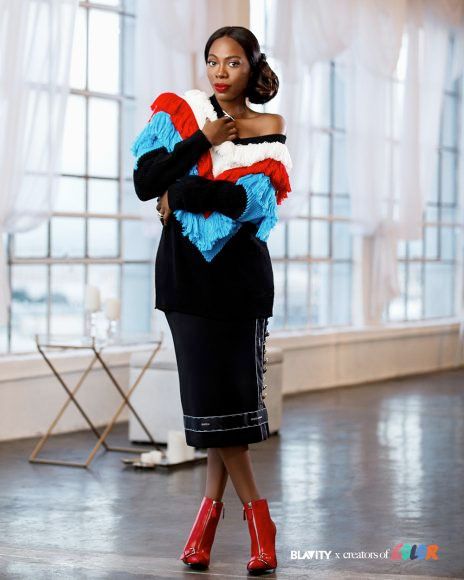 Slayed!
Photos: ESPN/IRIS/DUJUOUR/Creators of Color