Someone BUST The Windows Out Of Torrei Hart's Mercedes-Benz + Kevin Hart's Mistress Releases A New Track
Sep 25 | by _YBF
Yikes! Someone went ham on Torrei Hart's Mercedes-Benz in L.A. Meanwhile, Kevin Hart's mistress Montia Sabbag is looking to capitalize on her 15-minutes of fame. More inside…
What in the world?!
Kevin Hart's ex-wife Torrei Hart was busy shooting a new film only to have her luxury vehicle vandalized while she was on set.
The former "Atlanta Exes" star is currently in L.A. filming a new movie titled, Perfectly Single. She pulled up on the set in a 2017 Mercedes-Benz GLE 43 and parked it on the street, but that ended up being a big mistake.
Someone went postal on her $70,000 car and it wasn't pretty. Someone took something hard to her windows and bashed them in. Luckily, nothing was stolen, but the way it went down is hella creepy.
Peep more pics of her car here.
Sources tell TMZ the crew saw a "suspicious white car circling the area for about an hour, and a guy riding by on a bicycle flashed a gun." WTH!
Nothing out of her ride was stolen, but we're sure this was enough to shake her up.
Not only did her ride get vandalized, her Instagram also got hacked. SMH!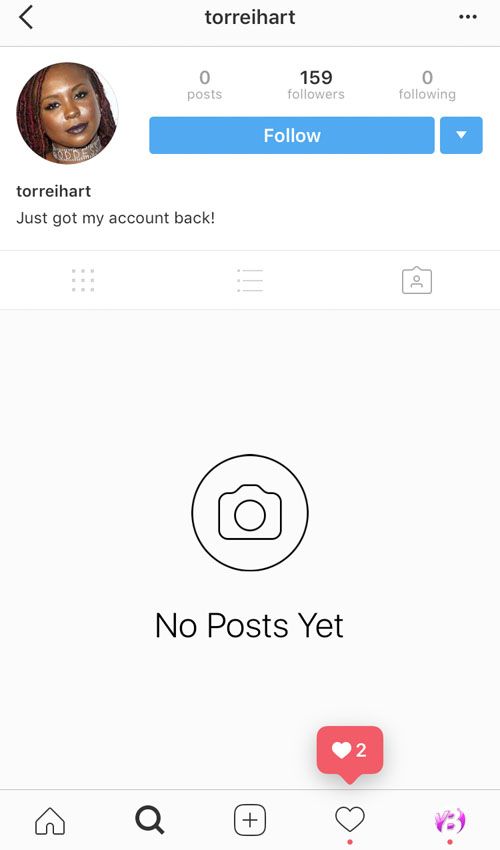 She seems to have it back now, but before she did, she hopped on Twitter to confirm her account had been hacked (read from the bottom up):
Why they messing with Torrei though? Sheesh.
In other "Kevin Hart" news....
Kevin Hart's mistress, Montia Sabbag, is looking to capitalize on her 15-minutes of fame after a "sexual" tape of her and the comedian was leaked online and "someone" attempted to extort him.
Apparently, not only is she a reported "freelance stripper," she also sings and she's releasing new material. How convenient.
She's gearing up to release her new track "Candy Pop," a song she reportedly created with Las Vegas producer Smitty the Great and his team.
On the track, she sings,
"Don't worry, I won't tell you to stop / Pretty please, with a cherry on top / Put your tongue right there 'cuz that's my spot," she sings. The refrain continues "Lick to you get to the center of it ..."
Chile...
Take a listen above.
And here's a video of her "other talents":
By the way, photogs caught her out and about in L.A. last week. Peep the pics here.
Photos: Getty/TMZ