Jada Pinkett Smith Says Will Taught Her That 'Grapefruit' Technique & That Motherhood Stole 'Her Groove' + 'Black Love' (Rightfully) Gets RECORD Ratings!
Aug 31 | by _YBF
Jada Pinkett Smith may have lost her groove due to motherhood, but her husband Will Smith helped bring it back when he taught her about the "grapefruit" technique. Speaking of relationships, OWN's "Black Love" debuted with record ratings. More inside…
Girls Trip premieres in Australia today, so star Jada Pinkett Smith is busy making press rounds Down Under.
The 45-year-old stunna (above at the film's Australian premiere) opened up to The Project about how motherhood stole her "groove." Life after having kids can do that to a woman. She's so focused on the well-being of her little one(s) that she forgets to take time for herself. Sort of how her character Lisa did in the movie Girls Trip.
"I have lost my groove for sure at times. For sure!," the hot mom of Jaden & Willow Smith explained. "I think every woman who has had kids has definitely lost her groove at some point because, naturally, all of our focus goes into raising our child or our children and then you just kind of wake up one day and go, 'Oh,my gosh, where did I go?'"
She added, "It takes us a minute to regain ourselves. I definitely related to (her character) Lisa in that way as well."
We're sure all the YBF mommies can relate.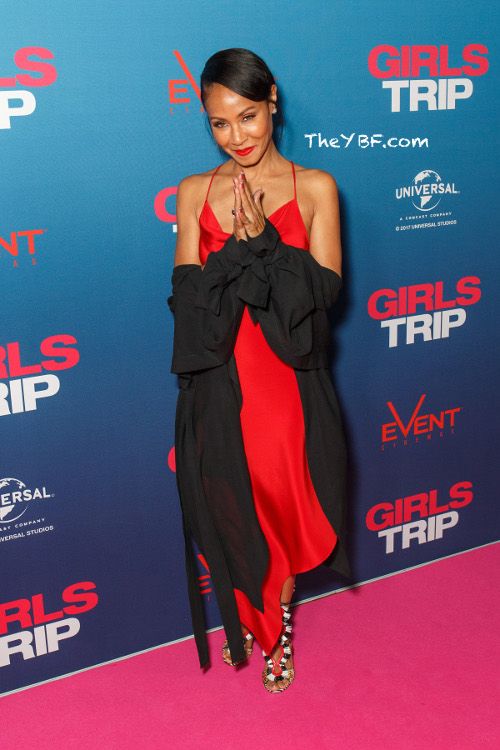 While motherhood may have stolen her groove for a while, her husband Will Smith surely played a role in getting it back.
The most talked about scene in Girls Trip is the "grapefruit" session (a unique way to perform oral sex on a man who's packing) Jada's character partakes in. And now we know where it came from.
The hottie revealed to Australia's Sunrise that her hubby was the one who taught her the bedroom technique over a decade ago.
"Will [Smith] was the first one to tell me about it years ago—ten years ago," she revealed. "And I was like, 'Are you trying to tell me something?'"
Ok Will! Keep it spicy in the bedroom...or wherever.
Girls Trip hits the Australian theaters today.
Speaking of relationships....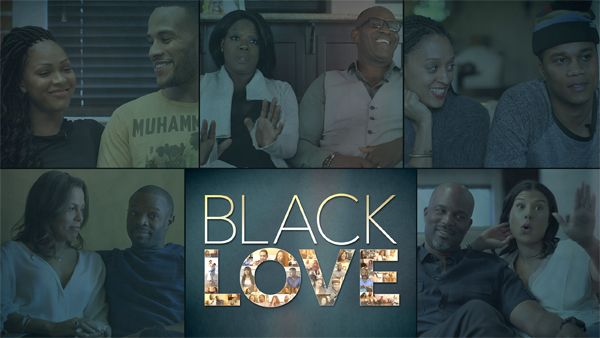 "Black Love" OWNS television!
"Black Love" debuted (August 29th) with record ratings, raking in 1.2 million total viewers, becoming OWN's most watched unscripted series debut in the network's history. In addition, the premiere was the 2nd most social primetime episode on national cable.
And since it did so well, new episodes will be coming down the pipeline. Woot!
The new episodes for 2018 will feature Emmy-winning actor Sterling K. Brown and wife Ryan Michelle Bathe, Tina Knowles-Lawson and husband Richard Lawson, NBA All-Star Grant Hill and Grammy-nominated recording artist ‪Tamia, Hip Hop influencer Rev Run and wife Justine Simmons, Grammy-winning gospel recording artist ‪Kirk Franklin and wife Tammy, comedian D.L. Hughley and wife LaDonna, former NFL-running back Eddie George and wife Taj, and more.
YAS!
Photos: Splash