WATCH: Nicki Minaj Makes Katy Perry Get Her Life Together In 'Swish Swish' Video
Aug 24 | by Natasha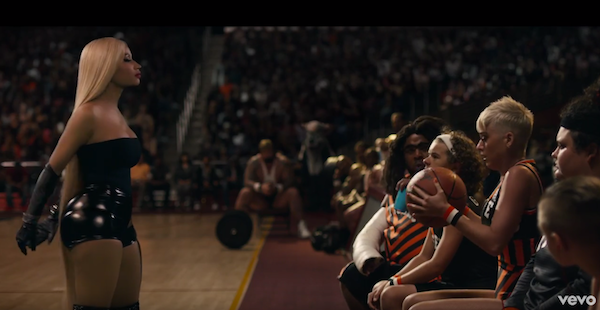 Nicki Minaj had to make Katy Perry get her life together in Katy's own video. Watch "Swish Swish" inside...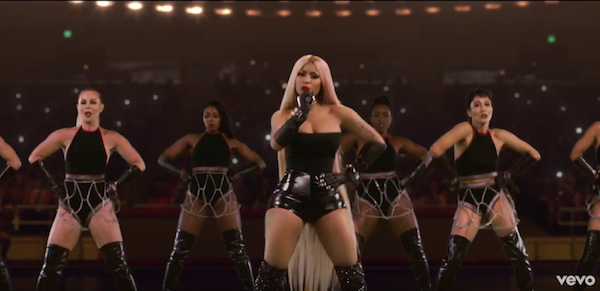 While Katy Perry brought out comedians and stars -- from Terry Crews to "SNL" alums -- for her basketball game themed mini movie for her latest track "Swish Swish," Nicki Minaj popped up to spit her bars during the halftime show.
The track appears on Katy's new album Witness, and Nicki teamed up with the pop chick to offer up the rap lyrics Katy seems to love to incorporate.
By the way, we see you Katy and your Taylor Swift shade (that Kanye 2020 sign, the wolf in sheep's clothing, and Nicki looking traight out the "Bad Blood" video which was a diss to Taylor).
Katy is set to perform at the MTV VMAs this Sunday so that means Nicki may be performing as well.
Check out the video below: