EXCLUSIVE PREMIERE: LeToya Luckett Says Everything You've Ever Wanted To Tell A Cheating A** Man For 'In The Name (Of Love)' Video
Jul 31 | by Natasha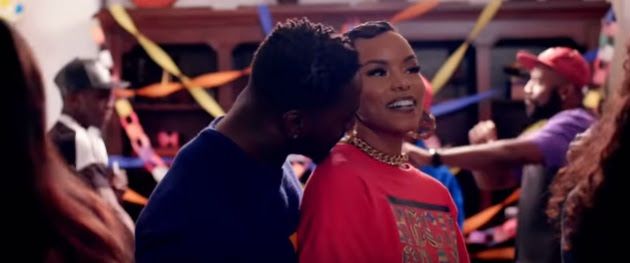 Say.That.Ish.LeToya.Luckett! Our fave YBF chick just checked her cheating a** man who has all the apologies in the world in the third and final installment of her mini movie series. And we've got the exclusive premiere. Get into "In the Name (of Love)" inside...
In her third mini movie music video "In the Name (of Love)", LeToya has some decisions to make (or stick to) after her man Omar, played by former NFL player, Thomas Q. Jones, gets GOT by his "best friend". Men are often oblivious to their female besties' (you know, the ones they call their "sister") flirtations. And in previous installments, we saw Omar cheat and kiss his best friend Cynthia after LeToya warned him about her sneaky ways.
Now that they've broken up, Omar gives her the standard "I don't know what I'm going to do without US" and "I need you" speeches.
LeToya had the response we've ALL had to say a time or two: "Then act like it. I'm sick of words. I need to see actions. And until you can do that, don't waste my time."
Yasssss!
Cynthia also popped back up in his life in the most AWKWARD of ways, and he's forced to choose between his best friend and the love of his life.
The feel-good track was produced by Warryn Campbell and appears on LeToya's bomb third studio album, BACK 2 LIFE, which is available on all digital music platforms. LeToya is also set to join Mary J. Blige's "Strength of a Woman" Tour starting tomorrow in Detroit.
See if love wins below: