Bernice Burgos Addresses T.I. & Drake Dating Rumors, Tries To Check Angela Yee & Admits To All Her Surgeries
Jul 26 | by _YBF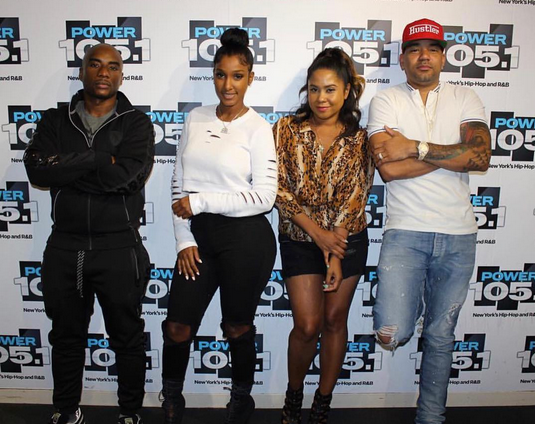 Bernice Burgos is the talk on social media this morning after her almost hour long interview with Power 105's "The Breakfast Club." Find out what she said about her relationships with T.I. & Drake, how she tried to check Angela Yee and the work she has had done on her body when you go inside...
While T.I. and the Harris clan live it up on vacation, Bernice Burgos is speaking out on her "situationship" with T.I., her social media drama with Tiny Harris, and more.
The bartender-turned-"urban model" (she hates the video vixen label) appeared on Power 105's "The Breakfast Club" this morning (and became a trending topic for the tragic interview folks believe she gave) to address a few things we've been hearing about her in the media. Specifically, all of the drama that unfolded about her allegedly being T.I.'s side chick.
Bernice told the radio hosts she and T.I. have never been in a relationship and they never "kicked it."
"It was only for business, for a movie," she said.
As for Drake, she said she never was in a relationship with him either and confirmed he did NOT buy her a Bentley, despite what the rumor mill said.
"Drake is the sweetest person ever," she gushed. "He's always been good to me and I've been good to him."
Weren't they spotted on vacay together though? Not saying it was a whole relationship but it definitely is more than "that's just somebody I know off the street."
She said she and Drizzy have just always been cool and she thought it was cute that he put her name in a song.
Switching gears….
Bernice revealed she first got plastic surgery after the birth of her second child (She revealed has two daughters by two men). She always had "a**" but she wanted to have her sides filled out so she went to a lady's house in the Bronx to have the procedure done. *raises eyebrows*
"She hooked it up real cute," she explained.
Oh.
Bernice said she's sick of chicks who hate on girls who have enhanced their bodies.
"That's one thing girls need to stop with this fake sh*t. Just because whatever I did to enhance my body, it's me. I paid for that. OK? Its just like don't hate. If I look good, just be like that girl looks good."
Cool, as long as said surgically enhanced women stop attacking the looks of women who are not.
Apparently, plastic surgeons have been using Bernice as promotion. She said doctors have told her that women come in to have work done and use pictures of her as inspiration. She said she got inspired to have plastic surgery after the first time she went in the strip club. She encourages anyone who wants to get plastic surgery to go get it.
As for where she got all these funds to do these surgeries....
As for the haters, she said she doesn't care anymore what they have to say about her having a fake a** because they're still going to admire her pictures and keep up with what she's doing anyway.
We also learned Bernice had her first child when she was just 15-years-old. Her daughter, Ashley, is now 21. As a very young mother, she said she went through a lot, but her trials only made her stronger and molded her into the person she is today.
Being a young mother, she said one time she encouraged her 15/16-year-old daughter to fight another girl who kept bullying her. Her daughter and the other girl started fighting and the other girl's mother jumped in, so she started fighting the woman and got into a lot of trouble for it. She ended up getting arrested and charged for endangering the welfare of a child. Lordt.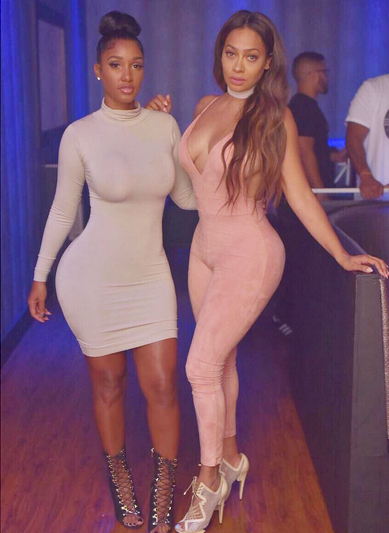 If you didn't know, Bernice has been tapped to star on an upcoming reality show, executive produced by La La Anthony. Apparently, Bernice took an issue with radio host Angela Yee when they interviewed La La last week. Bernice didn't like the way Yee tried to talk down on "bartenders and video vixens," alluding that Yee was holding La to a higher standard than herself and the rest of the girls, so she called her out on it.
As for starring on the show, Bernice said she was hesitant to do it at first, but after speaking with La it made her more comfortable that she wont' be shown in such a negative light.
Bernice also revealed she looks up to the Kardashian Klan and was over the moon when she and Khloe Kardashian hit it off at a party.
These days, Bernice is a single lady and she said she's looking for a confident man who will motivate her to do and be better.
Chile...
She's keeping busy with her pajama line and she said she has a fitness video in the works. No word on if she'll include the surgeries she got as a disclaimer while working on certain body parts in the video. She keeps a steady flow of income from her hosting gigs, which she said she makes at least $5,000 per appearance.
Peep her full interview below:
Meanwhile....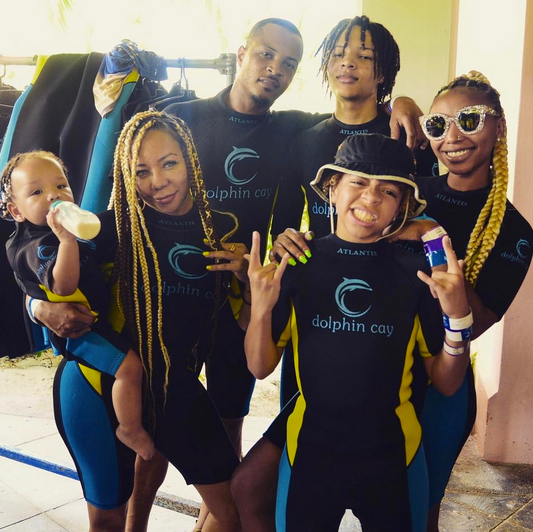 T.I., Tiny and the Harris clan are currently enjoying a family vacation in the Bahamas. Anyone else find the timing of Bernice's interview...interesting?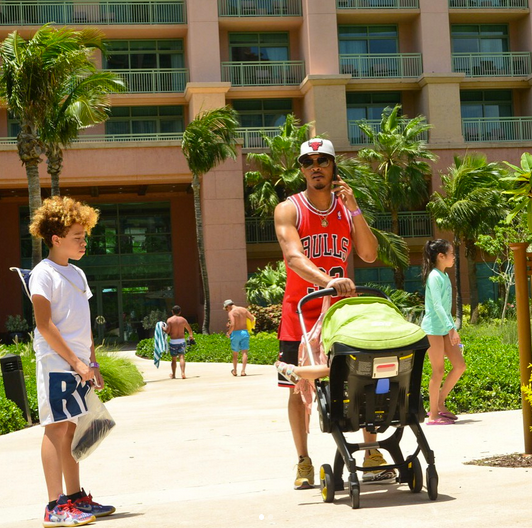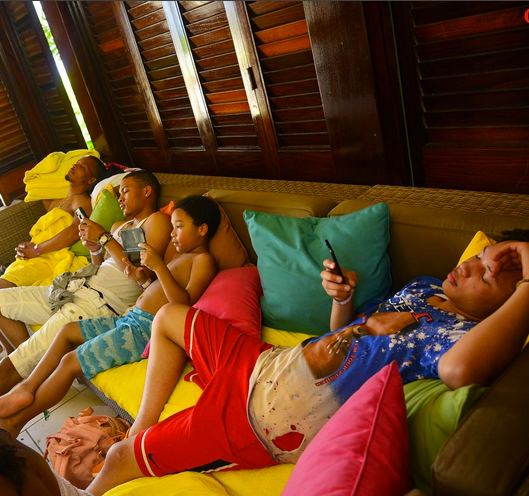 Cute family shots.
Photos: Bernice's IG/T.I.'s IG/Tiny's IG/Reuters/Getty