TELL 'EM! Biggie's Mom Voletta Wallace DRAGS Kylie & Kendall Jenner For Using Her Son's Likeness WITHOUT Permission
Jun 29 | by _YBF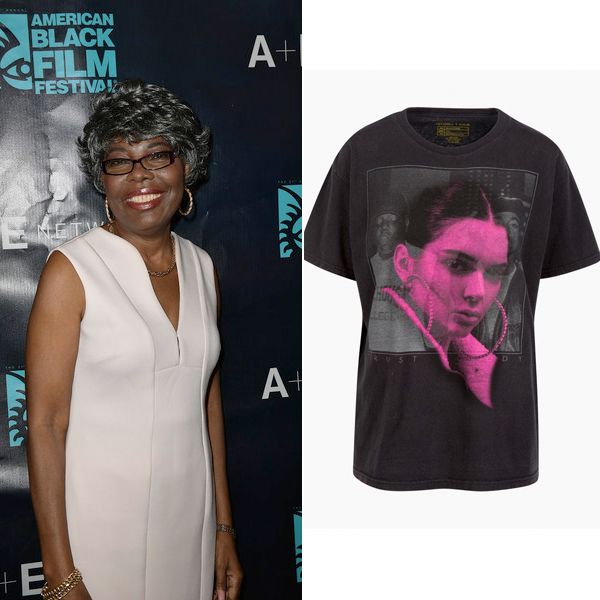 The nerve of Kylie and Kendall Jenner to put their face OVER legendary rappers Notorious B.I.G. and Tupac to sell t-shirts! Well, Biggie's mom Voletta Wallace is NOT letting that ish slide and she dragged them (as she should) for using her son's likeness without permission. Get all of the details inside…
What in the culture vulture hell?
These Kardashian-Jenner chicks are really out here doing the absolute most. Someone in their camp thought it would be a good idea to sell t-shirts using pictures of Biggie and Tupac with Kendall Jenner's face plastered over them.
Yesterday, the reality stars hopped on Twitter to announce they are selling new "vintage t-shirts" and some of their designs feature the likeness of Biggie and Tupac. The kicker? They didn't even attempt to get clearance to use the imagery. Oh, and get this. The t-shirts are being sold for $125 a pop. Whet?!
So who's gonna start flaming Kendall and Kylie for putting their trash initials over Tupac's face? pic.twitter.com/0O6VhI9mUE

— keely (@KeelyRink) June 28, 2017
Mama Wallace had time today and we're so glad she did.
Biggie's mom Voletta Wallace got wind of the t-shirts and immediately hopped on Instagram to drag them for filth! She made it crystal clear that she nor Biggie's estate is not affiliated with the sell of the t-shirts and called it "exploitation at it's worse." And we TOTALLY agree.
Here's what she said: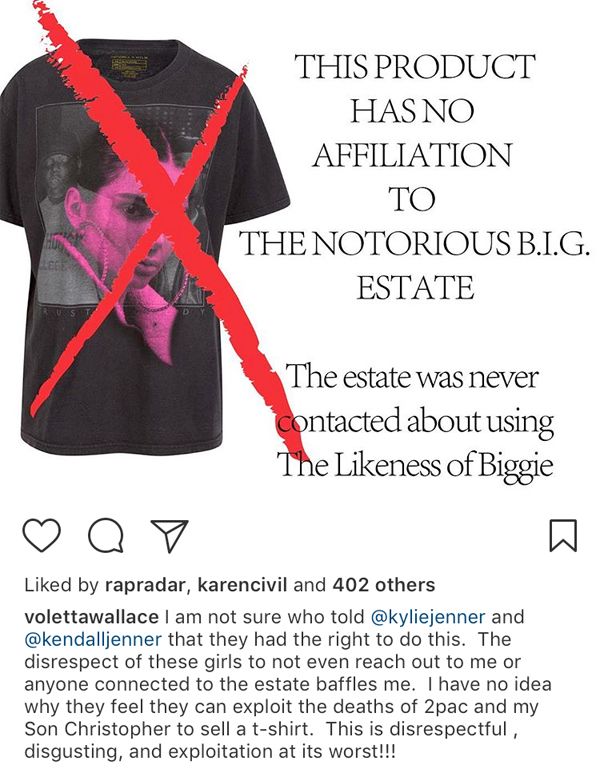 Tell' em Mama Wallace!
If Pac's mother, Afeni Shakur, were still alive we know she would have the exact same sentiments.
Suge Knight's son, Marion Hugh Knight Jr., spoke out about the disgraceful t-shirts and he also issued a warning to Kylie's ex-boyfriend Tyga for using the Death Row logo: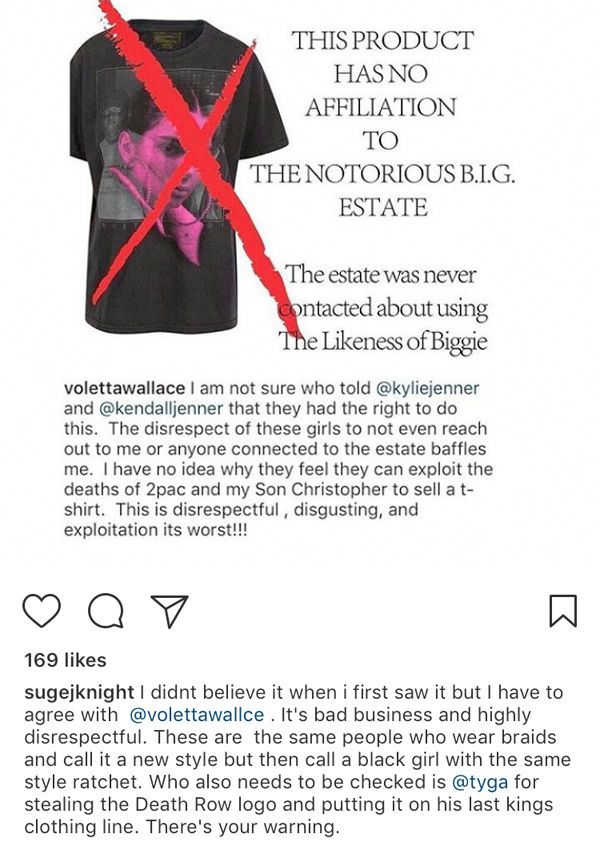 We reached out to Biggie's estate and they tell us they're currently "exploring legal options" at this time.
For what it's worth, the t-shirts featuring Biggie and Tupac are no longer on their clothing site. But, why would they think this was OK to begin with? We have our thoughts. Share yours in the comments!
[UPATE]:

Kylie Jenner has issued an "apology":
Hmph.
Photos: Getty/Kendall-Kylie.com