Tyga Drops 'Flossin' Featuring King Cairo + Chance The Rapper Apologizes To Dr. Dre & Aftermath For Belittling The Record Labels
Jun 22 | by Natasha
Tyga tapped his and Blac Chyna's son King Cairo to spit on his new track 'Flossin'. We've got it inside, plus an interesting apology from Chance The rapper that has folks raising their eyebrows...
Rapper Tyga is such a proud dad that he's putting his son Kairo on his new track. The super cute 4-year-old drops a couple words n the new "Flossin" track, and is seen in the new video his mom Blac Chyna just posted.
Tyga is busy trekking it around Paris this week for Paris Men's Fashion Week, but he made time to let the world in on the new track.
Adorbs.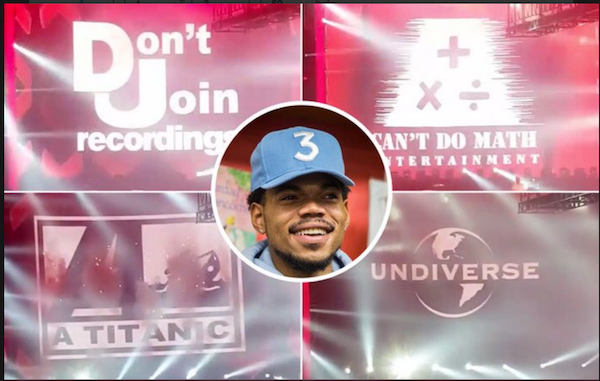 In other rap news, Chance the Rapper is backtracking on all that shade he threw at Dr. Dre and a bunch of different record labels during his latest tour.
The Chi-Town rapper/philanthropist is notoriously independent and has always been outspoken about the shark-like reputation of the record labels. But something, apparently, is giving him a change of heart.
He's still independent (for now), but he's apologizing for the forest of haade he threw that belittled folks like Dre and Aftermath. Chance said he was simply trying to empower others, but black musicians in the process.
Check out his lengthy Twitter apology below: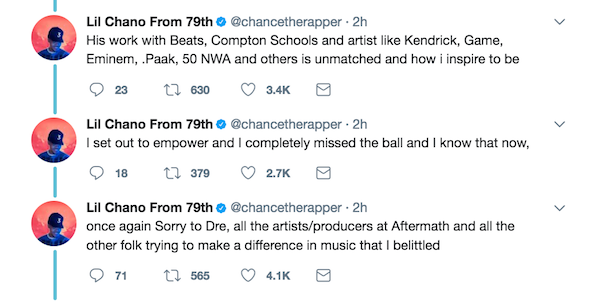 Sounds like he may have been in the running for some type of major campaign and had to smooth some ish over with some folks first. You never know who has the power to sign off on a future check. Burning bridges always gets tricky in the music industry...
Photos: Twitter/Instagram