Why Is DJ Khaled Acting As If Getting Rihanna On A Track Is Hard For HIM? + Gucci Mane Will Celebrate 1-Year Post Prison Stint With New Album
May 25 | by _YBF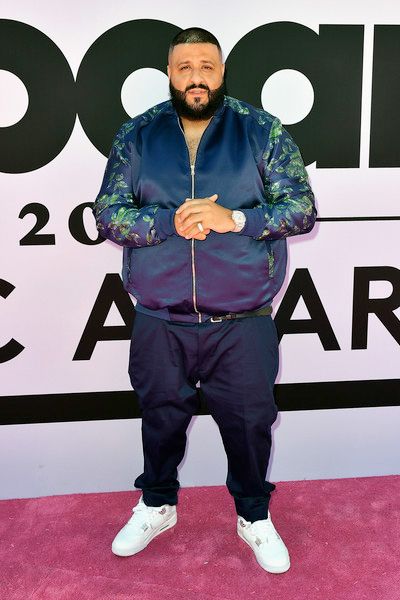 DJ Khaled is flooding our timelines with his excitement over this upcoming Rihanna collabo. Meanwhile, Gucci Mane just announced the release of his next album to celebrate his freedom. More inside….
DJ Khaled is cooking up some new heat in the studio. And this time, he'll be collaborating with Pop princess, Rihanna.
The producer is super excited about the collaboration and he's flooding our timelines with the huge announcement. In several social media posts, Khaled has posted up several different shots of the "Work" singer with the caption,
"THEY SAID KHALED CANT GET @badgalriri Vocals !Tell THEY I SAID HI !!!!! @badgalriri VOCALS IS IN !!!!!!!!!!!!!!!!!!!!!!!l GOD IS THE GREATEST !!!!!!!!!!!!!!!! #FANLUV!!! Release date for #GRATEFUL SOON COME !! Real soon!!! @wethebestmusic @rocnation @epicrecords !!!!!!! #BEREADY!!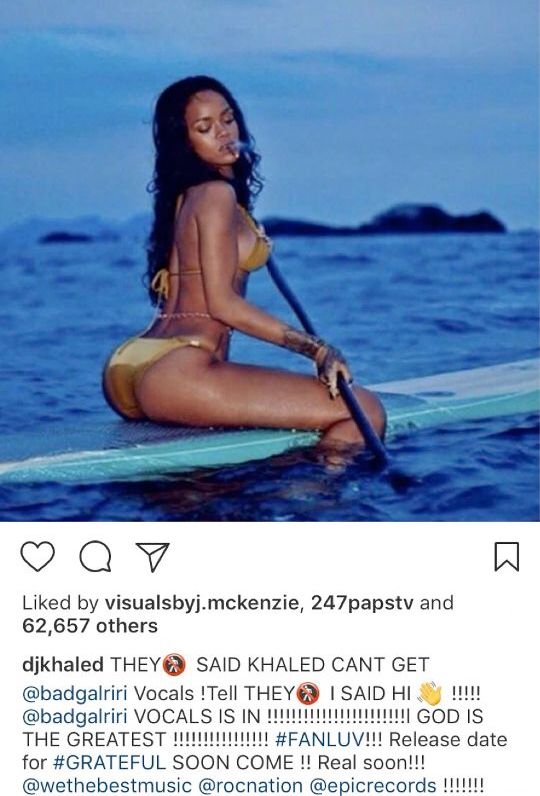 We're here for the collaboration, but why is Khaled acting like it was seriously hard to get vocals from Rih? We mean, he did book both Beyonce and Jay Z on a track. Also, both Khaled and Rihanna are on RocNation management. Just sayin'...
Do it for the culture and keep inspiring the kids though.
Speaking of new music…
Gucci Mane is about to drop a new album. And this musical offering will be something special for the Down South rapper. He's dropping his new album titled "#DropTopQop" celebrated one year since he was released from prison.
He captioned, "May 26 last year I walked outta prison! May 26 this year I'm dropping #DropTopWOP #TrackList #ProducedBy @metroboomin #1017 10:17AM"
The 10 track Metro Boomin-produced album with have features from 2 Chainz, Rick Ross, Migos' Offset and Young Dolph. The tracklist is above. The last album he dropped 2016's The Return of East Atlanta Santa.
The caption hinted the project will drop at 10:17AM, but he said he's dropping it at mdinight in a new IG post. Speaking of 10:17, Gucci will be getting married to his fiancée Keyshia Ka'oir on 10/17.
Photos: Getty