Beyonce & Jay Z Collectively Hit That Billion Dollar Mark + Jamie Foxx & Katie Holmes Are Getting Serious, Vacation In Paris
May 17 | by _YBF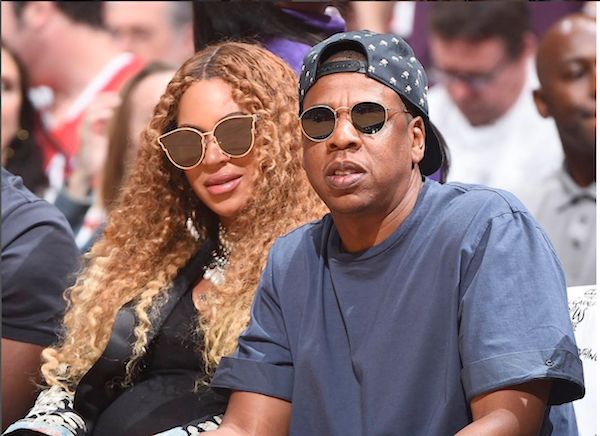 Beyonce and Jay Z are officially in the billionaire's club. Meanwhile, Jamie Foxx and Katie Holmes are getting serious and details about their Paris getaway just leaked. Get it all inside…
Beyonce told us ish goes down when there's a billionaire dollars on an elevator. But, Mr. and Mrs. Carter no longer need anyone else on the elevator to make it to that true in real life. Forbes just made it official.
The FORMATION singer came in at #46 on Forbes' list of America's Wealthiest Self-Made Women where it was revealed Bey is worth a cool $350 million. Meanwhile, her husband Jay Z came in at the No. 2 spot (behind Diddy) on Forbes' list of Wealthiest Artists 2017 with a worth of $810 million.
Their coins combined equal a net worth of $1.16 billion. And counting.
The Carters inked a new ten-year $200 million deal with Live Nation last week, which means, more shows on the road. Woot!
"This renewed partnership is a testament to our longstanding relationship and the talented individuals at Live Nation," Mr. Carter said in a statement. "For the next ten years, we will continue redefining the live event landscape."
All this winning!
Just another thing to celebrate along with those twins baking in Bey's oven.
In other coupledom news…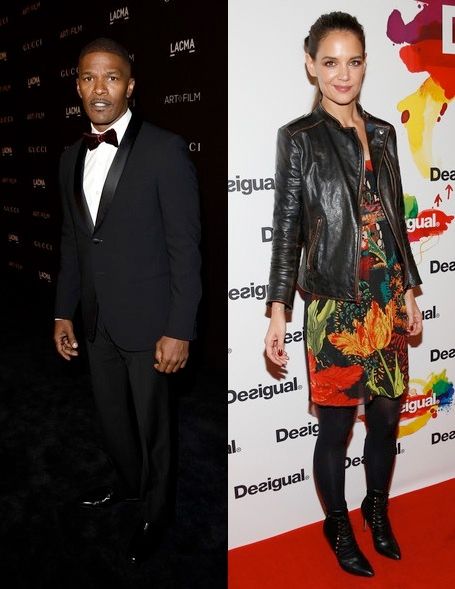 Jamie Foxx is currently filming his 2018 Robin Hood remake overseas. And his rumored girlfriend Katie Holmes trekked it to Paris to join him. Rumors about their love fest have been circulating for years, but neither of them have addressed it publicly.
An insider is spilling deets to US Weekly magazine, revealing that the public will start seeing more and more of the rumored couple together. And they're also set to start vacationing more together.
"They're talking about planning a summer trip together in Europe," the source told the publication.
After recently making her way to Paris, it's reported Jamie and Katie are staying at the ultra lush Park Hyatt Vendome hotel where they are staying in the Ambassador Suite together.
Jamie was busy filming most of the time Katie was in town, but she reportedly came by the set, but kept it very low key. A chauffer spilled the beans about Katie's whereabouts while Jamie was on set. It involved bookstores and more bookstores.
The source went on to talk about how Katie plans to be more open about her relationship with Jamie. "They're going to go out to dinner more often and plan to start going public," said the source. She gushes about how amazing he is. She says she loves him from the tips of her toes to the top of her head."
We'll be watching....
EXTRAS:

1. Multiple sources report Meghan Markle has arrived in London ahead of Pippa Middleton's wedding and was whisked immediately away to Kensington Palace. She'll be on beau Prince Harry's arm. Things are getting quite serious... STORY
Photos: Getty