SPILLED TEA: Blac Chyna Just Exposed Tyga (Again) And It Was Many Things
Mar 29 | by Natasha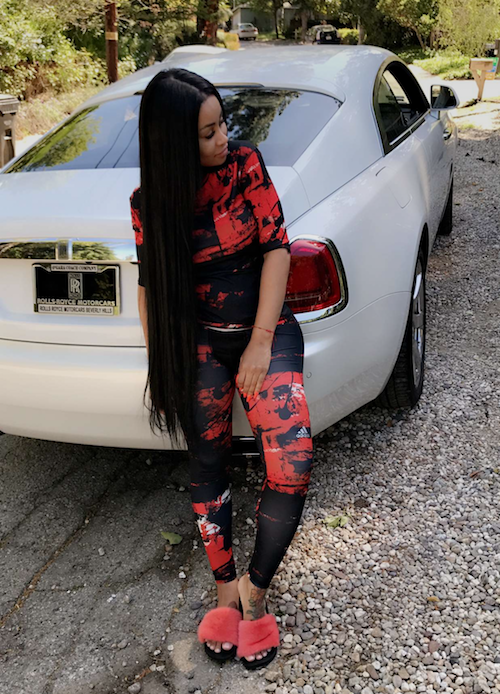 Blac Chyna just spilled hot tea once again about her baby's daddy/ex-fiance Tyga. And she hasn't yet claimed she was hacked, so, drink it while it's hot....
We're not sure what finally set Chyna off at the crack of dawn this time, but chick was up with the sun serving tea and shade for breakfast.
She posted a series of Snapchat messages basically saying Tyga has not paid a dime in child support for their son King Cairo. She went on to say he hasn't put in his share of money to King's account (possible trust fund), and revealed she's likely making more money than Tyga is. This wouldn't be that much of a stretch to believe, considering the ridiculous amount of creditors who have sued Tyga for not paying his bills. Yet he stays "car shopping" with his loaded girlfriend, Chyna's possible sister-in-law-to-be Kylie Jenner.
She also dropped tea about Tyga's alleged side boyfriend, Tyga running to Kylie, Kris and the rest of the Kardashian-Jenners saying Chyna wants him back (when she's actually only hitting him up for his share of the money for King) and more. She brings up Jenny (King's nanny) and frenemies like Heather Sanders. And she told him to come see her at a specific address, which we now know is her Lashed boutique.
As for that gay slur she dropped in her rant, though, no bueno.
Check it: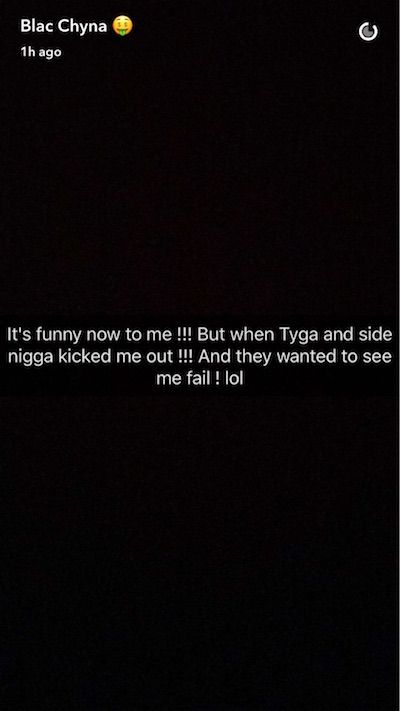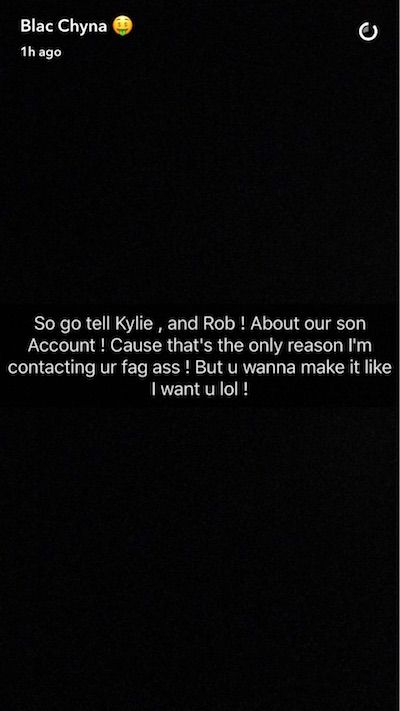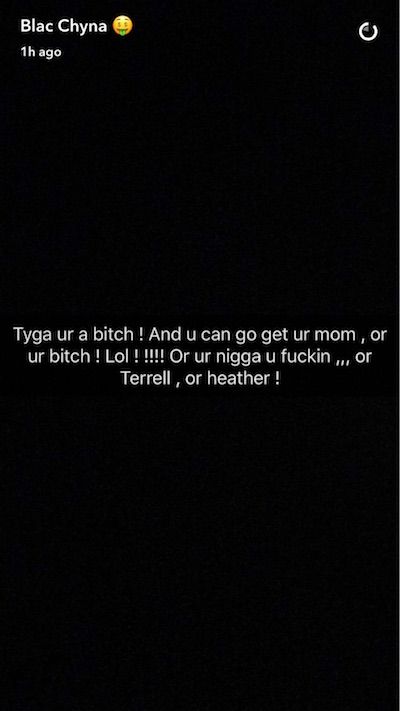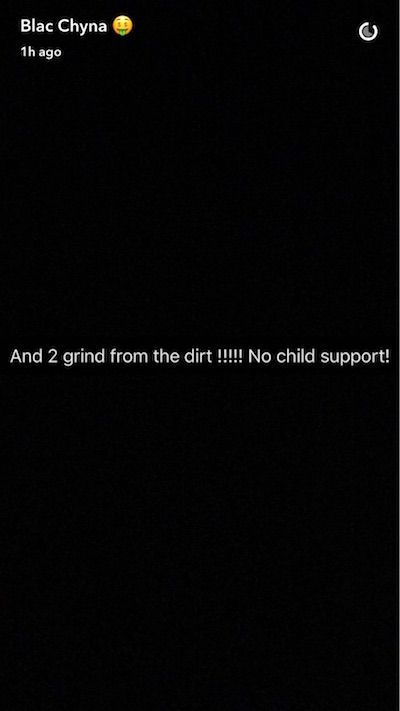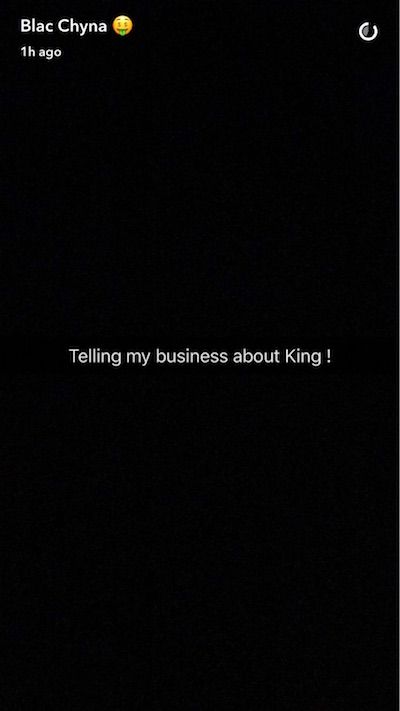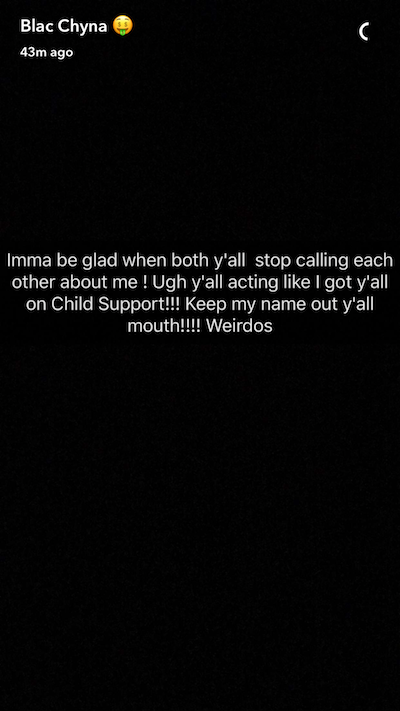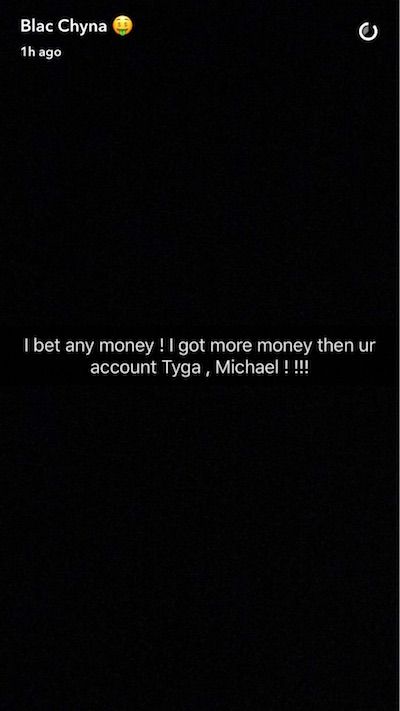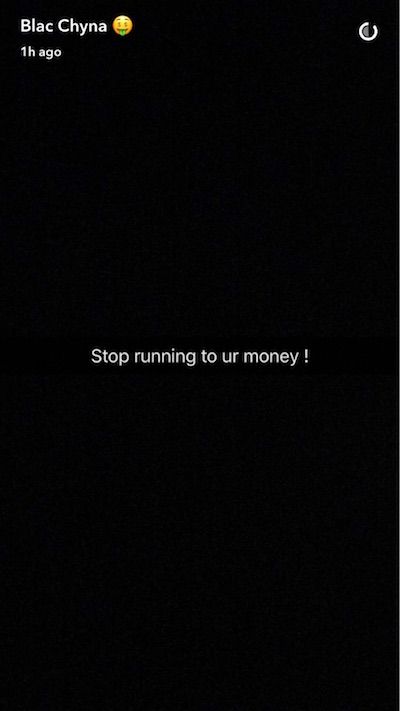 This is far from the first time Chyna has exposed Tyga or the Kardashian-Jenners. Still, if we see her in a Snap pic with Kylie tomorrow actng like everything is perfect, we wouldn't be surprised.
Tyga and Kylie have yet to respond.
Photos: Snapchat