HIS SIDE: Matt Barnes Claims Self-Defense After He's Accused Of Choking A Chick In The Club
Dec 05 | by _YBF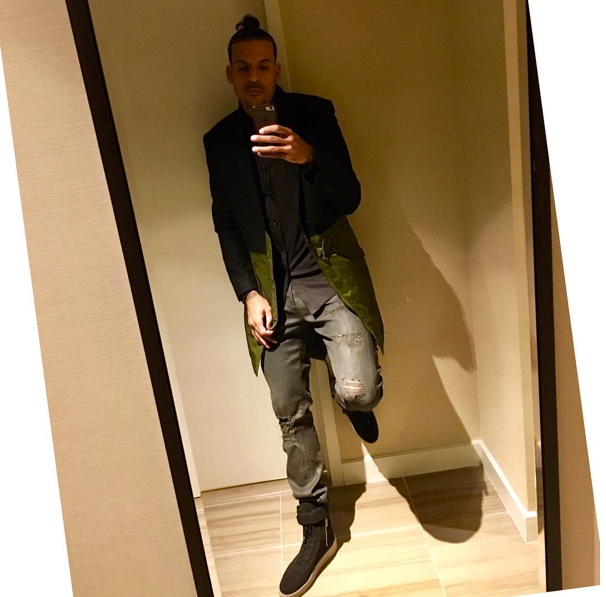 NBA baller Matt Barnes may have choked a chick in the club last night. BUT, he claims it was in self-defense. Get the latest inside…
A fight broke out at Avenue Nightclub in New York around midnight last night and cops were called to the scene. The foolishness involved NBA player Matt Barne
It's being reported that NYPD is looking for the Sacramento Kings player for after he was accused of choking a woman inside the club. Matt was in town for a game against the NY Knicks.
But, Matt is singing a different tune. He claims he was simply defending himself after a group started to get rowdy in the VIP section over a misunderstanding.
TMZ broke down the chain of events:
A rep for the NBA star tells us ... Barnes was having a good time at Avenue Nightclub with his teammate, DeMarcus Cousins, when he went to sit at his VIP booth and accidentally "butt bumped" a woman who was at the next booth over.

Barnes claims the woman reacted by slapping him in the face, hard -- and that's when all hell broke loose. Barnes claims the woman's crew -- which included several men -- jumped in and began to get violent. Barnes was knocked to the ground in the melee and one of the men began to choke him.
This guy stays in some mess, doesn't he?
Someone had their phone out and caught the after math. In the clip, you can hear his teammate DeMarcus Cousins talking about jumping into the fight to help after he saw Matt getting joked.
Check it below:
Photo: Matt's IG