Tyga Conveniently Suffers Memory Loss When Asked About His Income + Beyonce's Head Dancer Ashley Everett Spills Deets (And Gorgeous Engagement Pics)
Oct 19 | by _YBF
How convenient. Tyga suddenly falls ill and suffers memory loss when asked about his income during a hearing in a lawsuit against him. Get the deets and get the inside scoop (and new pics) on Beyonce's dancer Ashley Everett's epic engagement inside….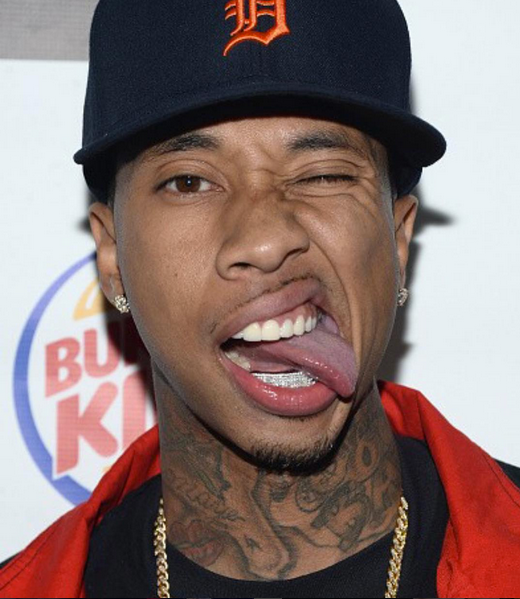 If this doesn't screams he's lying!
We told you a legal team would be questioning Tyga about his finances in an effort to see if he could pay off a $200,000 lawsuit against him.
Beverly Hills jeweler Jason Arasheben filed a lawsuit against the "Rack City" rapper after he didn't pay for a watch and chain he copped back in 2013. Jason had his legal team drag Tyga into a hearing to see if he has enough money to pay it off. And based on his reaction, he may likely never get those funds.
According to TMZ, Jason's lawyer Alexander Cohen began asking Tyga about his income and assets he owns. Not to mention, how he afforded all those extravagant gifts he has been showering his girlfriend Kylie Jenner with, including a Maybach for her birthday a few months ago.
That's when Tyga conveniently starts to get sick! He allegedly lost his memory, was confused and eventually said he couldn't go on with the hearing. Boy bye! Sounds like something fishy is going on. He's scared to tell on himself about his actual finances, but if he doesn't, that makes Kylie a social media liar about what he's been buying her...
Now, a new hearing has been rescheduled for November 1st. And get this, that's the same day Kylie is set to be questioned in a separate hearing.
In happier news...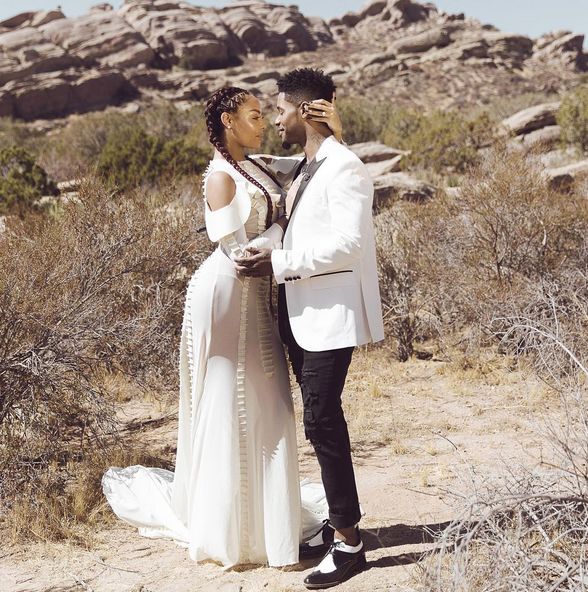 Beyonce's head dancer Ashley Everett got the proposal of a lifetime when her longtime boyfriend John Silver proposed to her during a performance of "Single Ladies" on a FORMATION World Tour stop in St. Louis in September.
It was EVERYTHING. And now, Ashley is giving the inside scoop on how it all went down. The "Single Ladies" routine had been scrapped from the line up early on, so when she found out it was being added back in, she initially didn't think too much of it. They had performed it on the tour before, bringing up fans on stage to join in.
"When we started rehearsing it to add it back in, we were all like, 'Why are we adding it back in now? The tour is almost over, but whatever," Ashley spilled to Hello Beautiful.
The 27-year-old dancer, who had been dating John since 2010, said when the music stopped and she saw him pop up on stage, she knew it was about to go DOWN. She shared,
"We naturally look over like, there are the stairs, that's where the fans are going to come up. So, when I saw him, I thought, well obviously he's not going to get out here and do the 'Single Ladies' dance. There wasn't anyone else with with him. He was by himself. He was in that nice white suit jacket and from the second I laid eyes on him and saw the way he was dressed and how serious, he meant business. I was like 'OK, this is about to go down.'"
Ha!
After the proposal, Ashley and John were met with "Congratulations" from everyone backstage. But, chick had to get herself together quick and get back into dancer mode to finish the show.
"I was really trying to keep it together up there and not look like a weirdo because we were in front of an audience. I felt out of my element. When I'm on stage, I'm like another character. I'm not Ashley on my couch, I'm the performer Ashley. So to stop the show, and then my man, who I have a life with outside of performing, is walking up. I just felt so vulnerable. That was one of the most special things about it. Bringing my life with him into this world that I have been living in also for a very long time."
So epic.
Congrats to the couple!
Photos: Tyga's IG/Cecile Boko via Hello Beautiful