FOOLERY: Teairra Mari Allegedly Involved In Altercation With Uber Driver...Over An iPhone Charger!
Jul 31 | by _YBF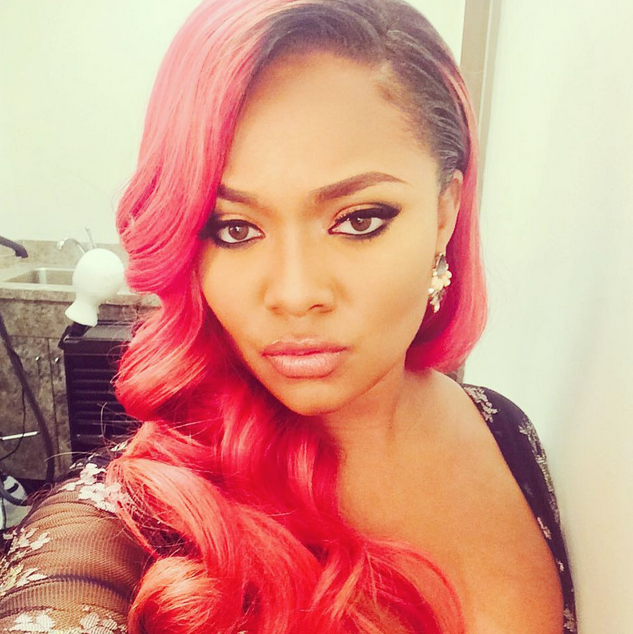 Chile..."Love & Hip Hop Hollywood" star Teairra Mari has found herself in more trouble. Find out what she allegedly did to an Uber driver when he wouldn't let her use his iPhone charger….
One of Love & Hip Hop's feistiest stars has found herself in yet another altercation.
Singer Teairra Mari, who often brings the drama on the VH1 reality show, got into it with an Uber driver this week and was put under citizen's arrest!
Here's what we know….
On Wednesday, Teairra called up an Uber driver after having lunch at Crustacean in Beverly Hills. According to TMZ, T-Mari asked the driver if she could borrow his iPhone charger to charge her phone, and he told her NO.
Apparently, this set T-Mari off and she allegedly went postal on dude. (SIDENOTE - We all know chick has a temper. She fought with her ex-boyfriend Ray J all the time). The driver claims Teairra PUNCHED him then snatched his charger. Once she allegedly assaulted him, he said he pulled over her and demanded she get out…but, of course, she wouldn't. So....he called the authorities!
Well….T-Mari is singing a different tune claiming she only "tapped him" and the reason she didn't get out out the vehicle is because he told her to get out like she was a "f*cking prostitute." Ummm…ok.
The police arrived on the scene where the driver made a citizen's arrest for battery and theft. Womp! And guess what? The police found the iPhone charger in question in her damn purse. This chick….
And this isn't her first run in with the law. Back in 2011, she was arrested in Beverly Hills for allegedly drinking and driving. She supposedly crashed her car AND assaulted a police officer.
Someone sign this chick up for anger management…STAT!
Photo: T Marie's IG