Jeremih's Birthday Goes Sour After He's ARRESTED For DUI + 50 Cent's Bankruptcy Attempt FAILS!
Jul 18 | by _YBF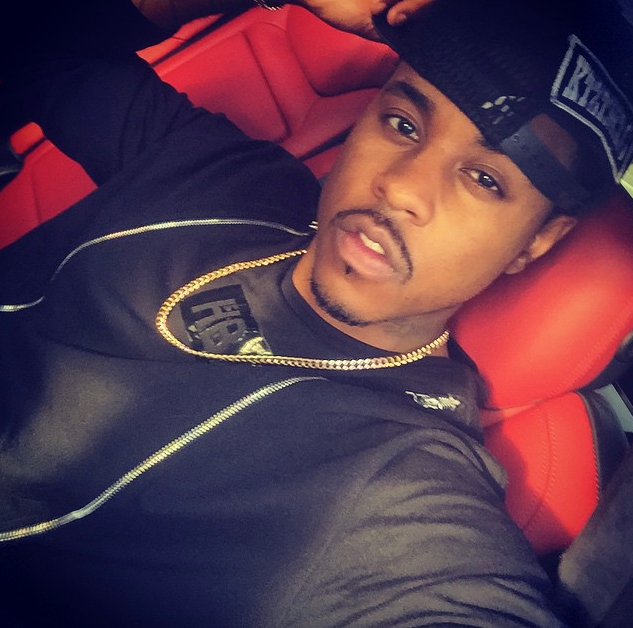 In legal woes news….Jeremih was busted by police for DUI…on his birthday! Meanwhile, a judge plans to move forward with the $5 million lawsuit filed against 50 Cent by Rick Ross' baby mama, even after Fif filed for bankruptcy. Deets inside…
One sure way to mess up a birthday celebration is getting arrested! Jeremih knows all too well.
The R&B crooner brought in his 28th birthday behind bars after he was arrested by police for driving under the influence. Uber anyone? Here's what happened….
According to TMZ, authorities in San Fernando Valley pulled the "Planes" singer around 2:15 am Friday morning. Once police realized his judgement was impaired, they booked him for misdemeanor DUI and was hauled off to jail. Jeremih ended up spending the night in the big house, but was released around 11am after posting a $15,000 bail.
Luckily, he got out in time to hit the stage for J. Cole's "Forest Hills Drive Tour" in San Diego last night.
In other legal woes news....
50 Cent tried it…but failed! You'll recall, the NYC rapper filed for bankruptcy days after Rick Ross' baby mama Lastonia Leviston filed a $5 million lawsuit against him for posting up a sex tape online. Get those deets HERE and HERE.
He recently spoke to E! News explaining why he decided to file for bankrupcty saying,
"I'm taking the precautions that any other good businessperson would take in this situation," 50 told E! News at his Southpaw junket Monday. "You know when you're successful and stuff, you become a target. I don't wanna be a bulls eye. I don't want anybody to pick me as the guy that they just come to with astronomical claims and go through all that."
In an attempt to have the lawsuit thrown out, Fif had his whole life laid out in court, including his top creditors and total liabilities, hoping to convince the judge to not go forward with the lawsuit, according to reports. His goal was to halt the punitive damages phase of the trial, which could cost him a boatload of money.
Despite the rapper's bankruptcy filing, the judge plans to move forward with the lawsuit and it will go to trial. Nice try Fif.

Photos: Jeremih's IG/50's IG