RIDIN' DIRTY: "LAHH Atlanta" Star Kirk Frost ARRESTED During Alleged Illegal Dirt Bike Rally!
Jun 30 | by _YBF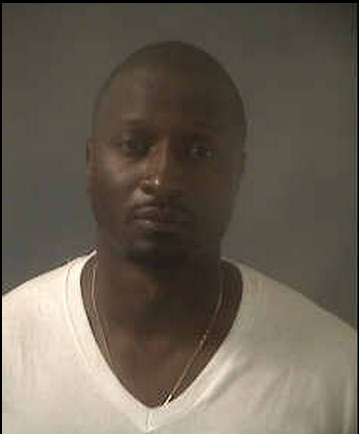 On the Lord's Day (this past Sunday), 46-old reality star Kirk Frost was arrested and jailed after his ATV shenanigans got out of hand. Find out what the Atlanta PD is accusing him of inside....
Sigh....Rasheeda just can't get any peace. Not only does she have to put up with Kirk Frost's "LAHH ATL" foolshness at home, now she's got to bail his ass out of jail. Here's what happened.....
If you've ever watched "LAHH ATL" you know that Kirk loves his ATV dirt bike. In fact, when he and his wife were having marital issues, his mother-in-law backed over his ATV. You know you have to kick them were it hurts.
This past Sunday, Kirk's love of wheelies, fast speed and running red lights got the very best of him. The Atlanta Journal Constitution reports that Kirk participated alongside 400 other dirt bike riders in an unauthorized rally near Ralph McGill and Piedmont avenues on Sunday afternoon in an event dubbed #RayDay5.
Sure....they all have a right to gather, but an Atlanta Police Department officer noticed several of them were running red lights and driving on the wrong side of the road. So the cop decided to cuff one of them...and guess whom he happened to pick: Kirk Frost.
In his report, the officer said he approached the vehicles, and was surrounded as they "popped wheelies and drove very recklessly," but it was Kirk's three-wheeled, red Polaris Slingshot that really caught his attention. After pulling the vehicle over, he arrested Kirk on multiple charges, including: reckless driving, operating an unregistered vehicle, failure to stop for an emergency vehicle, driving on the wrong side of the roadway and five counts of failure to obey a traffic control device.
Kirk was released from the Atlanta city jail on Monday after posting $3,502 bond.
It should be noted that #RayDay5 is all over social media. Folks are posting pics of themselves navigating public roads in and around the city of Atlanta on ATVS and dirt bike. But guess what, many of their actions are illegal according to state laws! 
#KNOWYOURSRIGHTSandWRONGS!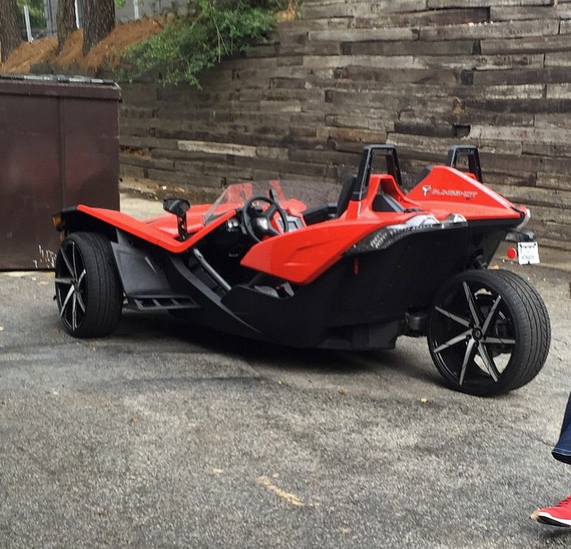 Kirk responded to the report on social media by posting the above pic and saying:
Since when is this (slingshot) a four wheeler really, unregistered smh ( tag on the back ) just another scapegoat & some bs I ain't have nothing to do with
He also said he's "back" and posted a pic behind the wheel of a Porsche. Oh Kirk....
Photos: AJC/Kirk's IG