Kelly Rowland, Solange, Marjorie Harvey, & Kanye + Kim Hit Paris Fashion Week Shows
Mar 05 | by Natasha
As the Paris Fashion Week shows rolled on today, so did celebs and their wardrobe changes. Check out more pics of Solange, Kelly Rowland, Marjorie Harvey and Kanye & Kim hitting the front rows and afterparties....
After the Paris shows today, Kanye brought his newly platinum blonde wife Kim to the Balmain party (above). They were on their umpteenth wardrobe change for the day, and seemed to be loving it all.
Solange also hit up a Prada party after the shows looking gorgeous in red and pair of killer white pumps.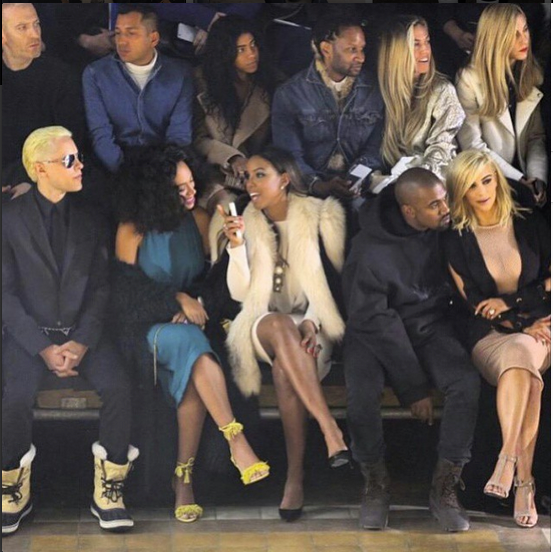 But before the parties, Solange, rocking a different colorful look, hit the front row of the Lanvin show with her sis Kelly Rowland, newly blonde Jared Leto, and The Wests.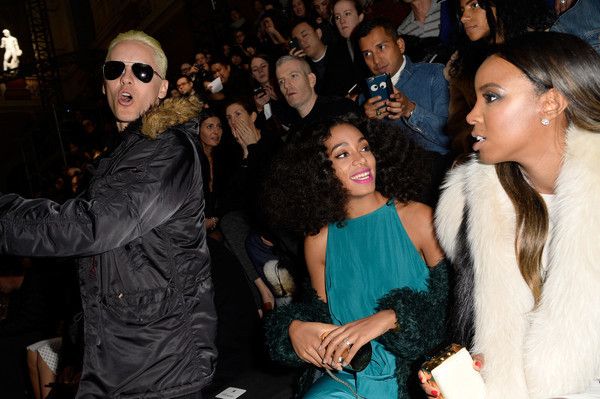 Gorgeous gals.
Kelly loves a fur and rocks one well.
And Solo whipped out a shaggy fur of a different color from her fur choice this AM.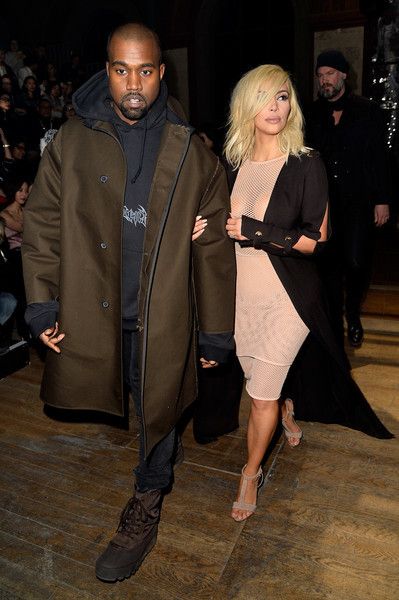 Kanye and Kim were hapy to parade Kim's mesh dress around the Lanvin show...bra-less.
And earlier at Balmain:
The two got all kissy in front of the paparazzi that they claim to hate.
And kept it cute on the front row.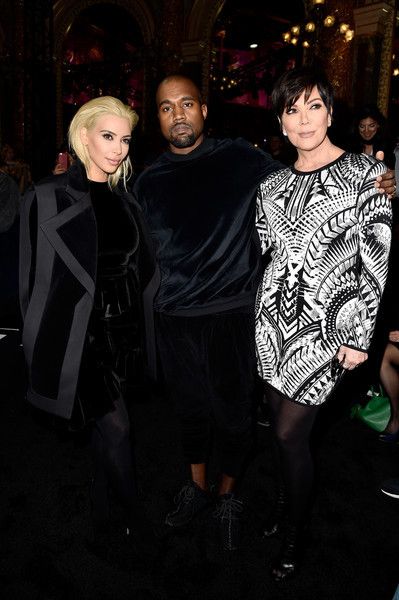 Kanye snapped a pic with two of his favorite women -- Kim and Kris.
Aso at Balmain, Solange flossed black & white to perfection:
We adore her look.
Kelly Rowland glowed at the Barbara Bui show today in a leather jumpsuit.
And Marjorie Harvey took in the Lanvin and Balmain shows herself. She posted pics before leaving her fabulous Paris hotel:
Fab times.
EXTRAS:
1. Mary J Blige's London Sessions documentary and a documentary featuring Misty Copeland called "A Ballerina's Tale" will air during the 2015 Tribeca Film Festival. STORY
2. The thief who stole Lupita Nyong'o's Oscar dress will not be charged, and it may be because said thief discovered a couple of the pearls on the dress are allegedly fake. STORY
Photos: Getty/Instagram