2 FAST 2 FURIOUS: Porsha Williams ARRESTED...Caught Speeding With A Suspended License!
Dec 30 | by _YBF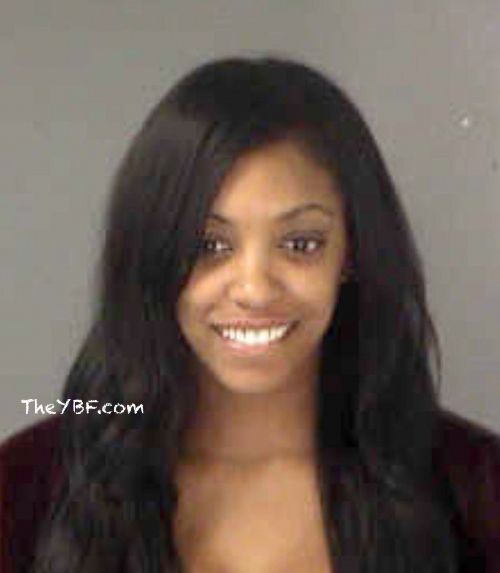 "RHOA" star Porsha Williams was stopped for speeding, but ended up behind bars thanks to a suspended license! More on her arrest inside...
It's time for Porsha Williams to SLOW DOWN. (In more ways than one probably.) The busy reality star, who splits her time between fighting on "RHOA" and serving up gossip bits on "Dish Nation", just wound up behind bars after she was stopped for speeding.
Cops pulled Porsha over after they spotted her NAKED weave blowing in the wind at an alleged speed of 78 mph in a 55mph zone. During the stop, she was popped for driving on a suspended license.
She headed down to the precinct and posed for her SECOND mugshot of the year. You'll recall that she posed for her first beautyshot mugshot earlier this year following her embarrassing assault on fellow "RHOA" star Kenya Moore.
After the above photo, she was booked and posted $1,726 bond.
Two mugshots in a year. Could a rap album be far behind?
Photo via Splash