Rapper Xzbit Gets ARRESTED...After His Own Wedding Reception!
Dec 02 | by Natasha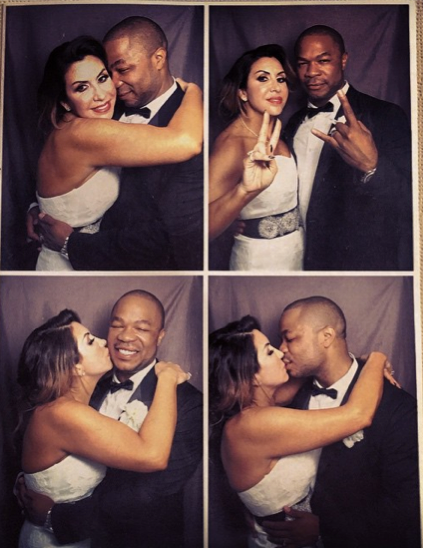 Rapper Xzibit got arrested over the weekend....right after his wedding reception! Get the deets (and wedding pics) inside...
Xzibit, government name Alvin Nathaniel Joiner, copped a DUI late Saturday night near Laguna Beach, CA. And it all went down after he and his new Mrs., Krista Joiner, partied WAY too hard.
Way into the wee hours of Sunday morning after the reception, he had supposedly left with his new bride....but some type of way got pulled over for speeding. TMZ reports:
Xzibit tied the knot Saturday night near Laguna Beach, CA. He and his bride, Krista Joiner, partied hard at the St. Regis Monarch Beach. After getting pelted with rice early Sunday ... he left, presumably with her.

But the coitus got interrupted in Laguna, when cops pulled Xzibit over for speeding. He reeked of booze so cops cuffed him and took him to the station.
And yes, he has a post-wedding mugshot.
The twosome have been together since at least 2009 when we spotted them on a yacht vacay together. And Xzibit poured out his rapper heart on Instagram about his wedding day:
Yesterday was our wedding day. It was nothing short of amazing. We were surrounded by friends and family and had an outstanding ceremony. It was not tainted by negative energy and I made sure it stayed that way. There was a time I thought I would NEVER get married. I thought that being single was the only way for me, not knowing that I was giving up more of myself to people who didn't care about me or love me unconditionally. I had to do a LOT of growing up and over time came the maturity I needed to be able to make a commitment stronger than anything that I have done in my life outside of being a father to my two beautiful sons. Yesterday, I made my family complete. I had to realize that I am not perfect and I don't always do the right thing, but when I was standing there, watching it all unfold, the only thing I could think about was, I am worthy of being a husband and she deserves the world and the security that comes from being a wife. I have no regrets about my past, the good and the bad. But now,this is my future. My sons needed to see that. They now have an example to reference in life when it comes to being a man and how to treat a real woman when you find her, or in my case where she puts up with your bullshit until you come around..lol. Thank you to the groomsmen and bridesmaids who made the day go so well, thank you to the wedding planner who made our day feel and look like a movie,(details details) @bignutellapb for keeping the idiots out and making sure we had no problems. @curtchambers Put together a band that rocked like you wouldn't believe, couldn't have asked for a better moment. So now what? Well, we go forward, take the good with the bad and make room for blessings. Before I got married, some of my homies asked me if I was nervous, I said "you're only nervous when you're not sure." Keep it pushing ladies and gents, cause I'm going forward. @mrskristajoiner
Peep the pics with his wife and kiddie below: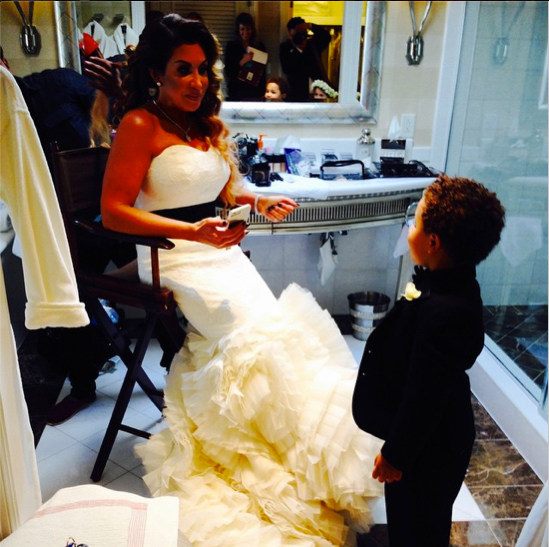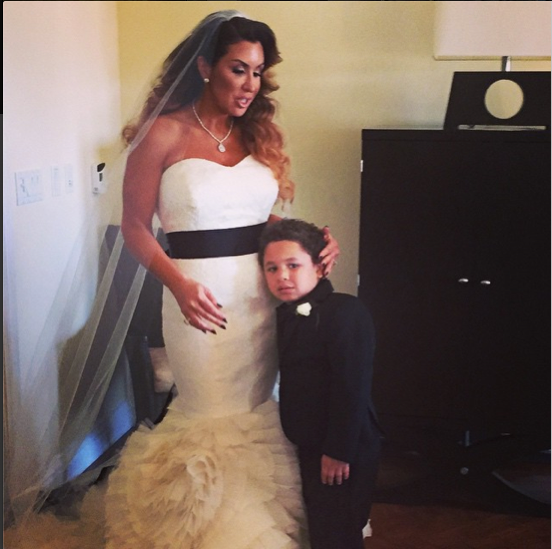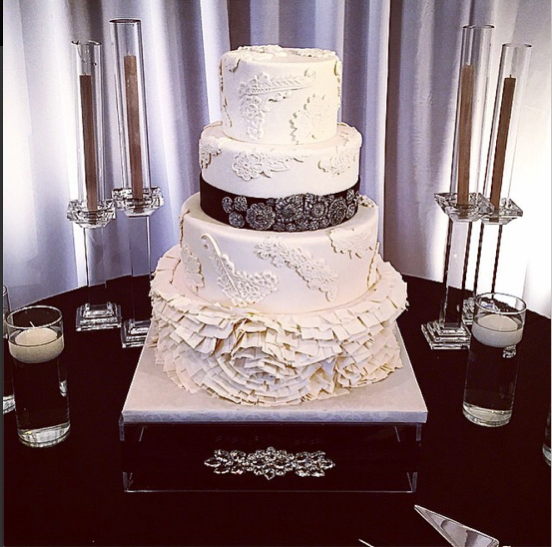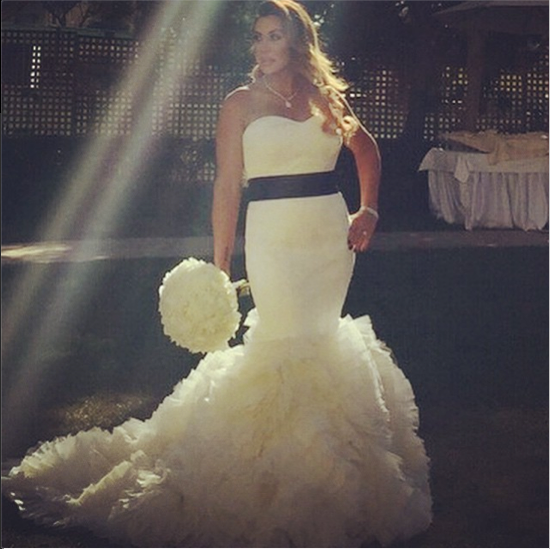 Congrats, on the wedding at least.
Photos: @MrsKristaJoiner/@Xzibit