So.....That Explains It: Police Say Farrah Franklin Was "Highly Intoxicated" + Her "NFL Friends" ALLEGE Drug Use Before Arrest
Jul 21 | by _YBF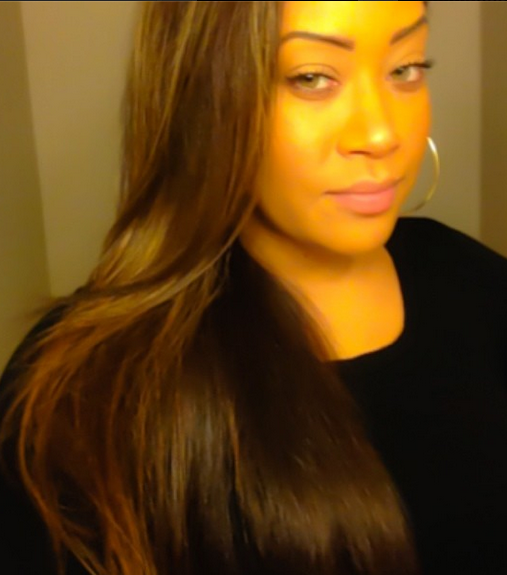 The arresting officers who handled Farrah Franklin over the weekend have spilled the MESSY deets which involve public drunkenness, passing out in a stranger's yard and alleged drug use. Get the "made for TV" scoop on Farrah's arrest inside...
We told you that Farrah Franklin was arrested over the weekend for disorderly conduct, and now, the deets that have emerged suggest a child whose destiny is in crisis. Seriously...it's so outrageous it's like an episode of "Cops" waiting to happen. Mona Scott-Young couldn't make this up!
So.....the police say Farrah was flown to Myrtle Beach by Tampa Bay Buccaneers defensive end Da'Quan Bowers (Mmhmmm). Once she arrived, she linked up with Da'Quan and his friend, Houston Texans linebacker Ricky Sapp and the three partied ALL day.
Now...Da'Quan and Ricky say they began to get suspicious because Farrah would disappear into the bathroom for long periods of time. In addition to getting really drunk, allegedly, they believe she was high. At some point, Farrah started acting "crazy" and started screaming and slamming doors. She was so turnt up that they (the two big, strong NFL players) called the cops on her! This caused Farrah to flee from Da'Quan's house!
Here's where it gets even more outrageous. The police found runaway Farrah lying face down in a neighbor's yard. Then, once they picked her up, she was described as "highly intoxicated" and "unsteady on her feet."
We can only imagine she was slurring all of her words at this point. The police report goes on to say that Farrah denied drug use to the cops and she told them she had nowhere to go (remember she'd upset her host Da'Quan by this point) and she planned to sleep in the woods. Yes....the woods!
Sigh.......this is a far fall from the lip synching days of the "Say My Name" video. But we do know she's a Survivor. She tweeted from the Myrtle Beach International Airport yesterday so we trust she made bail and got out of town.
Somewhere in America.....LeToya and LaTavia are shaking their heads.
Photo via Farrah Franklin's Instagram