Tracey Edmonds NAMED Co-Host Of "Extra" + Topless Chrissy Teigen ROCKS GQ Mexico
Jun 26 | by _YBF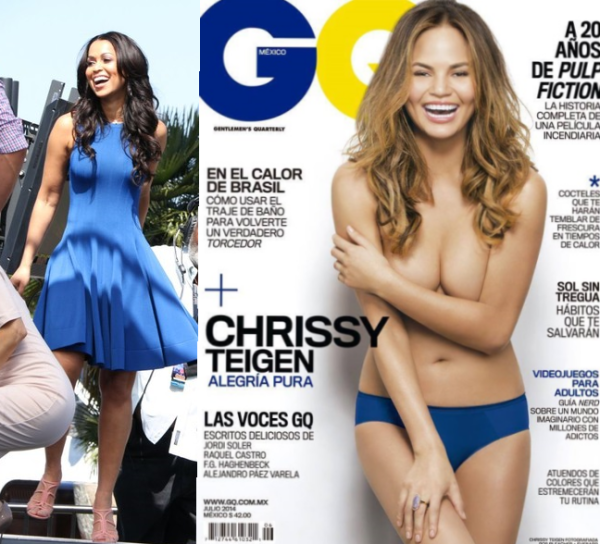 Tracey Edmonds just landed a gig as a new co-host on "Extra." Get deets about her job inside and see Chrissy Teigen model "bridal wear' on the beach!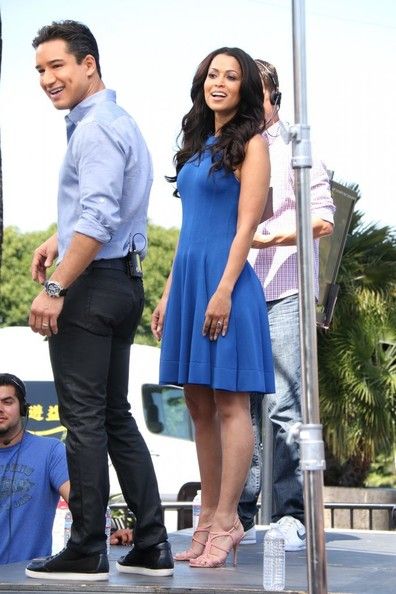 Tracey Edmnds....film producer ("Soul Food") turned reality star ("Deion's Family Playbook") turned "the future" Mrs. Deion Sanders has landed a new gig....tv hostess. We never knew Tracy had such aspirations....but she's just landed one of the most visible tv jobs in the world. For the kickoff of Season 21, Tracy will join Mario Lopez (above) and Charissa Thompson as co-host of Extra, the second-longest running entertainment newsmagazine program in the US. In a press release from Extra, Tracey expressed her excitement saying,
"I am thrilled to join 'Extra' and am so excited about being a part of such a dynamic and progressive entertainment show. I look forward to working with Mario, Charissa, Lisa G and her whole team. 'Extra' already set the bar high, but I look forward to contributing new ideas and exploring new horizons on the show as I enter the next chapter of my career."
Lisa Gregorisch-Dempsey, Senior Executive Producer of "Extra" added,
"Tracey Edmonds is one of the most accomplished television forces in Hollywood. She is already a star with A-list relationships. Charissa Thompson is one of the quickest, sharpest and best interviewers on sports TV and was born to juggle the demands of fast-paced television. From the moment I put Tracey and Charissa on stage with Mario, their chemistry was off the charts. They are generous with each other, they complement Mario, and together they will be an unstoppable team that will take 'Extra' into the future."
Tracey will debut on "Extra" during its 21st season premiere on September 8th, 2014.
On magazine racks.....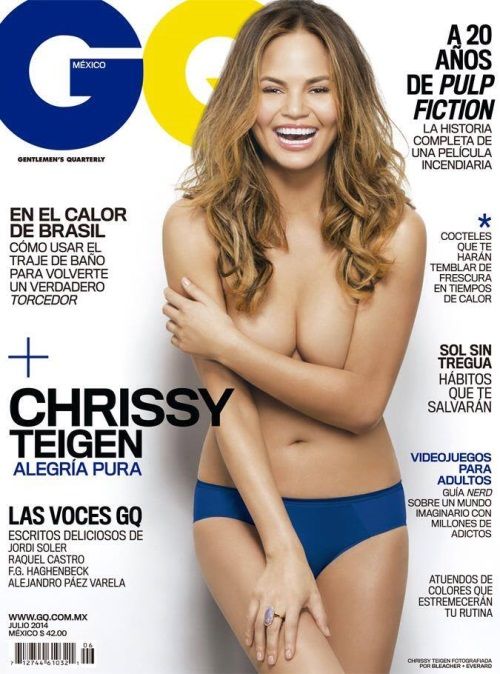 Chrissy Teigen takes off her top (we've all seen her boobs before) for GQ Mexico. Inside, the newlywed offers suggestion about what one might wear to a beach wedding via a sexy pictorial. She recently got married to John Legend in Italy, and now she's showing what John gets to see every night.
She jokingly tweeted, "Hola!! Como se dice 'boobs' @GQmexico."
She said to GQ, "I think I inherited my personality from my mother, she's the happiest being in the world, I've never seen her in a bad mood....My bad side I must have got it from my dad."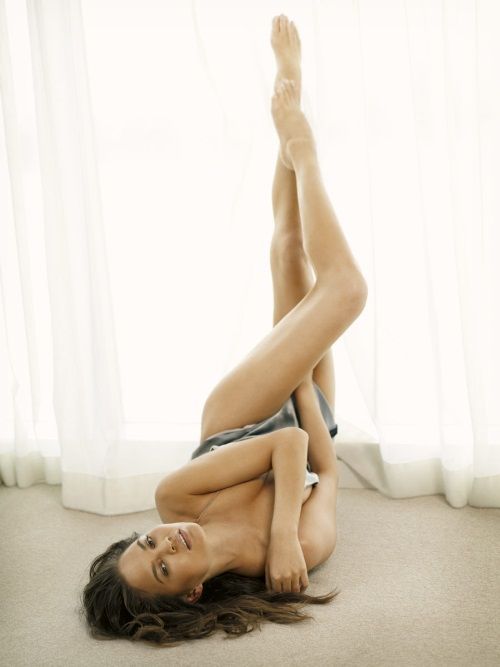 Nice pics.
Photos via Fame/GQ Mexico