Nicki Minaj's "Pills N Potions" Track + TEAM Usher's Josh Kaufman Wins "The Voice"
May 21 | by _YBF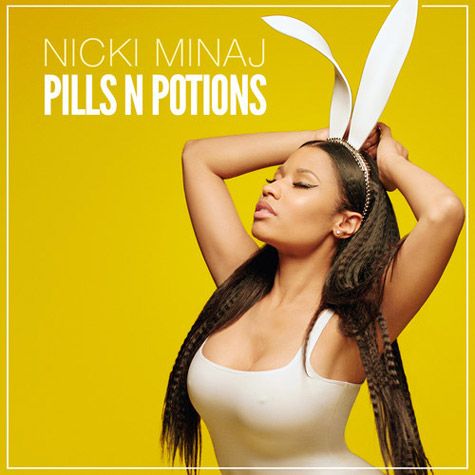 Nicki Minaj has released "Pills N Potions" as the third buzz single from her upcoming album. Listen to the lush ballad inside and watch Josh Kaufman (Team Usher) win NBC's "The Voice."
Previously, we posted Nicki Minaj's "Pills N Potions" cover art and now we have the full track. Produced by Dr. Luke ("Va Va Voom") and co-written by Ester Dean, the ballad will appear on Nicki's upcoming third album The Pink Print. She told Rap-Up TV,
("Pills N Potions") "It feels very uplifting and it feels very soulful. It's a great, I feel, indicator of what The Pink Print will feel like in terms of the storyline of that song."
She also said about the album....
"The Pink Print will remind people why they fell in love with Nicki Minaj. And I think that needs to be done."
Listen to "Pills N Potions"
In other music news.....
Soulful crooner Josh Kaufman is the latest winner on NBC's "The Voice." Representing Team Usher, he spoke about the victory during a post-show interview ,It was a lot of nerves and heart-racing and it felt like forever."
Among the performances, Usher's team member hit the stage with Robin Thicke to perform "Get Her Back." Watch it here.....
Congrats Usher!
BONUS:
In case you mised it, Usher and Adam Levine did pretty good remake of D'Angelo's "How Does It Feel."
Photo via Usher's Instagram