OH: Brandy Speaks On Split From Ryan Press
Apr 15 | by Natasha
While Brandy refused to discuss her split from Ryan Press previously, she's talking now. Find out what she had to say about the breakup inside....
Back in February, we broke the news that "The Game" star Brandy and fiance Ryan called off their engagement. Sources close to the couple confirmed to us they decided to pull back on moving so fast.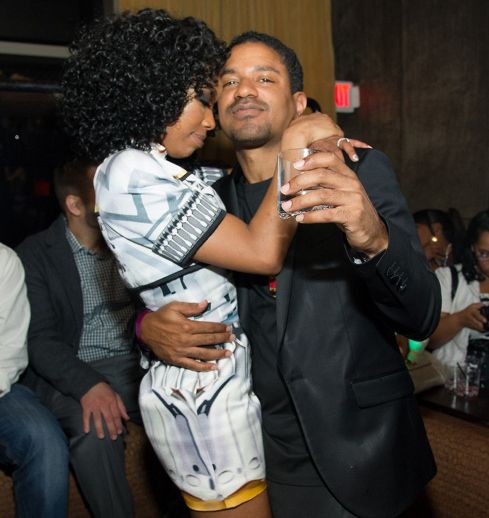 Brandy refused to speak about the breakup when asked about it on red carpets and events. We were even told that topic was totally off limits http://theybf.com/2014/03/26/ybf-interviews-brandy-dishes-on-her-%E2%80%... ">when we interviewed B Rocka on the set of TV Land's "Soul Man" recently. But, she decided to run to Us Weekly to speak on it, via her rep.
The magazine confirmed what we had already confirmed two months ago--the engagement is totally off.
"They are no longer together. The engagement is off, but the friendship is still on."

"They decided to take a step back and reevaluate the relationship. Brandy is 35 now -- that's what her whole #35 on Twitter is about, becoming her own woman."
Our source also told us a few months ago that they remain friends as he evens showed up to her birthday party. And her rep confirmed that as well:
"Brandy has a daughter and she still wants to be married and have more kids but she is working on so many other things right now....They haven't ended things on a bad note and they still speak all the time."
So, there you have it. Meanwhile, brandy is focusing on her award winning role as Chardonnay Pitts on BET's "The Game" and her new music.
She told VH1's Big Morning Buzz this AM about her upcoming new album, "It's a personal album, singing about life and a lot of things I've been going through lately."
We're sure.
And about that NAACP Award for Best Supporting Actress for her role on "The Game":
"I forgot what it was like to win an award. So it was very special to fill that energy and love in the room, but I was so happy to win for playing Chardonnay because it was my first role as an adult woman."
Check out the video below:

Big Morning Buzz Live, Nick Lachey, Full Episodes, Reality TV Shows, Big Morning Buzz Live
Photos: TheYBF.com/Al Powers