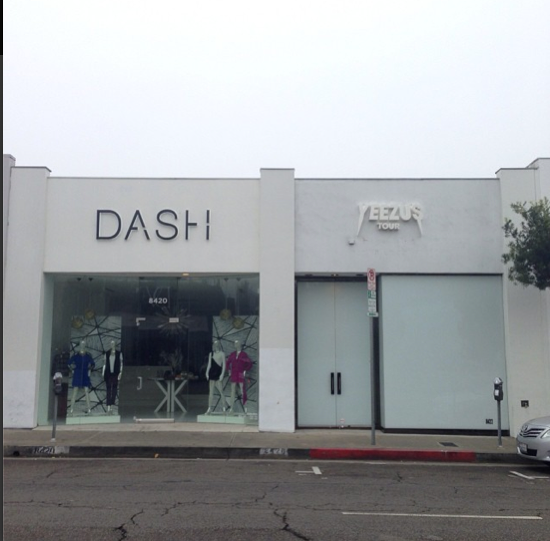 Kanye West was pretty busy this weekend. While performing in Vegas on his Yeezus Tour, he had some things to get off his chest about the Barneys racial profiling situation, classism, racism, and other ish.
Check out his mid-concert "speech", plus his new pop up shop he conveniently opened right next door to his fiancee's family boutique....
Yep...this really happened. After shutting down Vegas, 'Ye took his Yeezus tour to L.A. and commemorated his concerts in the city by opening up a Yeezus pop-up shop with his DONDA camp. The shop has Yeezus tour merch and other Kanye merch.
And, of course, the shop is right next door to Kim K.'s family's store DASH. Talk about a two-fer.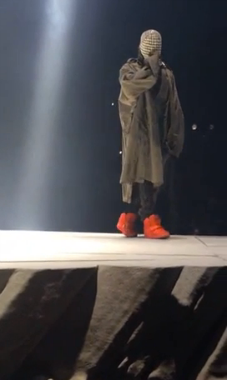 But his concert in Vegas is what had folks talking.
During the middle of him unleashing about plenty of social issues, 'Ye recited a few lines from "New Slaves" as it seems pretty relevant in the face of the Barneys racial profiling situation.
That's that racial profiling outside of Barneys & sh*t...talking about 'Did you steal that?'"
He talked about no one controlling what he has to say:
Back in the day these old people didn't have internet. If Arsenio Hall kept it too real, they'd cancel that n*gga show, right? You aint cancelling my show! I crash that mf'ing internet when I feel like it. I don't care what tv show I go on...this aint no joke. These n*ggas is classist out here. F*ck racism! High class...low class...kiss my ass.
Peep two videos below:
Photo: Kim's IG