Janelle Monae Rocks "SNL" + Nicki Minaj Surprises Villanova University Students For HOOPS MANIA
Oct 27 | by Natasha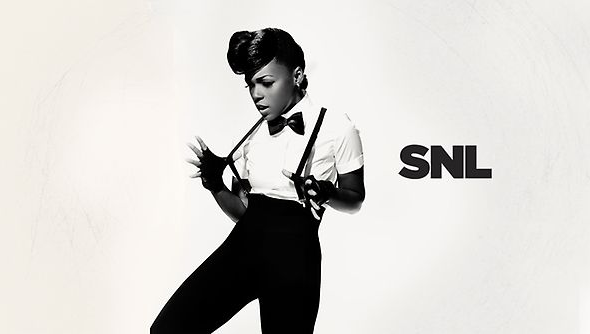 Janelle Monae took over the stage for last night's episode of "SNL." Check out the Electric Lady doing what she does best inside, plus Nicki Minaj rolling up to Villanova University to surprise students during Hoops Mania...
With actor Ed Norton hosting, Janelle Monae livened up "SNL" with a couple of electrifying performances.
Check out Ms. Monae rock "Electric Lady" & "Dance Apocalyptic" below:
The flawless faced Cover Girl will also be named Billboard's Rising Star at the 2013 Billboard Women in Music event. She will join P!nk, who is this year's Woman of the Year, at the event on Dec. 10th in New York City.
Janelle said about the huge honor:
"Being recognized for your hard work and passion is always humbling and encouraging. I feel honored Billboard has taken note of my journey in the music industry thus far. I hope by receiving this award I'm encouraging aspiring acts to stay true to their own artistic visions and never give up."
And also last night, the busy lady rocked out at Black Girls Rock! in New Jersey!
Another music chick, Nicki Minaj, was also super busy yesterday. After rocking out at Powerhouse in Philly Friday night, she spent Saturday at Villanova University in PA "surprising" college students with a concert performance: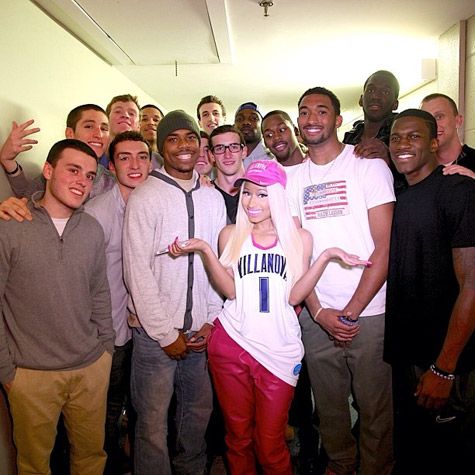 It was all for the school's annual Hoop Mania event which kicks off the huge b-ball school's season. So the Men's & Women's Basketball Teams hooked Nicki up with a pink trimmed custom jersey, a mini pink basketball and a whole lot of ogling.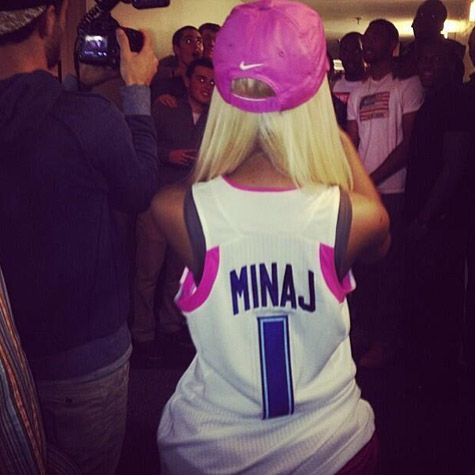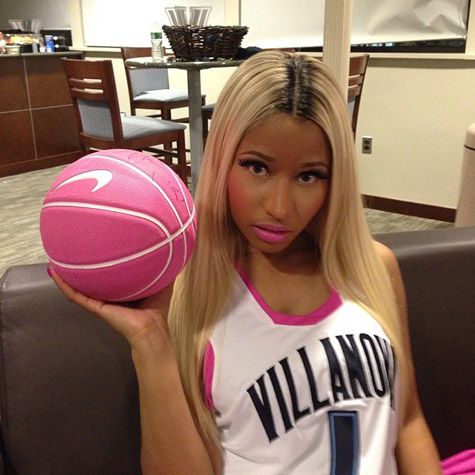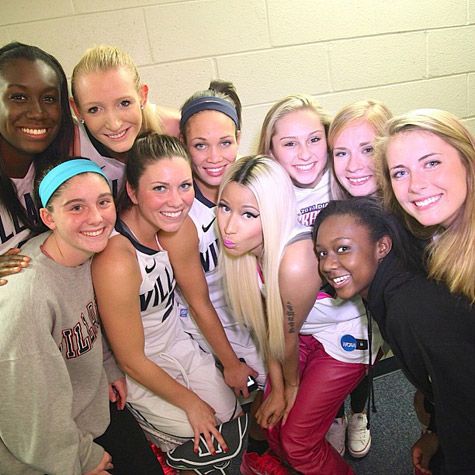 After flying through a 30 minute set with all her hits, Nicki posted this video she took of the Men's basketball Team reminding them to not get trapped by these chicks out here. Hilar.
She tweeted afterwards, "Villanova, thank you for having me. I'll cherish this jersey forever!!!! Like Lamar Odom, I ball… scrotum."
And a few pics of her looks before and after her performance that she wanted everyone to see: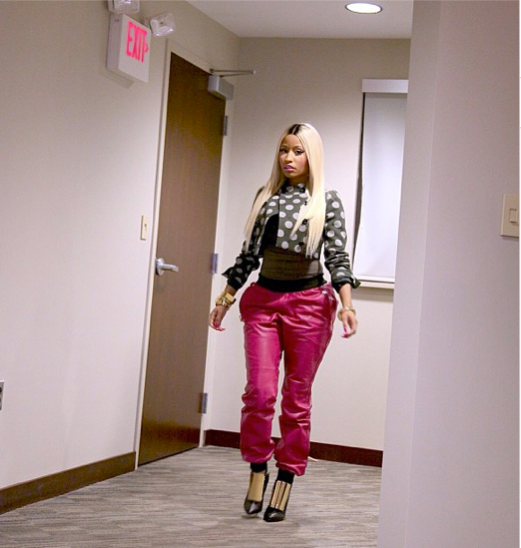 Chick loves her Moschino and Giuseppe.
Photos: SNL/Nicki's IG