MORE PICS From The Primetime Emmy Awards -- Kerry Washington, Diahann Carroll, Shemar Moore & Don Cheadle
Sep 23 | by _YBF
We have more pics from backstage and on stage at the 65th Annual Primetime Emmy Awards with Diahann Carroll, Kerry Washington, Shemar Moore and more inside.
Last night, legendary actress Diahann Carroll passed the torch to "Scandal" star Kerry Washington as the two appeared on stage at the 65th annual Primetime Emmy Awards. While presenting the Emmy for outstanding supporting actress in a drama series, both women honored each other's work and offered words of encouragement to other actors and actresses.
Ms. Carroll, who earned an Emmy nod for "lead" actress in 1969 for "Julia" congratulated Kerry on her 2013 nomination for "Scandal", telling the crowd, "We're all very grateful to the Emmys because they've been on our side," referring to the show's recognition of Black actors (seemingly except for this year though), but added, "At the same time, we'd like it to be a little more with what's going on in the world. I feel we're a little behind, we need to catch up."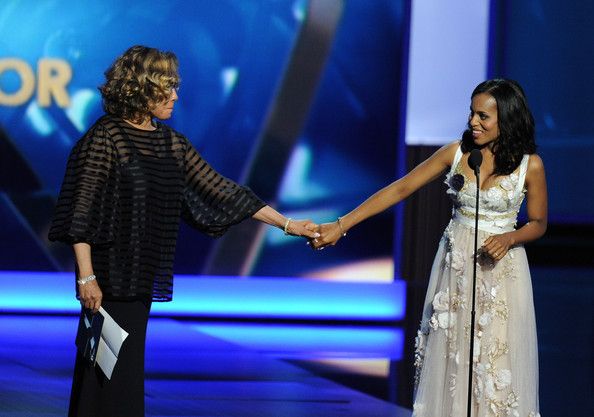 She added that Kerry "better win". Unfortunately, Kerry lost out to "Homeland" star Claire Danes.
Backstage, Ms. Carroll posed with a few products in the gifting suite.
"Criminal Minds" star Shemar Moore--who did the live telecast from backstage in a more formal look) flashed a little skin while posing with various products backstage.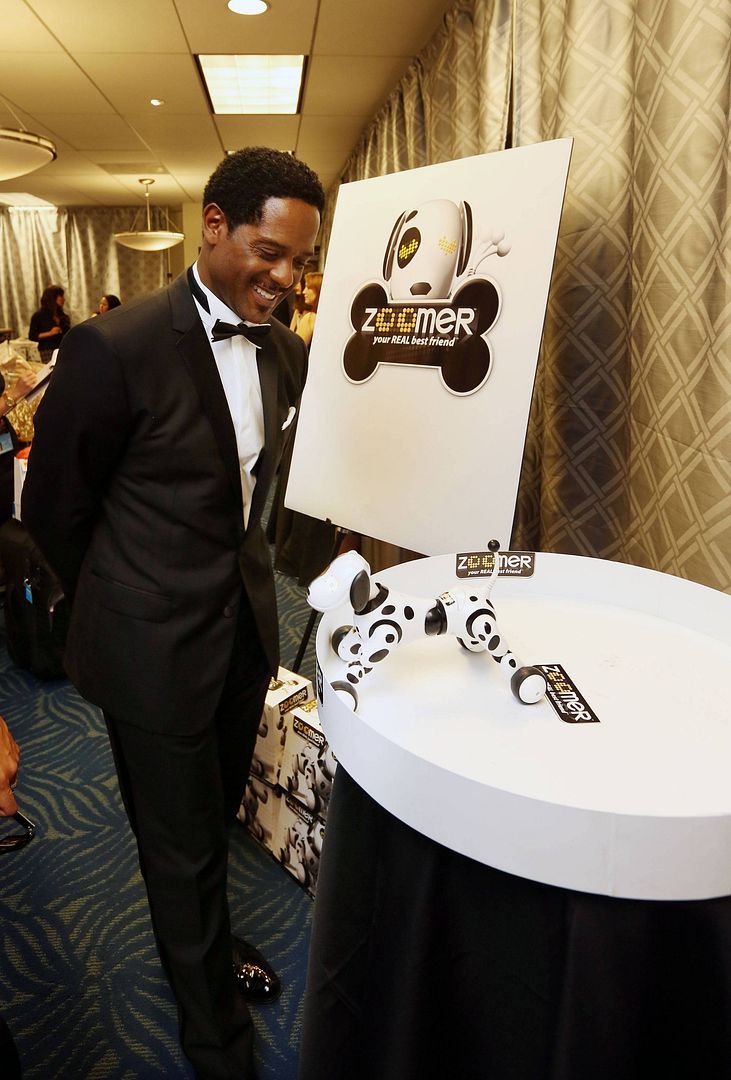 "Macbett" actor Blair Underwood was spotted picking out some free swag and flashing his pretty smile.
Don Cheadle, who received a nod for "House of Lies", walked the red carpet with his longtime girlfriend Bridgid Coulter. As one of the telecast's presenters, Don gave a speech about television revolutionizing media in the 60's and becoming the "go to" medium of communication.
Tracy Morgan and his fiancee Morgan Wollover (who recently gave birth to their little girl Maven Sonae) looked cute on the red carpet.
In New York City.....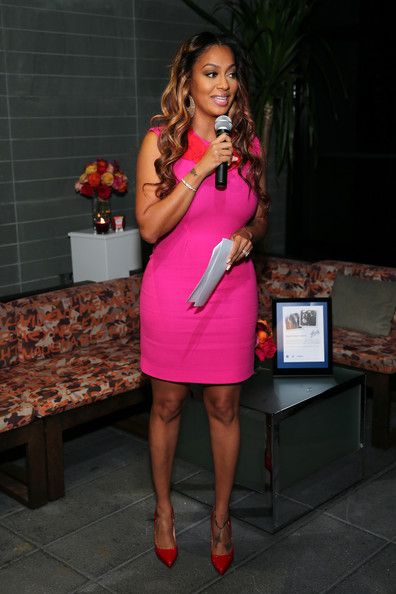 Lala Anthony hosted an exclusive Red Carpet Awards Viewing Party during the Emmys to help launch the new Glade campaign at The Thompson Hotel LES.
Lala was joined by mom Carmen Surillo, family, friends, and her reality tv co-star Po Johnson.
BONUS: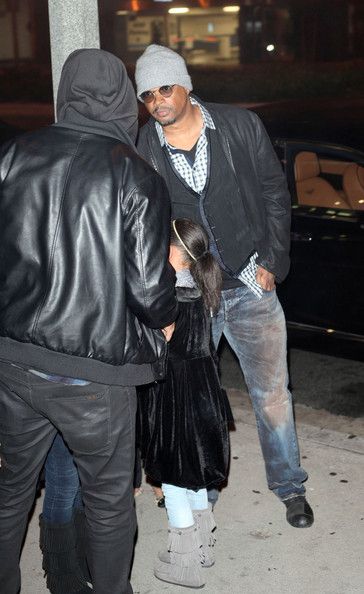 While Diahann, Kerry and Don celebrated the Emmys, comedian Damon Wayans took a more snarky appraoch to what he saw on the screen. On Twitter, he attacked the telecast calling it a "Celebration of Whiteness".

Other gems of his:
#Emmys it's a damn shame that there are more black people in the White House than there is in the entire Prime Time TV line up in network and cable television!

I can't be racist! People who create and uphold laws and institutions that oppress are racist. We are simply the pawns who benefit or not RT @taseeveryone: @rickrevenue @DamonkWayans @TheBrasshole that is hilarious, you accuse a people of being racist by actually being a racist yourself. Joker.

No The Networks are confusing Americans that people other than whites don't exist or matter sir. RT @taseeveryone: @DamonkWayans the Emmys aren't awarding contribution to American society though. You're trying to confuse the issue.
Do you agree with Damon?
Photos via Frazer Harrison/Neilson Barnard/Getty Images/PCN