TROUBLE IN PARADISE: Daniel "Boobie" Gibson CONFIRMS He & Wife Keyshia Cole Are On The Rocks
Sep 20 | by _YBF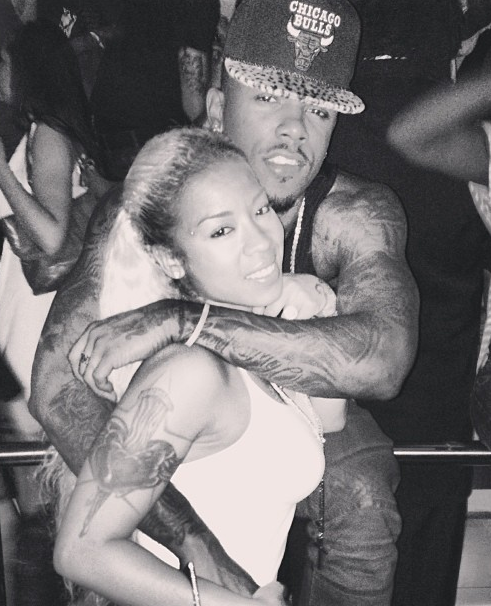 Cleveland Cavs baller Daniel "Boobie" Gibson confirmed on Twitter that he and wife Keyshia Cole aren't on the best of terms, after the twosome were caught sending subliminal "beef" messages toward each other on IG. Hear what he has to say inside.....
Although R&B singer Keyshia Cole made amends with Michelle Williams on Twitter, it looks like her next Twitter beef might be with her own husband!
Earlier this week Keyshia tweeted a pic about her feelings being cut on, and said, "Sometimes u can get pushed to your limit."
Boobie tweeted a pic that said, "If you could start over with one person in the world, who would it be? What would you do different?"
Folks caught on and starting asking if they were on the rocks.
Daniel (shown above in a recent Instagram pic captioned "Home is where my Heart is") just confirmed that the couple is going through a rough patch.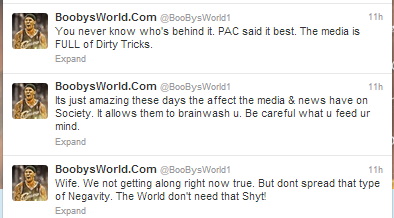 During the tweets, Daniel also confirmed that a certain "site" is spreading rumors that he has cheated on KC. We're not sure if the cheating rumors are the biggest issues between the couple, but clearly, there's trouble in paradise.
Over on her Timeline, KC addressed the marital discord by retweeting all of Daniel's tweets and also added a "SMDH" retweet at a fan who hoped for the end of her relationship.

Of course, fans always joke that singers like Mary J. Blige and Keyshia Cole make great music when they're in pain, but isn't it a little shady to "hope" for someone's to break up?
Yet and still, not many would be surprised if a split did occur after watching Keyshia's interaction with her husband on their recent BET reality show.
Photo: Daniel's IG