So...This Is Happening? Miley Cyrus & Mike Will Made It Do A Raunchy Shoot...Together
Sep 19 | by Natasha
Mike Will Made It has been producing tracks for Miley Cyrus' ratchet era, namely that "We Can't Stop" song. So it's only right that they hook up in other ways. We're were already hearing that those hookups were more than just in the studio. And then, these pics came out....
Mike Will Made It, who has risen to music fame for producing for Ciara, Future, Kanye, Jay-Z, Kelly Rowland and plenty more, has taken the next step on the Hollywood publicity train. And that's hooked up with a pop starlet that is on the tongues of everyone. Even if it's not totally true, the twosome are surely playing on the rumors at the very least.
Pics from a Terry Richardson shoot featuring a newly single & half naked Miley & a fully clothed Mike surfaced today on the photographer's Tumblr. And like any Terry Richardson shoot, the pics are pretty provacative. Especially since we've been hearing little birdies spilling dabbles of tea about these two possibly being more than just work buddies.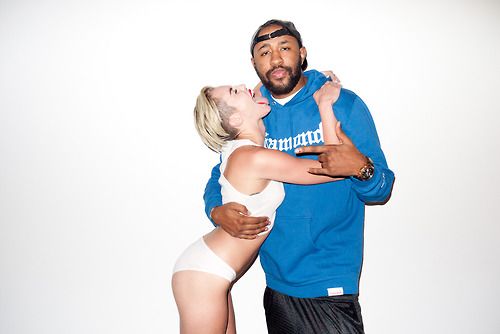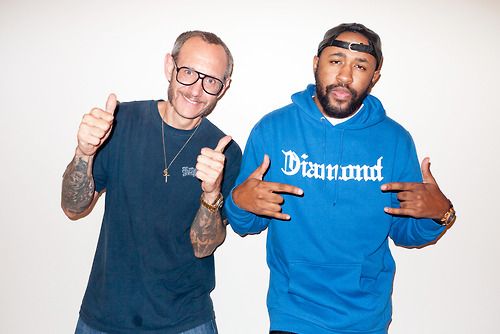 Not sure when this obsession with the non twerking Miley Cyrus will end, but we're sure Mike Will is about to squeeze that ish for all it's worth.
Photos: TerrysDiary.com