Kanye West Disses Ray-J On "Jimmy Fallon"...Performs "Bound 2"
Sep 10 | by Natasha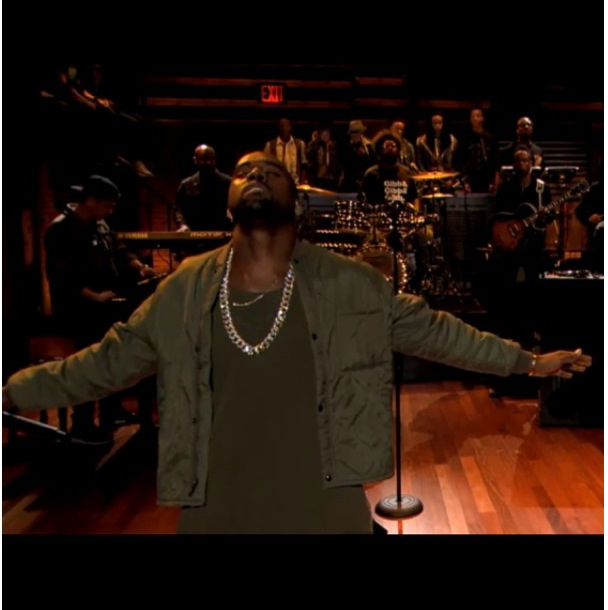 Kanye West made his "Late Night With Jimmy Fallon" debut last night. And he didn't miss the opportunity to switch up a couple lines of his "Bound 2" track in order to slip in a diss to Ray-J.
Check out the performance inside...
For his first television performance of his Yeezus track Bound 2, Kanye brought Charlie Wilson along to croon out his parts on the track. And for 'Ye's opening lines, he switched them up a bit to clap back at his baby mom's ex Ray-J.
"Brandy's little sister lame, man, he know it now/When a real brother hold you down you supposed to drown."
Brandy's little sister? Womps.
Check out the full performance with The Roots, Uncle Charlie, and a 6-person children's choir below:
Kanye kicks off his brand new just announced tour October 19th in Seattle.
The Randomness:
1. That video that went viral of the "twerking Girl Catching On Fire"...was a fake. Jimmy Kimmel created it to prank all the media. Womp. STORY
Photo: NBC