Lamar Odom Checks Into Rehab + A$AP Rocky Slapped With Lawsuit For Slapping ANOTHER Female Fan
Sep 04 | by Natasha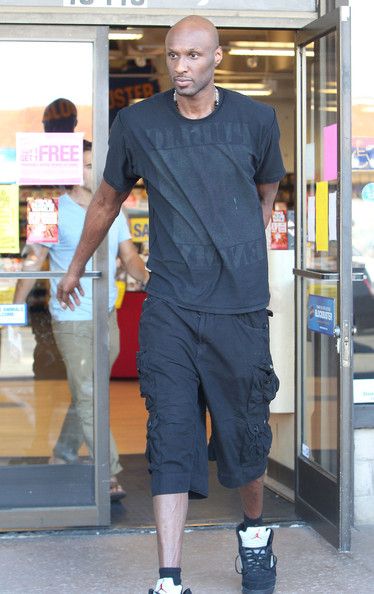 Lamar Odom has finally brought himself to rehab. Deets inside, plus why A$AP Rocky is in trouble yet again....
Reports this evening state that Lamar Odom, who has been looking slimmer and slimmer lately (pictured above last weekend at Blockbuster), has entered rehab for drug & alcohol abuse.
Two sources tell People, "He realized he needs help."
Lamar has reportedly been struggling with an addiction to cocaine (allegedly crack) for at least 2 years now. And he and wife Khloe Kardashian Odom have reportedly physically separated because of it. After several failed attempts of interventions by the Kardashians, Lamar has finally given in.
We wonder if his new lawyer for that DUI of his, Robert Shapiro, had anything to do with it. Supposedly, Kris Jenner asked Shapiro to rep Lamar because he has experience with addiction as his son died from it.
Also, today, a man alleging to be Lamar's dealer came forward about selling Odom $16,000 worth of cocaine back in February in Lamar's hometown of Queens.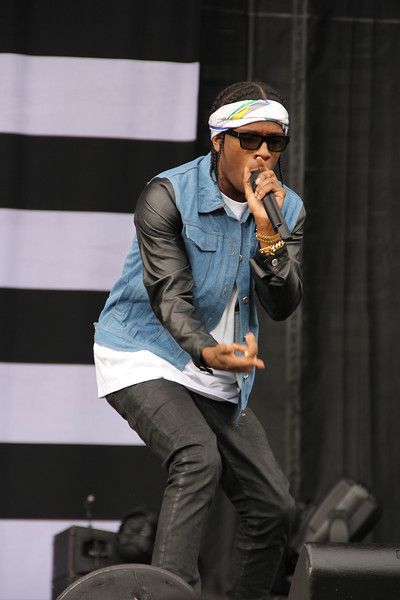 In other news, A$AP Rocky has done another foolish act. he was just slapped with a lawsuit by a female fan who claims he slapped her during his concert at the past weekend's Made In America festival.
According to TMZ, A$AP was charged with a misdemeanor over this debacle. Here's the deets they gave:
The [young mom] claims A$AP was trying to make his way through a crowd of dancing fans -- with a bunch of girls pulling on his shirt -- when A$AP turned and fired off an open-hand slap, connecting with her face.

The woman claims she was injured from the alleged slap -- suffering whiplash from the impact.
Here's a thought--stop walking your happy ass through a crowd of hundreds of thousands of people if you don't want to be yanked. Either don't walk thru, or deal with it, or have your security deal with it. Slapping females or any fans is just ignorant. Especially because this is not A$AP's first time slapping a female fan for the exact same reason.
Photos: Pacific Coast News/AjonBrodie.com