K.Michelle Admits To A Butt Lift...And Doing "LAHH NY" In Exchange For Her OWN Show
Aug 15 | by Natasha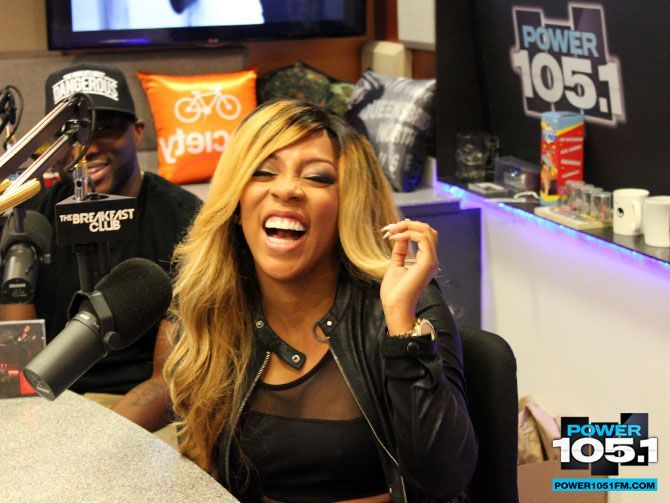 K. Michelle let it all hang out recently when it came to her ASSets. She admits to getting a butt lift, but swears she doesn't get injections. We don't know the #NewRules of the Ass game, but the Twiterverse is debating if that makes her booty "real."
The rebellious chick's got something to say to the female butt haters, and explains why doing "LAHH NY" is a trade off to get her own show...
Recently during an interview with Power 105's The Breakfast Club, K.Michelle finally gave a full explanation about her mysteriously growing booty. While folks everywhere believe she's had some enhancements, esp. recently because some think that thing has doubled in size, K. says she's all real. Besides that butt lift...
When Angela Yee asked the "V.S.O.P." singer whether she's been getting fat injections, K. said nope. She did go in to get a butt lift recently, and thanks to getting fat taken out her midsection and losing weight, her booty looks even bigger.
Fairytales? Who knows.
And as for why she's jumping one "Love & Hip Hop" ship just to hop on another, K. says it's all a trade off to get her own show. And she refuses to film with any other "LAHH NY" cast members.
"I met with VH1 and with Mona and said I'm not doing that this time. I'm only filming with my real friends. Don't get it twisted Mona Scott Young is still the boss and she's going to do what she wants. But I had to do the show as part of the deal to get my own."
While the NY cast has already started shooting K. is expected to start her own show, which she revealed Elle Varner will be a part of, at the end of this month.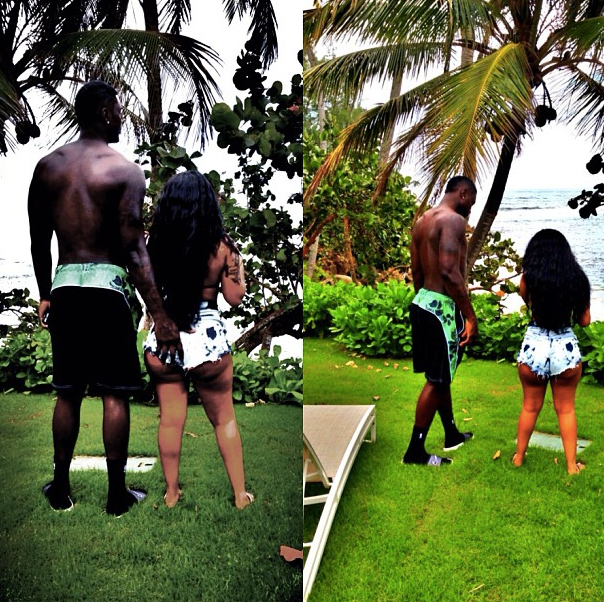 And about her latest baller boyfriend, Pacers baller Lance Stephens, she says she's never been in love but she's having fun. Oh, and he bought her a puppy...which she named Pacer. Obvi.
K. claims she doesn't let rich boyfriends pay her bills, she likes doing it for herself. And she's clearly not turning down any trips to Puerto Rico either (pictured above a few weeks ago on vacay together).
Peep video of K.'s full interview below. Her album Rebellious Soul is in stores now.
Photos: Power 105.1/K.Michelle's Twitter