OPRAH SPEAKS: "The Butler" Star Responds To Jay-Z Vs. Harry Belafonte Drama & Paula Deen
Aug 07 | by Natasha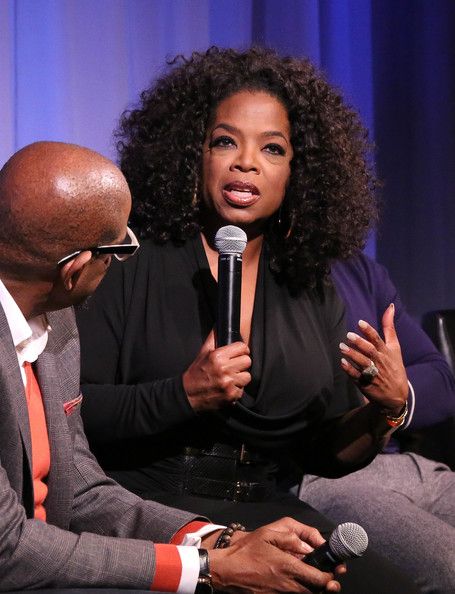 Oprah Winfrey has given her interesting take on the recent beef between Harry Belafonte & Jay-Z. And you may be surprised about who she says is "right".
Find out what she said inside, plus her response to the Paula Deen controversy....
Oprah's close friends have been embroiled in hot topic issues lately. So it's only natural the world would want to know her take as she has close personal relationships with these folks.
While doing promo for The Butler, Lady O spoke to The Urban Daily about her good friends who are currently beefing, Harry Belafonte & Jay-Z.
When asked if she would moderate a sit down between the two men, she said laughing:
"Oh wouldn't that be a great show. That's an "Oprah's Next Chapter"".
And when asked who's "right" in the war of public words taking place between Mr. Carter & Mr. Belafonte, Oprah drew a parallel with the clash of ideas in "The Butler" between father and son. Cecil, the butler, and his pro-Black Power movement son were raised in two different eras and had different racial & human experiences and, therefore, fought "the fight" in two different ways.
Oprah concluded by saying:
So who's right, Harry Belafonte or Jay-Z? Both are right. For Harry Belafonte's day and his way of operating in the world and what was necessary in the marches and protests, and his way of warring and protesting. His warrior, that was necessary for that time. Jay-Z, does this through his music, his work and his art. Also necessary. Both are right.
Interesting. And we completely agree. Check out the full video below:
And we've all been wondering what Oprah has to say about her good friend Paula Deen and her complete insensitivity toward the black community as of late. From the N-word usage to the gross and disrespectful words she used within the past couple years to the black people who work with her (both caught on video and said in a deposition.
The 59-year-old told Entertainment Tonight:
"In the very first days I tried to reach her and then I decided to stay out of it as I saw it blowing up," Winfrey, 59, tells Entertainment Tonight. "In time she will be fine. For me, it all just felt kind of sad."
She said people need to let the dust settle before having a real conversation about racial relations in America.And she says she's suffered certain feelings of discrimination in the workplace, but hasn't suffered from it in her personal life in years:
"Nobody in their right mind is going to call me the N-word. You know, you see those fools on Twitter sometime say ridiculous things. But nobody in their right mind is going to do that to my face, because true racism is being able to have power over somebody else. So that doesn't happen to me that way."

"It shows up for me if I'm in a boardroom or situations where I'm the only woman or I'm the only African American person within a hundred mile radius. I can see in the energy of the people there, they don't sense that I should be holding one of those seats. I can sense that. But I can never tell, 'Is it racism? Is it sexism?'"
But she wasn't so forthcoming when the folks at Extra asked her about her dear friend Paula.
"Oh my god! I don't have anything to do with Paula Deen," she insisted. "She is not the first white lady to use the N-word! Good lord!"
Guess there won't be anymore sleepovers at that "white lady" who used the N-word's house though...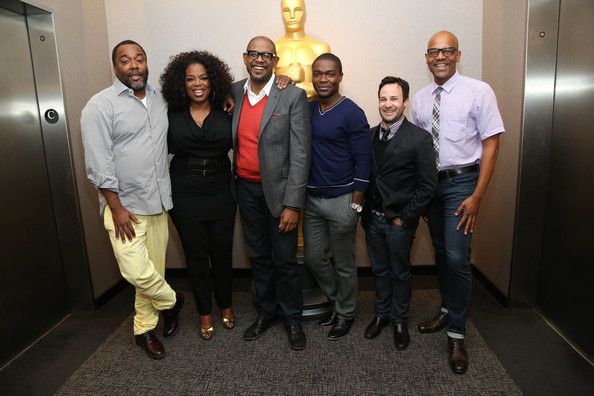 Meanwhile, this week the director and stars of Lee Daniels' "The Butler" -- Lee Daniels, Oprah Winfrey, Forest Whitaker, David Oyelowo, Danny Strong and Patrick Harrison -- attended The Academy of Motion Picture Arts and Sciences for an official Academy member screening of the film at The Academy Theater in New York City.
Loves it.
Photos: Getty