Dwyane Wade Forced To Hand Over Sons To Siohvaughn For Visitation After HE Decided To Suspend + Tatyana Ali Speaks On Those Drake Rumors
Jul 31 | by Natasha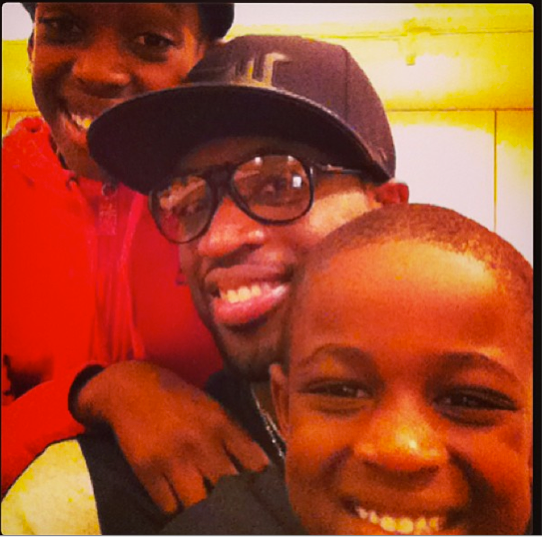 Dwyane Wade is being forced by the court to hand over his two boys, Zaire & Zion, to their mother Siohvaughn Wade....for visitation. Sounds like he didn't trust sending them to moms with her latest stints and all.
Deets inside, plus what Tatyana Ali says about those rumors about her and her crush, Drake....
Miami Heat champ Dwyane Wade's been almost all his off-season time with his two sons (pictured above this past weekend on Daddy-Son day). But that daddy-son time is about to be interrupted.
Remember earlier this month when Siohvaughn hit the streets of downtown Chicago looking like a homeless person and holding up signs claiming she was, in fact, homeless because her NBA ex-husband stole her life from under her?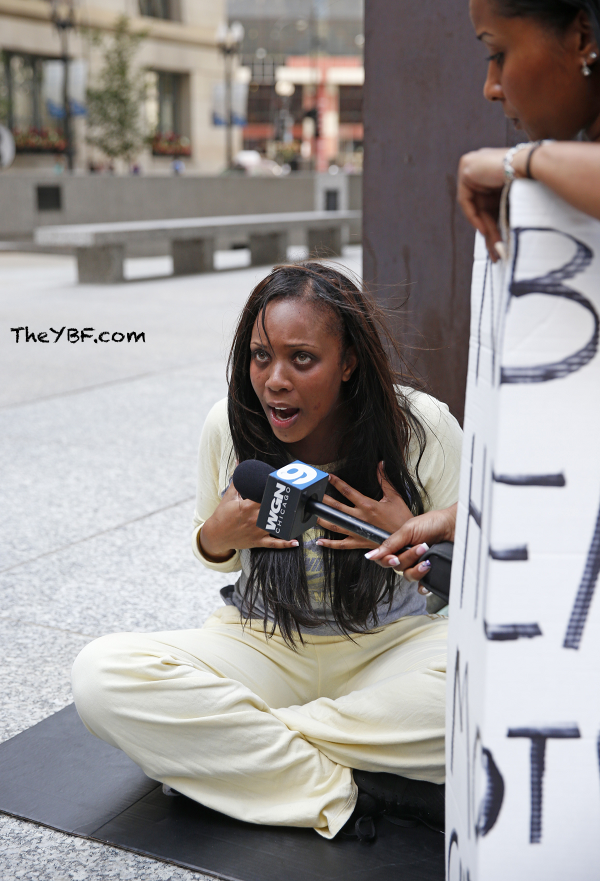 Well, Dwyane obviously didn't take kindly to it. So he took away her visitation rights last week by not delivering the boys to her as scheduled. According to the custody docs, Sioh gets the boys every other weekend, and two weeks during the summer.
But last week, D had his lawyers filed an emergency suspension on visitation (we're sure the antics above had everything to do with that). And they requested that she get a psychological evaluation for her "anger management issues." This is where we would typically say cheating can indeed drive a woman crazy and unable to "manage her anger," but we digress.
According to Gossip Extra, the 3-hour hearing took place today in Miami--with neither Dwyane nor Sioh present. And the judge ordered him to hand over the boys.
"They (Wade's legal team) didn't have a sufficient legal basis to justify the suspension of Siohvaughn's visitation schedule," said Lisa Macci, Funches' attorney.
Sioh did spend Mother's Day a couple months ago with the boys (pics here), but now she has been ordered to continue to receive her rightful visitation.
And more good news for Sioh: She and Dwyane finalized a post-divorce financial settlement last week that gives her $5 milli and other niceties.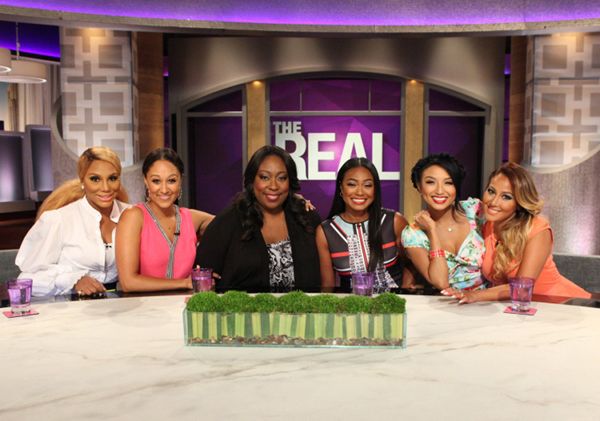 In other news, fab "Second Generation Wayans" star Tatyana Ali is revealing all about those Drake rumors on tomorrow's episode of "The Real."
Earlier this year, it was rumored that "Fresh Prince of Bel Air" former child star and rapper Drake hooked up and the story of their one night stand spread like wild fire. We knew it wasn't true so that's why you didn't see it here...but Tatyana dished to the ladies about what really went down.
Tatyana said:
"No, it's not true. I literally said in a Huffington Post article that one night stands were my 'guilty pleasure' but it was like a joke. All my answers on that thing were jokey. I said a lot of stupid, outlandish things and of course that's the thing that gets picked up.

...he happened to be at the same club that I had my birthday party at, Supper Club. He got me a bottle of champagne or whatever, we took a picture and then the picture went everywhere."
Check out a clip below and tune in Thursday, August 1st to see what else she says about her dating life.
Photo Credit: Michael Rozman/Warner Bros., Splash, Dwyane's IG