SPORT LOVERS: Gabby Union & Dwyane Wade Get Boo'd Up At Pre-ESPY Party + LoLo Jones & Colin Kaepernick
Jul 17 | by Natasha
Gabby Union & her man Dwyane Wade just returned from a week long trip to China to promote Dwyane's sneaker company. And their first red carpet stop after entering the states was last night's ESPY pre-party and "Body Issue" release. Check out the sexy twosome boo'd up at the party, plus athletes LoLo Jones & Colin Kaepernick also hitting the carpet...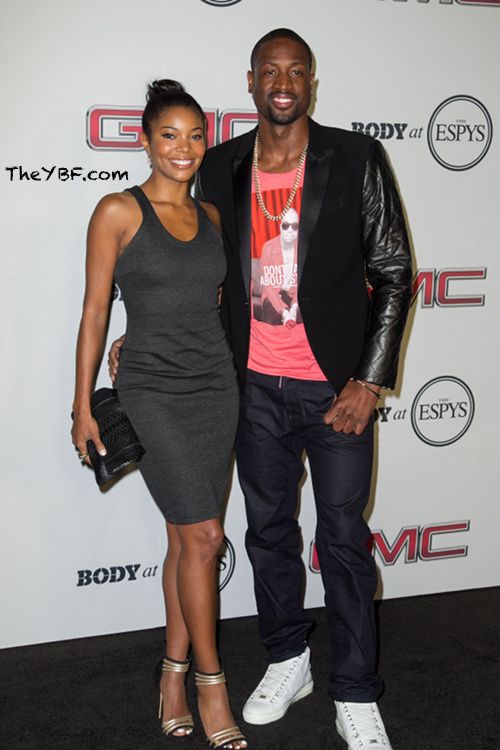 Love, basketball and fashion. Gabby & Dwyane Wade were about all three last night at The Lure Nightclub in Los Angeles for the ESPY pre-party. Gabby was hugged up on her man rocking a body hugging grey tank dress that showed off those toned arms, a cute bun and heels. And D-Wade rocked a Kanye West tee under his blazer that said "Don't Talk About Style."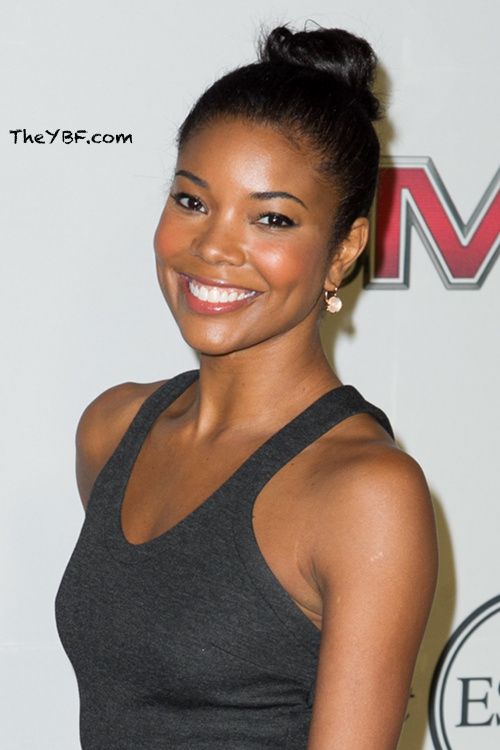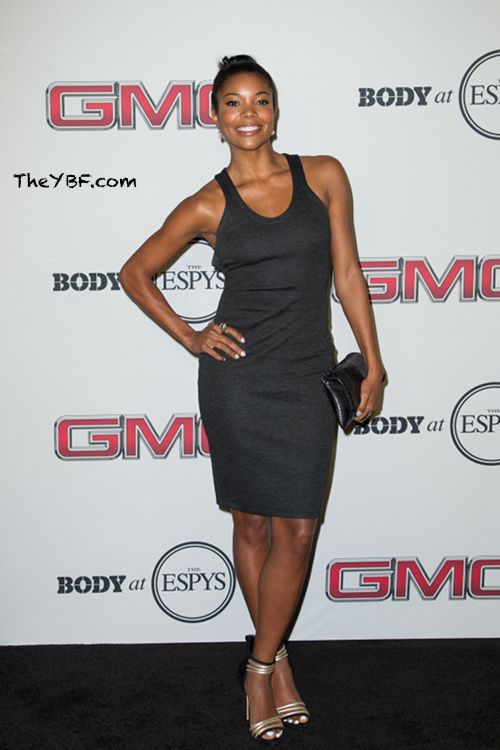 The effortless cute Gabby rocked a summer fresh face, hair pulled back in a bun and was smiling ear to ear. Her tv movie Being Mary Jane did serious numbers on BET, she just wrapped the flick Think Like A Man Too in Vegas, she's 40 and barely looks 30, and her NBA champ of a man completely adores her. We'd be smiling our asses off too.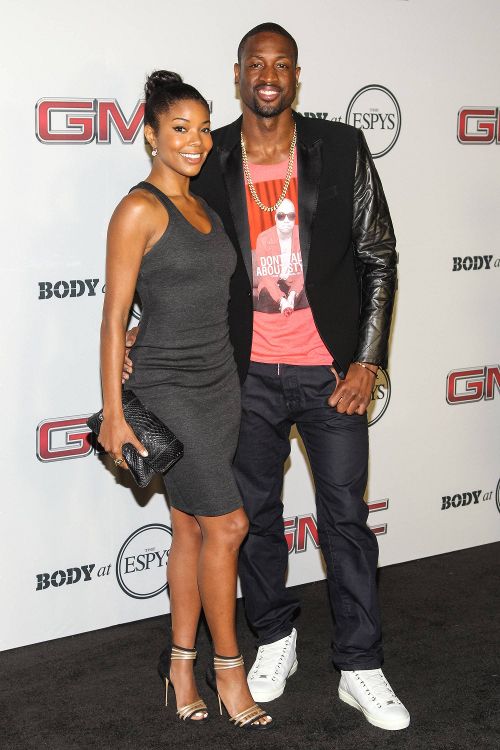 We're told the twosome and guests sipped on Hennessy blueberry mojitos and got a live performance by Santigold.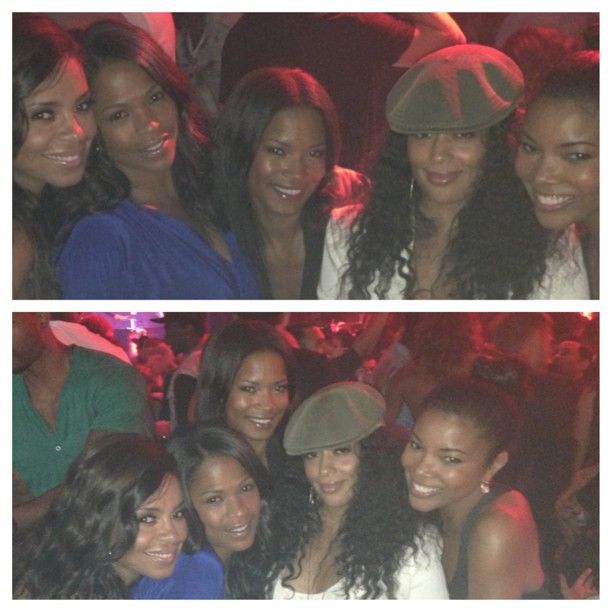 Gabby caught up with her besties, fab chicks Sanaa Lathan, Nia Long, and Essence Atkins.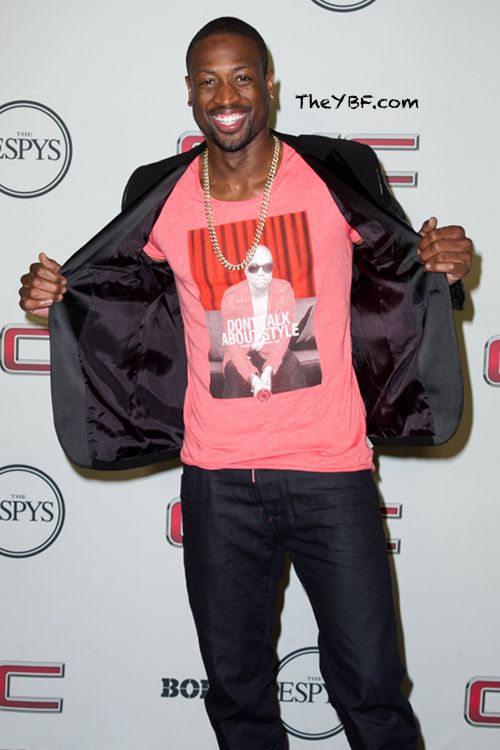 This guy...
Colin Kaepernick, the sexy 49ers QB, held up his nude Body Issue cover of ESPN mag:
Yes Lawd.
And LoLo Jones, who's now competing for the US Olympic Bobsled Team, showed off her athletic bod in a sexy corset & lace dress and heels. By the way, we hear she punched out the stepdaughter of the US Bobsled coach in a bar fight in Lake Placid last weekend.
Witnesses corroborate the story--they've been talking about it on social networks--but no charges have been filed.
LoLo, girl you aint about that life...
NBA baller Kenneth Faried showed off his sexy cover as well.
The Randomness:
1. Looks like Kendall Jenner is the newest Kardashian/Jenner to nab herself a black man. The 17-year-old model is reportedly dating her former high school sweetheart, a 19-year-old football player now at University of Nevada named Julian Brooks. Must be a requirement that your boyfriend/girlfriend has to be a black athlete or celeb in order to get into the family BBQ. Poor Scott. STORY
Photos: Splash/Gabby's IG/Hennessy