TELLING HIS SIDE: Kordell Stewart Admits To Changing The Locks....AFTER Porsha Allegedly ABANDONED Him And His Son!
May 22 | by _YBF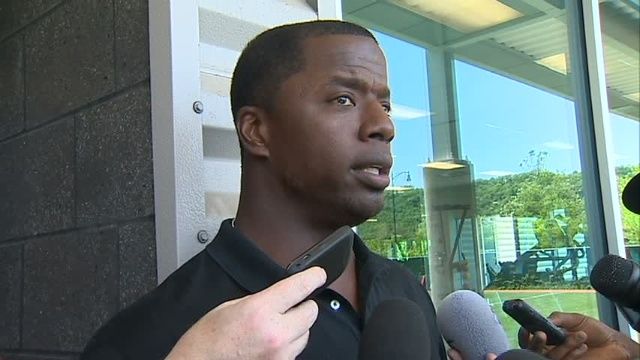 Amid reports that he locked his estranged wife, Porsha Williams, out their house, ex-NFL star Kordell Stewart has filed documents claiming Porsha ABANDONED him and he feared his safety! See what he told the courts inside...
As Porsha Williams (Stewart) lay sleeping at her mom's home, Kordell Stewart and his legal team quickly filed documents "explaining" why he changed the locks on their Atlanta mansion. HipHollywood obtained the documents. Sip your tea and coffee slowly while reading....
On when and why he changed the locks:


The locks were changed on April 2, 2013. He claims Porsha established a routine of leaving (the) pre-marital residence without explanation and without consideration of the detrimental effects such behavior would have on the parties' marriage , and (Kordell's) nine year old son.


On how he informed Porsha (via text) of the lock out:
"Hey, reaching out not knowing who may or may not have keys to the house at this point, I was concerned for our safety so I changed the locks on the house. If and when you need to get in, give me a heads up so you can get in"

On why he shouldn't have to provide Porsha with any money for relocation:
"She is a celebrity, and has the income through appearances, endorsements, Bravo and other entities …(Porsha) should be capable of supporting herself but may not be able to as a result of her own financial negligence."
You can so tell this dude is bitter about Porsha ever doing the show and choosing "celeb" life over housewife life that caters to him. The whole "well she's a celebrity now" and "she supports herself" comments are so sarcastic. And we would know, it's our first language.
We've shown you several pics of Porsha out and about in Atlanta, so we do understand that she's NOT sitting at home dealing with Kordell's anger and resentment. But did her really try to insinuate that he going out for a few drinks and/or club appearances amounts to abandonment?! Damn...how needy are you Kordell?
So, we've learned that he waited for her to leave one night and quickly changed the locks. After that...he sent her a text saying he's "concerned" for his safety. Now we're confused. Isn't he a former NFL superstar with the physical capabilities of protecting his home and family? And who would Porsha be "giving" her house keys to?
Is it just us, or does it seem that if a chick gets her own check...it makes him feel threatened. Given, Porsha knew what she was getting into when she signed her name on that marriage license. But damn son. No leeway for the weary?
Reality TV will continue to be the death of couples...
See the documents here: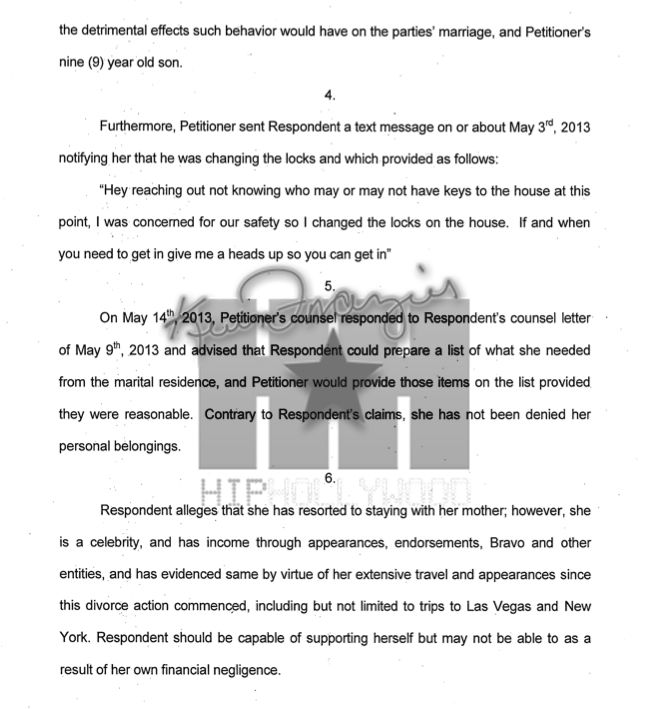 Photo via WTAE