Beyoncé Knowles REPORTEDLY PREGNANT With Her Second Child, Sources Confirm!
May 17 | by Natasha
The rumor mill has been extra busy for the last couple of weeks about Beyoncé Knowles being "with child" for the second time. No credible reports backed the rumor....until now.
Check out the latest allegations about there being a new baby Carter on the way....
Well, well, well. There goes the weekend and all other news. We held off on co-signing the rumor previously because there were no credible source confirming, and Bey's camp is tighter than f'in Fort Knox with their secrets. But now, there's one.
According to E! News, Beyoncé is pregnant again! The website reports this afternoon:
Superstar supermom Beyoncé is expecting her second child with hubby Jay-Z, multiple sources exclusively confirm to E! News.
In a recent interview with ABC News during her press event for her upcoming animated flick EPIC, Beyonce--who's pictured above a few minutes ago backstage at her concert stop in Zurich--said she definitely wants more kids. And she said the couple's baby girl Blue Ivy needs some company. But when she was asked about when exactly she would be popping out another kid, she remained coy, giggled and said, "It'll happen when it's supposed to happen."
Was that a clue? Hmmm.
Her recent tour stop cancellation in Belgium for "dehydration & exhaustion" raised even more eyebrows. Especially because she's never cancelled a performance in her entire career.
All we want to know is, will this chick be 6-7 months pregnant trying to shake her way to being Independent and trying to Upgrade folks at her Brooklyn tour stop in August? Because aint nobody got time for that! We want the full fledged stage-takeover that she always brings.
The couple's good friend Russell Simmons also tweeted a congratulatory message to them. We would hope Russ would have hit Jay on the hip first before tweeting. But who knows.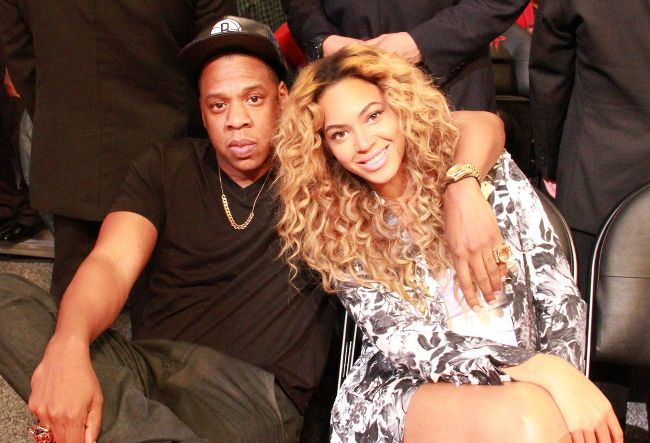 Congrats to The Carters if true!
Photo: Yosra El-Essawy/Beyonce's Tumblr & Facebook