A FIRST LOOK: "The Butler" (Trailer) + FIRST LADY Michelle Obama KAEPERNICKS With The San Francisco 49ers Star QB
May 08 | by _YBF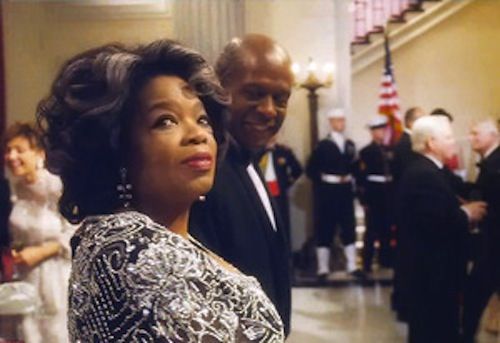 The official trailer for the highly anticipated film "The Butler" starring Forest Whitaker, Oprah Winfrey and Terrence Howard has been released. Watch the clip inside and see our real First Lady Michelle Obama posing with NFL superstar Colin Kaepernick inside....
For months, we've been hyping up the new Lee Daniels-directed film "The Butler". Shot on location in New Orleans, we've seen shots of every one from Lenny Kravitz and Mariah Carey to Jesse Williams and Cuba Gooding Jr. shooting scenes for the movie. The all-star cast helps tell the true story of Eugene Allen (played by Forest Whitaker), who served under eight presidents during his 1952-1986 stint as the White House butler. And in the midst of the story line, we get to see Terrence makeout and do some THINGS with Oprah!
The Weinstein Company releases the film on October 18th and we have a first look at the trailer:
In other White House news....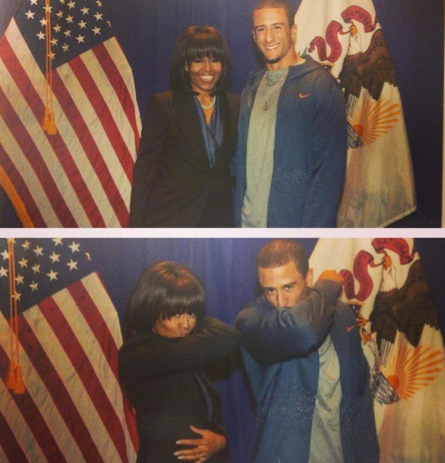 Our fabulous First Lady Michelle Obama had a photo-op with cutie San Francsico 49ers superstar and 2013 Super Bowl contender Colin Kaepernick yesterday. Colin, who's become a sports phenomenon with "Kaepernicking" where he kisses his own "guns" posed with the First Lady as she joined in and "Kaepernicked" her own famous guns. He tweeted, "I got the opportunity to meet one of the greatest women in the world, the first lady @first_Obama and even got her #Kaepernicking".
FYI, Colin plays a big role with the First Lady's "Let's Move" campaign where he travels around the country promoting physical fitness.
Photo via Instagram