CHOCOLATE FOR YOUR MORNING COFFEE: OKC Baller Serge Ibaka Gets SHIRTLESS & MAD SEXY For New Photoshoot
Apr 25 | by Natasha
Well GOOD MORNING. OKC Thunder baller Serge Ibaka is giving us some chocolate for our morning coffee today with his brand new photoshoot. We've got what the NBA baller is serving in his new shirtless promo shoot...
He's 23 and taken. But we can still look.
Congolese-Spanish basketball player Serge Ibaka is busy with the NBA playoffs as his team is ranked #1 in the Western Conference. But he's found time to give us some sexy in a brand new promo shoot.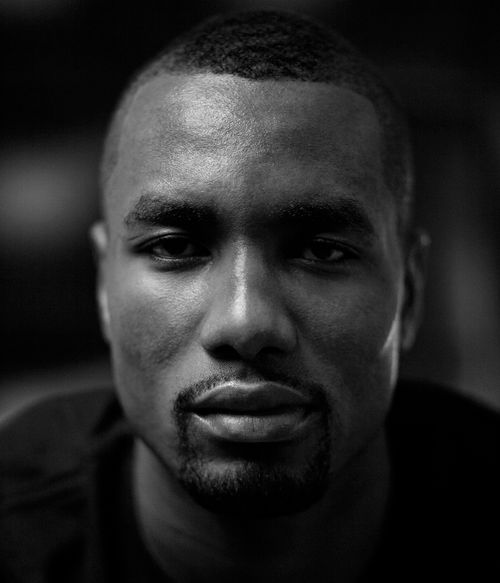 He may be a little pissed that he was snubbed for the second year in a row for Defensive Player of the Year, but he can be our defensive player anytime. Well, if Keri Hilson allows it. He and his singer/songwriter boo have been dating for a few months now, even taking a sexy mini-vacay together to Cabo for Valentine's Day & during the All-Star break.
By the way, the 6'10 Serge, who played for his country, Congo, in the Summer Olympics, started his own company called Avec Classe--which focuses on the classy lifestyle of himself and the people around him. Oh, and he speaks five languages.
Could he be any sexier?
Photos by Julian Ungano & Tommy Agriodimas (UNGANO & AGRIODIMAS PHOTOGRAPHY)