Ciara HOSTS Exclusive LISTENING Party In NYC, DISHES ON Why She's More OPEN, Her FEELINGS For FUTURE And SEEING Bow Wow AGAIN
Apr 24 | by _YBF
Ciara hosted an exclusive listening for her Ciara album in New York last night where she opened up about her new approach to music, her relationship with Future and what it was like seeing Bow Wow at "106 & Park." See what she talked about inside...
Yesterday, Ciara tweeted a pic of herself on the way to her exclusive listening party for Ciara, saying"Hittin The Streets of NY. Outchea." The event was held at Germanos Studio and attended by an intimate group of media, including TheYBF.com.
When asked what's different about the Ciara album and her overall approach to her career, she said,
"When I did a recap you have to look at yourself in the mirror and see what you did right and wrong but people haven't got to get to know me. I can't grow as an artist until people get to know me. Embrace your imperfections to get closer to perfection."
In addition to being more open musically, she was also forthcoming about her relationship with Future. She revealed that the storyline for her "Body Party" video was very similar to the way they hooked up in real life. She said he was very upfront about liking her and she's very happy with him.
She also talked about running into her ex-boyfriend Bow Wow on "106 & Park" saying it wasn't awkward at all because she was more focused on the fans and talking about her new video and album.
While working on the Ciara album, she revealed that she felt very "free" and she's been in a very creative zone. She added that she's "turned up" about heading back to Atlanta to prepare for her upcoming tour because she really wants to perform her new songs.
During the session, she previewed several tracks for those in attendance. The songs ranging from bouncy pop tunes to ballads and R&B. The disc will also feature production from Mike Will Made IT ("Body Party"), Future ("Where You Go"), an appearance by rapper Nicki Minaj on "I'm Out" and an ode to oral sex called "Read My Lips".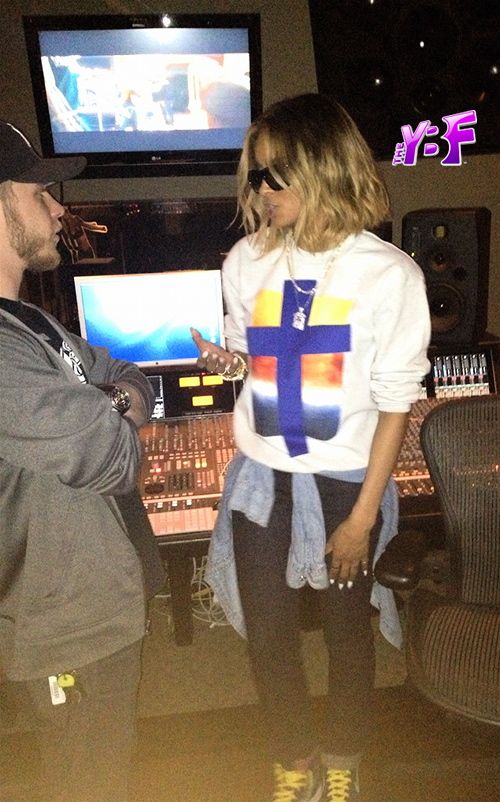 On the passionate balled "DUI" she croons, "Im driving under the influence of your love, I might have to pull over".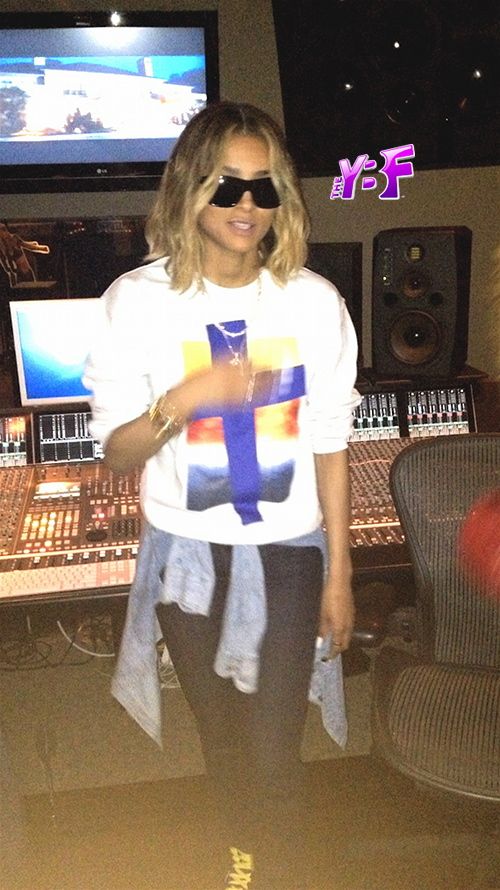 And on the "Super Turned Up" track, Cici raps a few bars that she penned herself.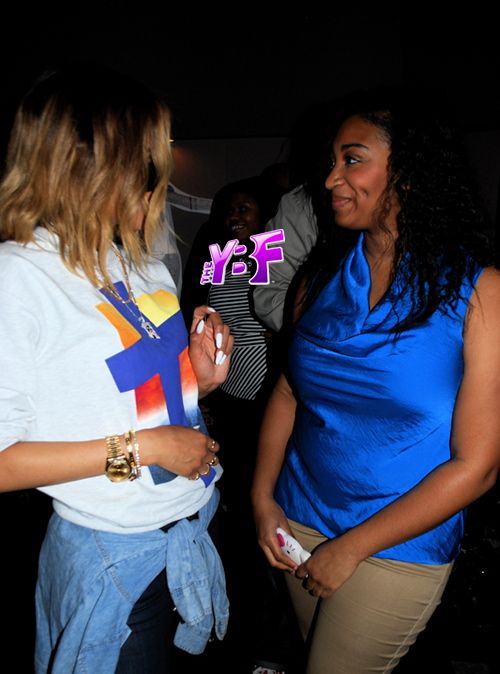 The Ciara album is expected in stores July 9th.
Photos via Raven Jones