Shaquille O'Neal Retires His Lakers Jersey + Chris Paul & Chris Jr. GET CUTESY Tossing Out First Pitch At Dodgers Stadium
Apr 03 | by _YBF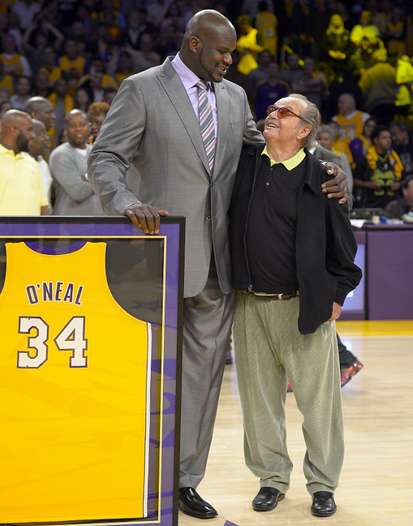 Retired basketball champ and current NBA analyst Shaquille O'Neal watched at his LA Lakers' #34 jersey was retired last night. See video from the ceremony inside and pics of Chris Paul and his son tossing out the first pitch at Dodgers Stadium.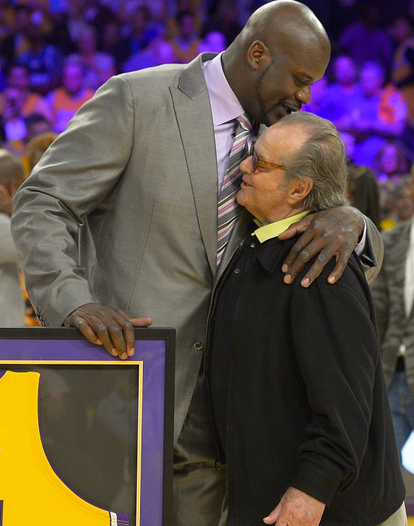 It was a momentous night for sports fans & Laker lovers last night. The Los Angeles Lakers retired the #34 jersey of basketball legend Shaquille O'Neal at the Staple Center. During the ceremony, Shaquille was presented with a framed jersey bearing his name and number by former Lakers coach Phil Jackson and Executive Vice President of Business Operations Jeannie Buss, who both made emotional speeches. Over 18,000 fans, including Jack Nicholson (above), Penny Marshall and Adam Sandler were there to cheer on their former purple & gold Superman. Nice!
Before the presentation, Shaq told reporters,
"It gets me real emotional. Growing up in Newark, New Jersey, and my father teaching me about the game, always mentioning Wilt Chamberlain and Kareem Abdul-Jabbar, and telling me when I was a young medium juvenile delinquent that, 'If you do things right, son, maybe one day you can be as great as those guys.'"
And now....the words of his father ring true.
Shaquille began his acceptance speech with a tribute to Jerry Buss, the deceased owner of team. He said, 'If I had one wish, that would be that he [Jerry] could be here to celebrate this night with us.'
"If you listen to your father," O'Neal told the audience (which included his six children) while pointing to his newly retired jersey, "this is what you can accomplish."
Watch video of the ceremony here:
Congrats Shaq!
In other LA sports news.......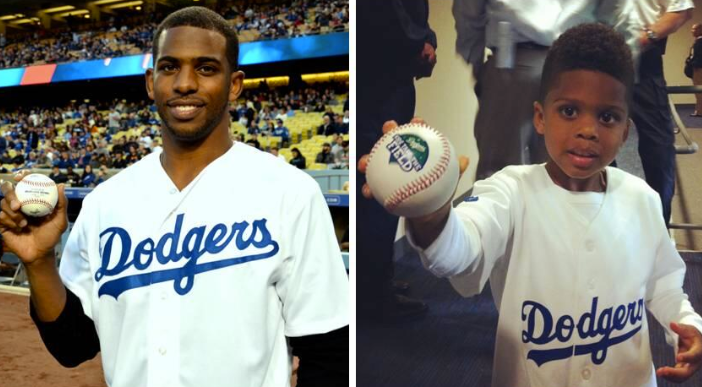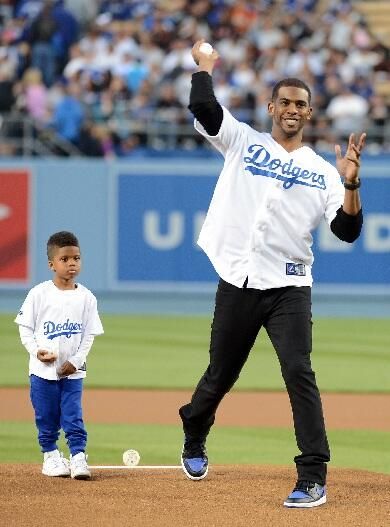 LA Clippers point guard Chris Paul and his son Chris Paul II threw out the first pitch at the LA Dodgers Vs. San Francisco Giants game last night at Dodgers Stadium. And how freakin' cute are these two?!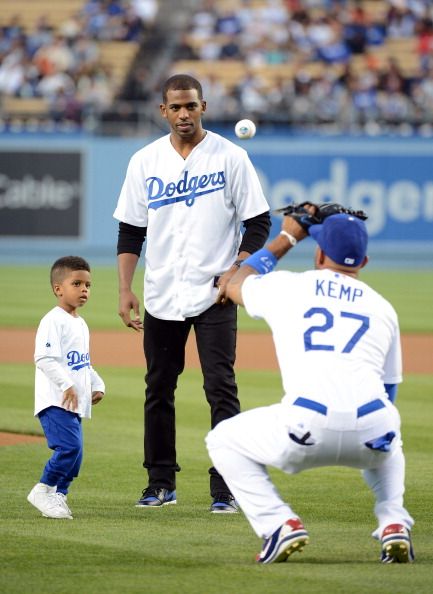 Doger star Matt Kemp was there to catch for the little one.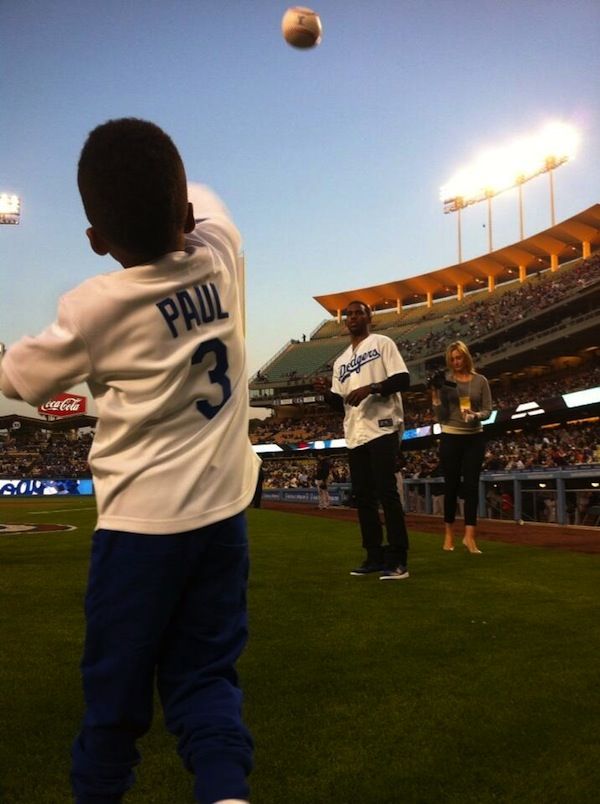 And Lil' Chris looked like one of the pros as he did interviews, chatted with the players and tossed the ball around before the game. More daddy-son cuteness overload: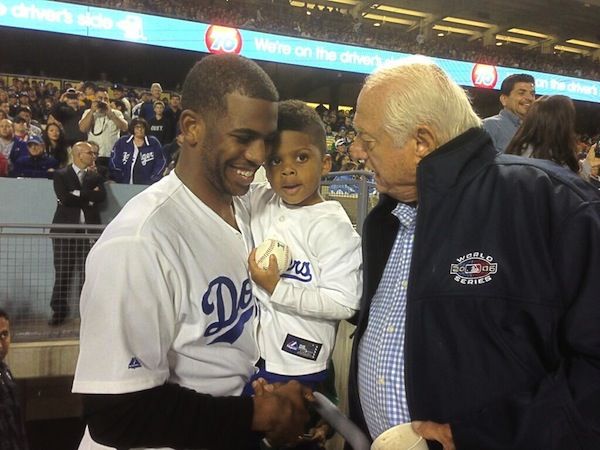 It looks like there's a good chance he might not follow Dad's footsteps into the NBA. Because he looks like he is all about the MLB...
The Randomness:
1. Kobe Bryant says Magic Johnson's support of his gay son is "awesome" and that he can't tolerate "a lack of tolerance." Story.
Photos via AP/Instagram/PCN