SAY WHAT NOW? Nene Leakes SNAPS AT Wendy Williams OVER RELATIONSHIP Comments + Kevin Hart DESTROYS Mike Epps During TWITTER BATTLE
Mar 25 | by _YBF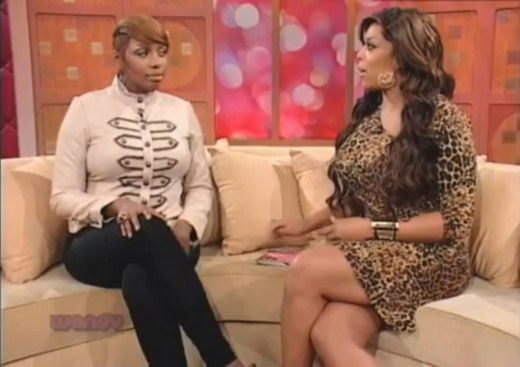 Nene Leakes snapped at Wendy Williams today after the host made a few catty comments about her relationship with her ex-husband Gregg Leakes. See what she tweeted inside and watch Kevin Hart and Mike Epps go at each other's throats on Twitter.
Wendy Williams has been known to make a catty comment or two during her "Hot Topics" segment on "The Wendy Show." And earlier today, she upset "RHOA" queen bee Nene Leakes when she made a few comments about Nene's relationship with Gregg.
Wendy was talking about the lack of chemistry the two have and how the relationship seems o be strictly a GREAT friendship...with business benefits. And Wendy also said NeNe shouldn't do a big TV wedding, because we all know it would be a lie.
Obvi, the comments upset Nene so much that she tweeted,
SMH.....Nene has made a few appearances to the "Wendy" show and they always seemed to get along great. It will be interesting to watch how the two act towards each other in the future.
And in other Twitter wars...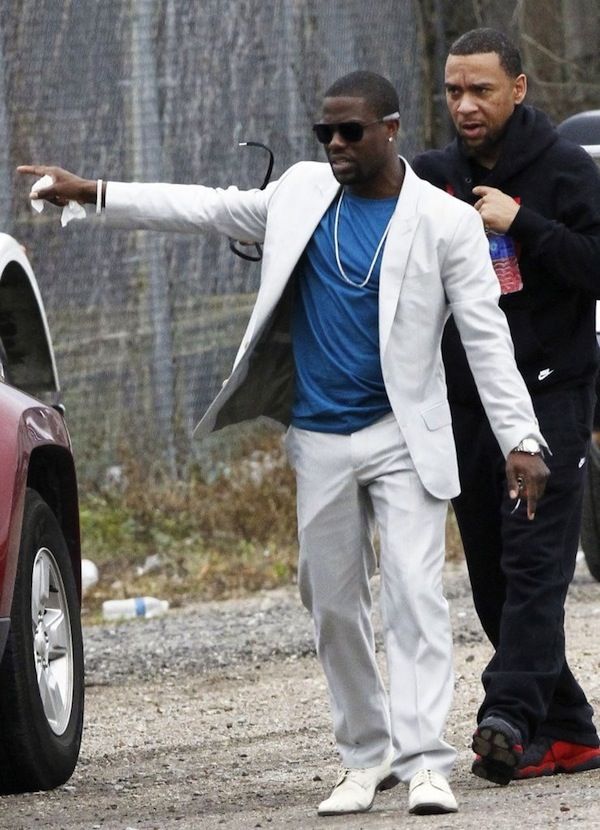 Yesterday, Mike Epps fired a few shots at Hollywood's hottest comedian, Kevin Hart, and ignited a Twitter shoot out that left one of them bloody.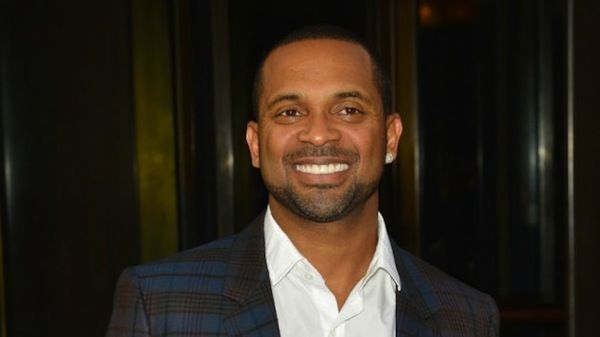 It all started when Mike (during a moment of reflection and homage to Katt Williams) tweeted,

And then Mike's Twitter followers started co-signing which got him pumped up a little more.


And for anyone who called him a hater....he had this...

Mind you....Kevinwas pretty silent during most of this exchange (because he was probably working on "RHOH"). But later, he got wind of the shots fired and said....

One he got started.....it was like he emptied an assault rifle.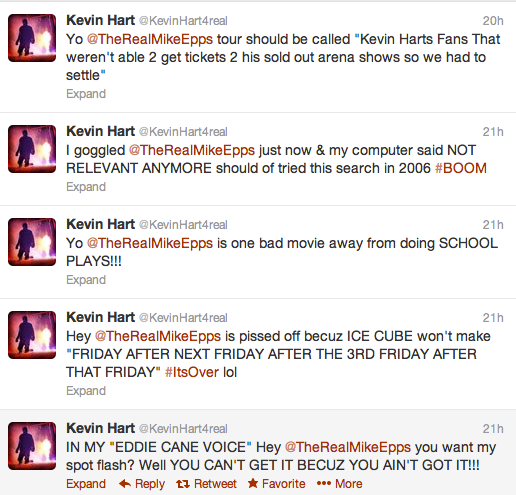 Kevin eventually ended his assault with....

And after all of that, Mike Epps came back with this...
Oh....