K. Michelle & Her KNIFE Celebrate Her Birthday In Atlanta
Mar 04 | by Natasha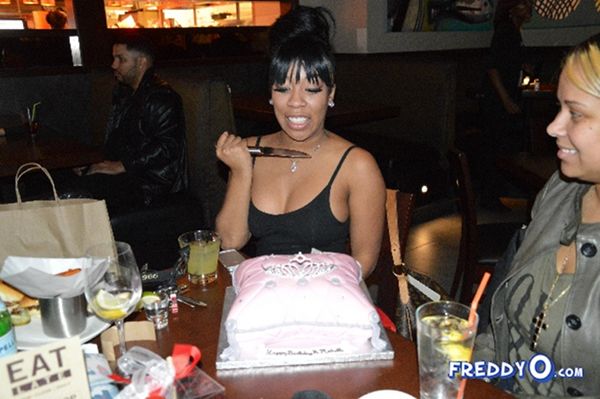 K. Michelle had an early birthday party at Copeland's in Atlanta yesterday. And by the way she's holding this knife, this was an interesting time had by all....
The "Love & Hip Hop: Atlanta" star and singer may have spent most of yesterday in the studio, but she took some time to celebrate her b-day.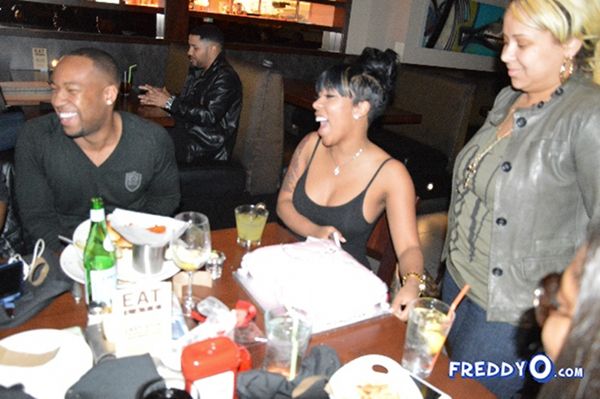 K spent Sunday afternoon getting her drink and eat on with her friends. All for her 27th birthday. She tweeted yesterday:
It's my birthday, I got an abundance of liquor. There's no peace in the city! I'm everywhere tonight bitches!....Today was perfect! My actual bday 2morrow is gonna be even better! I'm In the studio ALL DAY! Blessed
And she had a cake fit for a princess: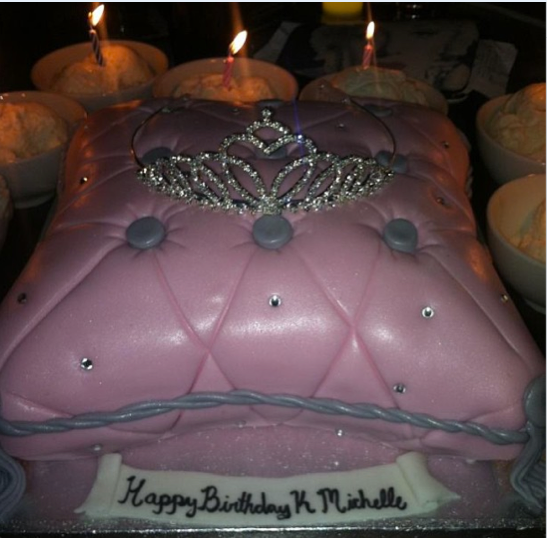 She double-fisted some drinks and kiki'd with her people: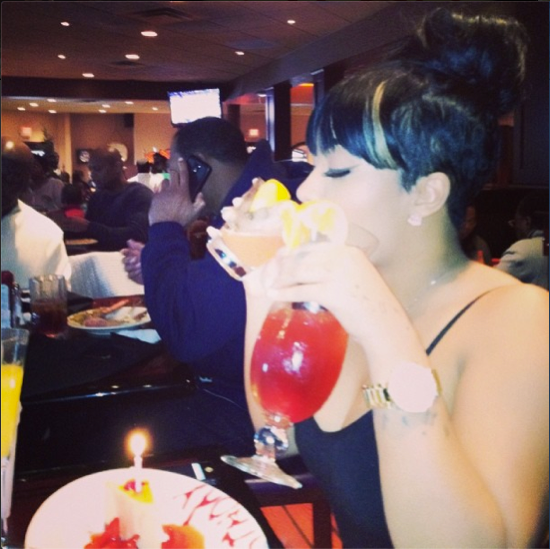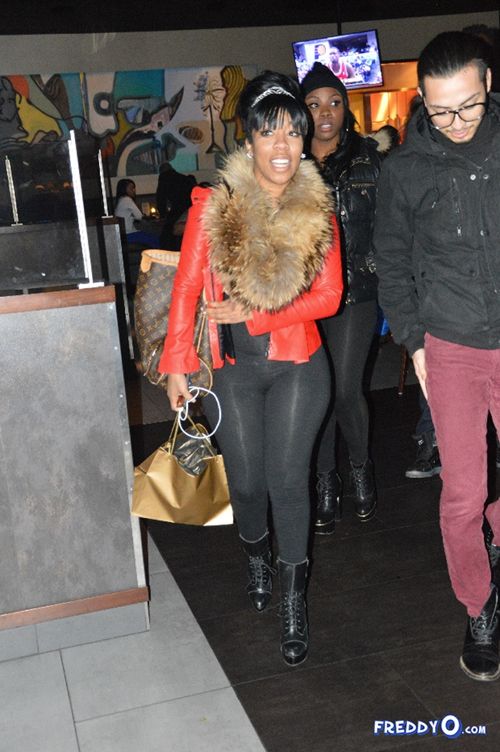 And she also hit the spa to celebrate:
Fab times. Happy birthday K. Michelle!
Pics: FreddyO.com/Instagram