Prince ROCKS OUT On "Late Night With Jimmy Fallon" PIMPS OUT With DIAMOND-STUDDED Cane + Mariah Carey PLAYS "Dom Pérignon" Pong For Jimmy's 4-YEAR ANNIVERSARY
Mar 02 | by _YBF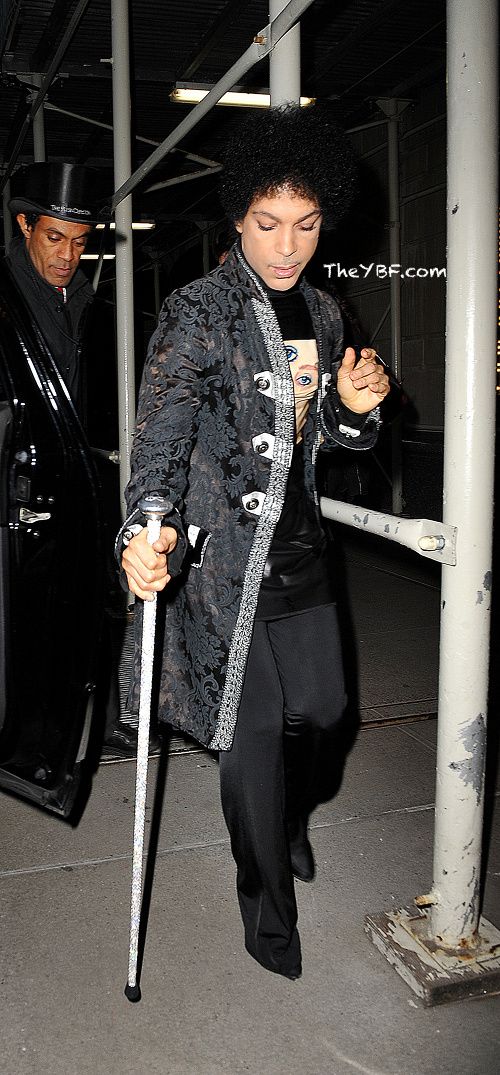 Music icon Prince performed two songs on "Late Night with Jimmy Fallon" including his new single "Screwdriver." Mariah Carey also stopped by to play a game of pong to celebrate Jimmy's 4-yr anniversary. Watch both legends grace the stage inside....
Stepping out of his hotel wearing a lush coat worthy of a king AND a diamond-studded cane, music royalty Prince was seen heading over to a taping for "Late Night with Jimmy Fallon."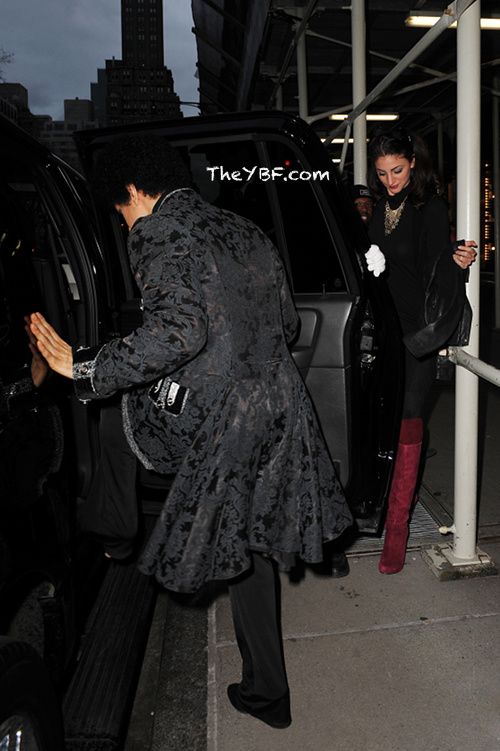 All those years of doing splits and kicks on-stage must have taken their toll but we love how Prince "handled" that!
Once he hit the stage, he performed his latest single "Screwdriver" and followed that up with the classic "Bambi" (which appeared on his 1979 disc Prince). And for true Prince fans, you'll recall that he is famous for replacing ALL of his band members every once in a while (to keep it fresh). Nowadays, he's hitting the stage with his all-female band called 3rd Eye Girl.
Watch "Screwdriver" here:
Watch "Bambi" here:
Also on the show......
Mariah Carey stopped by to celebrate Jimmy's fourth year hosting "Late Night with Jimmy Fallon" and she revealed that there will be a new album in May which will coincide with the season finale of "Idol."
She also toasted Jimmy with a game of pong using Dom Pérignon Rosé champagne with (pink yet lavender) ping-pong balls. Gotta love Mariah!
Picture by: TK / Splash News