EXCLUSIVE: Erica Mena Says Rich Is STILL Her Man...And Dishes On Who's REALLY Winning Between Tahiry & Kaylin
Feb 13 | by Natasha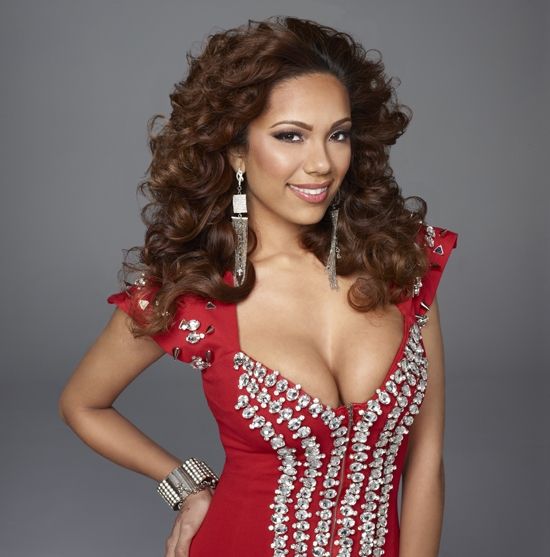 Love & Hip Hop star Erica Mena has us frustrated with her extraness one minute, then makes us respect her fearlessness with telling it like it is. And even after all the drama--both on and off camera--with her boyfriend and co-star Rich Dollaz, she admits to us they're still together.
She also dropped a dime on who's REALLY winning between Tahiry and Kailyn when it comes to Joe Budden....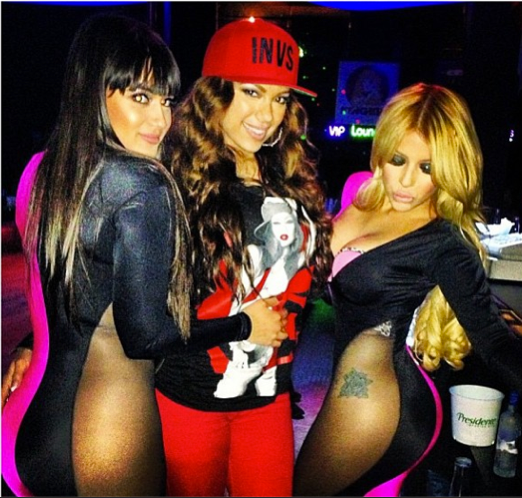 We caught up with model Erica Mena at Monday night's Isis King Fashion Show in NYC (pictured above with the show's models). And Erica, who's also trying to gain some credibility as a singer, confirmed she's still with Rich Dollaz. Yup, even after the interviews he's done recently where some would say he played her out by not trying to officially claim her. And even after all his arrests/child support drama.
Erica told TheYBF.com about Rich:
"Everything is good! The good thing about us is that we're always working, we definitely stay on task and we always have something going on so our relationship always stays hot, fresh, sexy, intriguing."
Well, keeping things good since he's also your manager is always a good thing. She's been working on a singing career, and even revealed she wants to get certain popular rappers to hop on the remix to her song "Where Do I Go From Here" (out on iTunes now).
"I like Future, I think the style of the song...they match! I think maybe someone dope like Eve on it, get a little female side of things. You just never know but I have some good things in the works."
Then, she gave us her two cents about that Tahiry-Kailyn-Joe Budden love triangle. And Erica would know a little something about feisty love. She says after that big fight between the two chicks (previewed last week), Tahiry needs to fess up about her feelings...because Joe clearly puts Kailyn at the top of his list. No matter what.
"Um... I think Tahiry needs to admit to the fact she is in love with Joe, and kind of acknowledge that fact that she is a little bit jealous of Kaylin," Erica tells TheYBF.com. "I think honestly Kaylin is playing her position the right way, Joe puts Kaylin on a different pedestal than Tahiry, and I think that's whay kind of bother's Tahiry, and that's what made her react the way she did."

"He kind of brags about Kaylin more than( as far as social networks) he's quick to put out there that he's in love with this woman. She's young she's intriguing, she's fresh, and aint nothing like good meat. Ain't nothing like good fresh meat."
And as for those STD rumors floating around the net about Tahiry, Erica tells TheYBF.com she wouldn't be surprised if they were true:
"God bless if that's true and definitely stop spreading it. If you're a walking disease you should put yourself in a bubble and stay there. I think that could be true though... but then it may not but if it is she should definitely slow her roll."
Gotta love her. Season 3 of "Love & Hip Hop" returns next Monday night on VH1.
Pic: Instagram