OUT & ABOUT: Toni Braxton & Son Diezel Promote New Movie "Twist Of Faith" + Gabby Sidibe Clowns Around At Charity Bowling Event
Feb 05 | by Natasha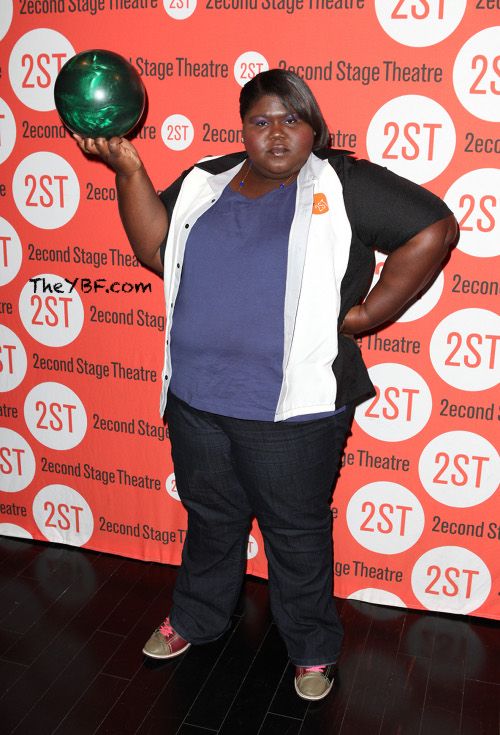 Gabourey Sidibe had some fun at the Second Stage Theatre's 26th Annual All-Star Bowling Classic in NYC last night. Check out the funny actress goofing around, plus Toni Braxton and her son Diezel promoting their new Lifetime movie...
Yelling To The Sky actress Gabby rolled to Lucky Strike Lanes & Lounge in New York City last night in her bowling shirt for a charity bowling event. And she goofed around with poses while having some trouble holding on tot he bowling ball: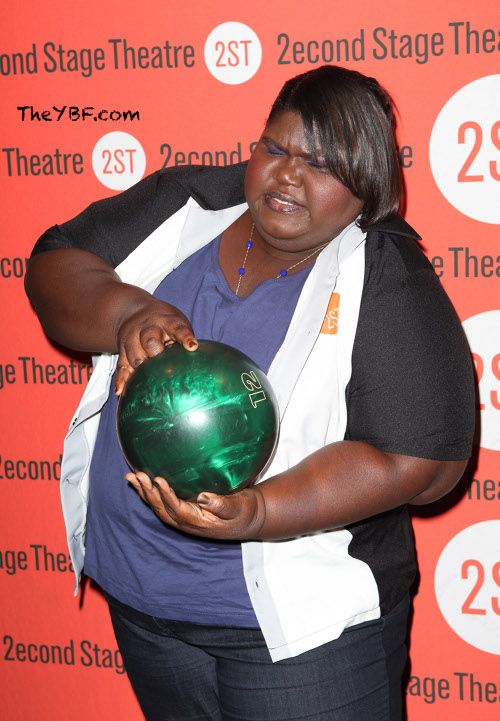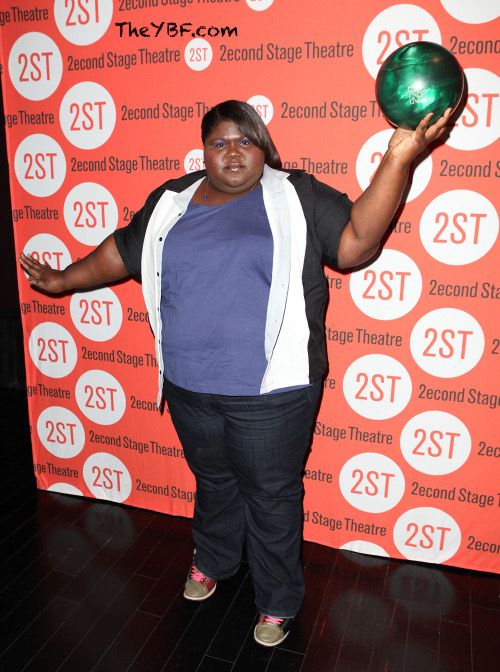 Ha! Gotta love her. Gabby's also the new host of the new AfroPop show on public tv.
And over in L.A, Toni Braxton brought her co-star and son Diezel Ky Braxton-Lewis along to the premiere of their Lifetime movie 'Twist Of Faith' at the Stephen S. Wise temple: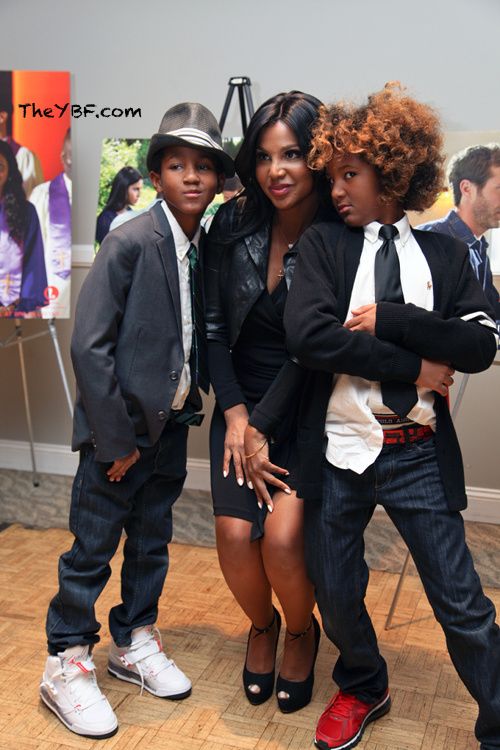 Diezel's brother Denim Cole came to support his fam. Cute!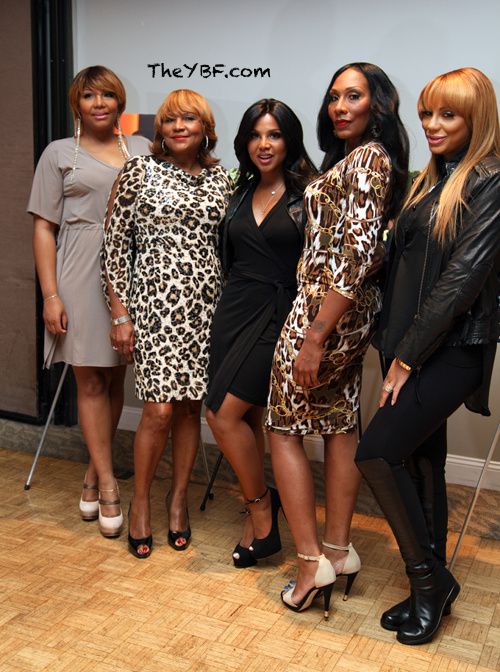 And Toni's sisters and mom Traci, Evelyn, Towanda and Tamar were all there to support. Sweet!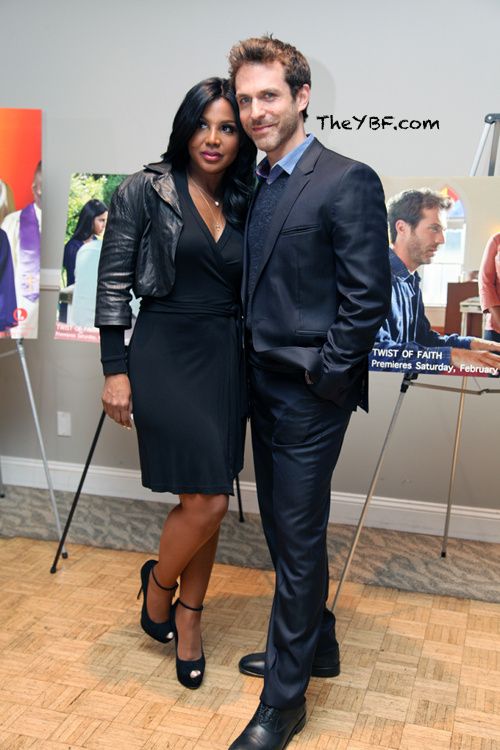 Toni posed it up with her co-star David Julian Hirsch. The movie airs this Saturday at 8/7c on Lifetime.