Dawn Richard Rocks Preppy Photoshoot For Aritzia + Emeli Sande Rocks Out On "Today"
Jan 29 | by Natasha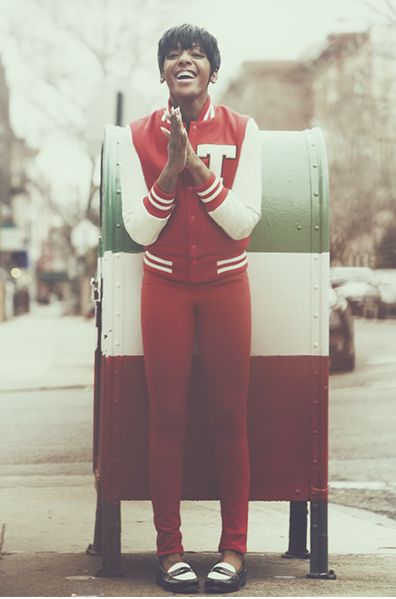 With her Goldenheart album debuting at the #1 spot on iTunes R&B/Soul Charts, the album also charted at #10 on Billboard's R&B Album Charts. So Dawn Richard has a lot to celebrate these days. Check out her new photoshoot with Aritzia inside, plus Emeli Sande rocking out on "The Today Show"...
The fiery and solo chick put aside her armour to channel her cute preppy side for the Aritzia clothing brand. And about her successful solo debut, she said:
"To see these reviews and charts were overwhelming. My team knows how hard I am on myself because I want us to be great. I'm always thinking if we are going too far, stretching ourselves too thin. Will they understand it? They did. Both the 'hearts' and critics. We created a project that was not conventional R&B yet it met both critics and the 'hearts' expectations."
The N.O. native snapped a few cute pics for the brand, and she revealed the tattoo she got when she decided to go solo: three wings merged together which cover her whole back in deep, dark ink, the result of three 10-hour sessions.
"I wanted something that exemplified extreme flight," she explains. Underneath the wings and stamped down her spine is old Sanskrit message, which translates as "mastered, blessed, saved, beautiful, a force." She smiles. "And if those things are in alignment, then I am perfect."
Check out the pics below: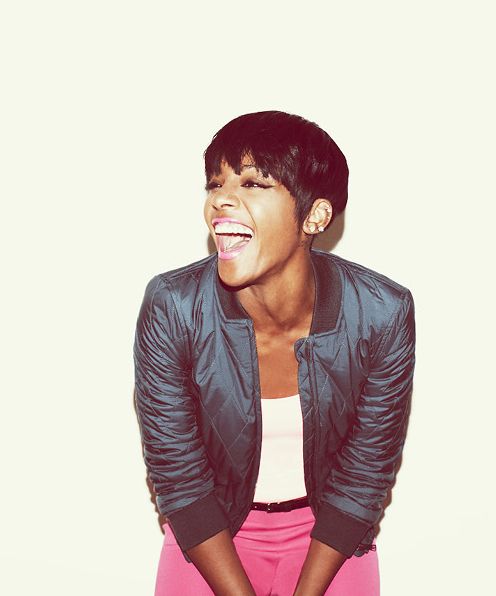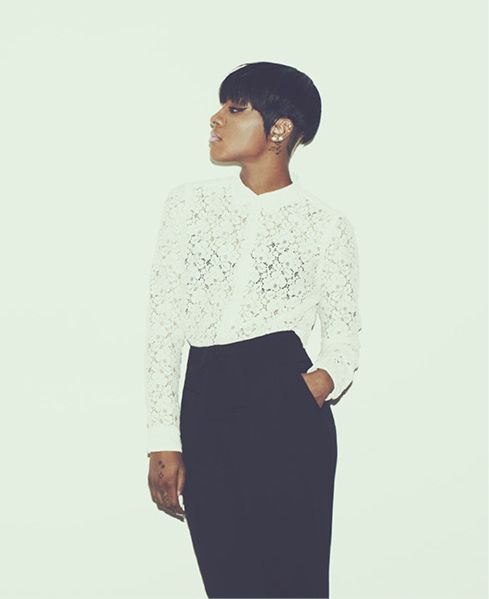 Nice.
And speaking of R&B chicks we're loving these days, UK singer Emeli Sande has been making her mark here in the states. The 25-year-old blonde cutie performed at the 2012 Summer Olympics in London and also helped Alicia Keys write her newest hit "Brand New Me." And she's got a few hit songs of her own that she performed on "The Today Show" this morning:
Check it.