MEET SLOANE STEPHENS: The YBF Teen SLAYING The Aussie Open....And Who Beat Idol Serena Williams!
Jan 23 | by Natasha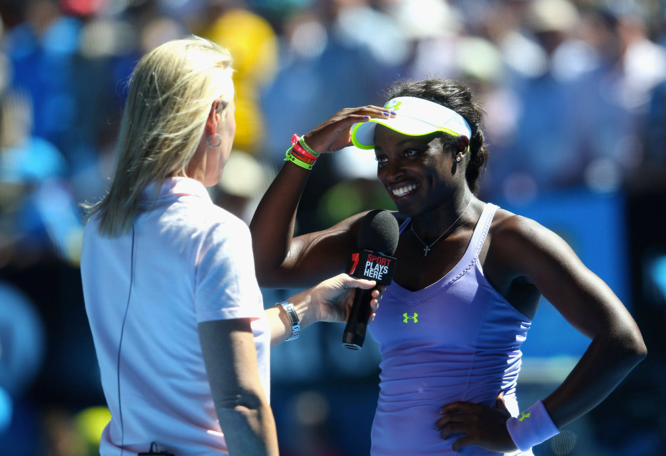 Meet the YBF chick who is causing a media frenzy during the Australian Open. Sloane Stephens beat her idol Serena Williams yesterday to advance to the semifinals. And she's only 19. Meet the newest YBF tennis star inside....
Sloane Stephens is already a media darling. She's already won the Junior Girls' doubles titles at the French Open, Wimbledon and the US Open all by the age of 17. And it's no wonder she's a mega athlete seeing that her mother was a college swimmer and her late father, John Stephens, was a runningback in the NFL.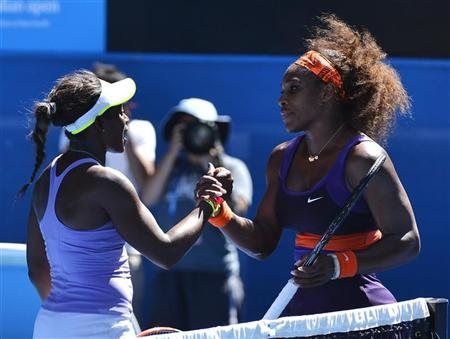 Sloane said at her press conference before shockingly winning the knock out match against Serena yesterday:
"[The next match] just happens to be Serena. She's obviously one of the greatest players to ever play the game. Without all that, it's still a tennis match … The court's the same size. You're still playing a regular person across the net. You've just got to go out and play."
She's already been featured in Teen VOGUE and admitted then she had posters of the Williams sisters on her wall. And as the only American out of the four finalists, she now says maybe she should hang one of herself.
Check out her on court interview after her win below.
Meanwhile, Serena was uber pissed after the match, as we all know how passionate she is about her game, and smashed her racquet. And what Serena said when she first met Sloane:
"I saw her in the locker room. She was another black girl. I was like, 'Hey!' That's when I first noticed her. 'What up, girl?"'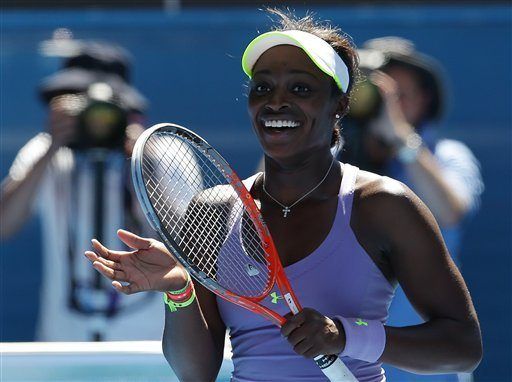 We think we have a new bubbly YBF chick to watch on--and off--the tennis courts.
Pics: Yahoo Images