FASHION FAB: Kerry Washington Rocks The "DJANGO UNCHAINED" Premiere Carpets In Paris & Berlin
Jan 08 | by Natasha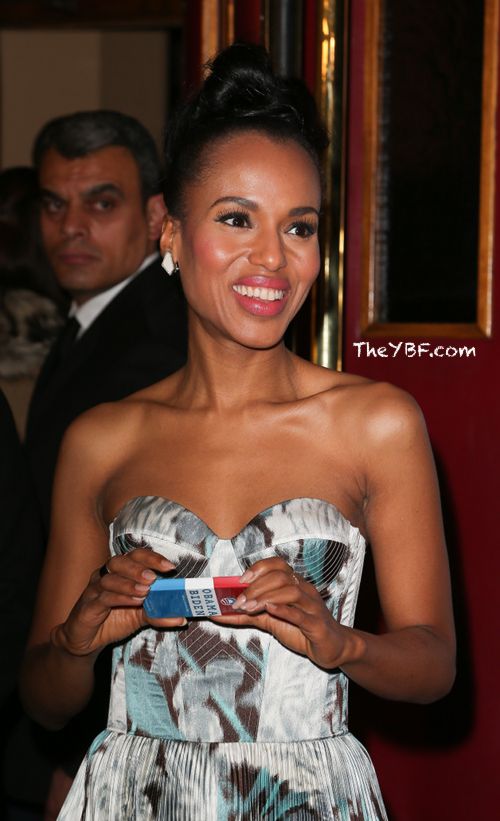 Kerry Washington has been a fashion darling the last few weeks as she makes her way around the globe for premieres of her hit movie Django Unchained. Check out her looks in Berlin & Paris inside...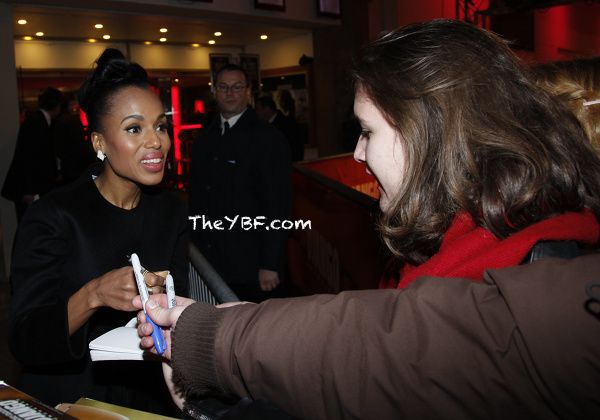 Ms. Washington twirled her way into Paris at Le Grand Rex last night in this multi colored Rochas Spring 2013 strapless frock and Monique Péan earrings looking gorgeous as usual. And if you've already seen Django Unchained, you could imagine how mentally difficult acting in the movie could be. Especially, Kerry's role as slave Broomhilda. She told the Daily Beast that she broke her "no visitors on set" rule during the grueling 8 month shoot to fly in her therapist and her family.
'I needed all their support for this film because it was so mentally hard in many ways.

'It's so unthinkable that my ancestors endured all the torture and pain. I saw things in the script and thought this never happened. But then I talked to Quentin and he showed us the history books that illustrated the masks and other items used to inflict torture and violence on the slaves. It really blew my mind and made me appreciate even more what my ancestors made it through.

'I barely made it through pretending.'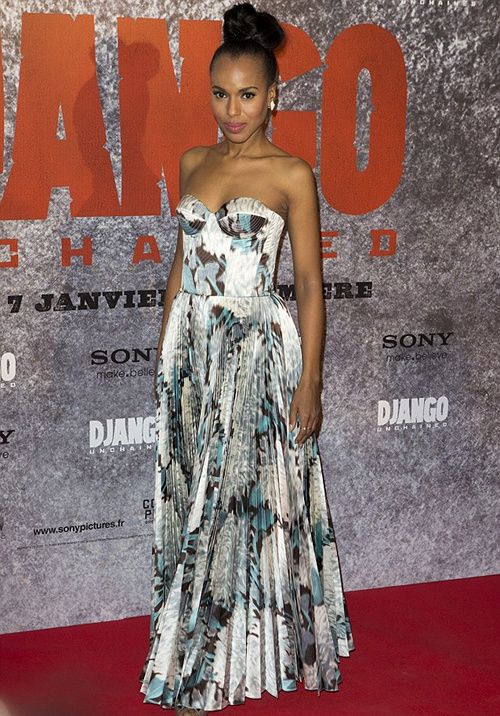 The fabulous actress looked her usual gorgeous self, and we're sure the difficulty she suffered acting in the role will be worth it. Oscar nomination come out this Thursday, the same day as the UK premiere.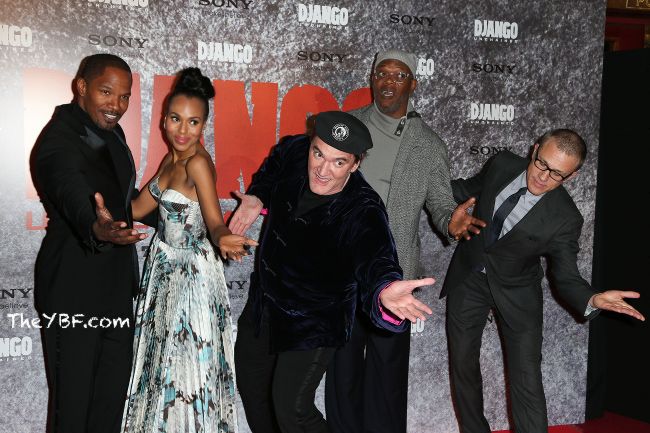 Kerry was joined on the red carpet by co-stars Jamie Foxx, Kerry Washington, Quentin Tarantino, Samuel L. Jackson and Christoph Waltz.
And after the Paris premiere, Kerry and the crew made their way to the Berlin photocall at Hotel de Rome: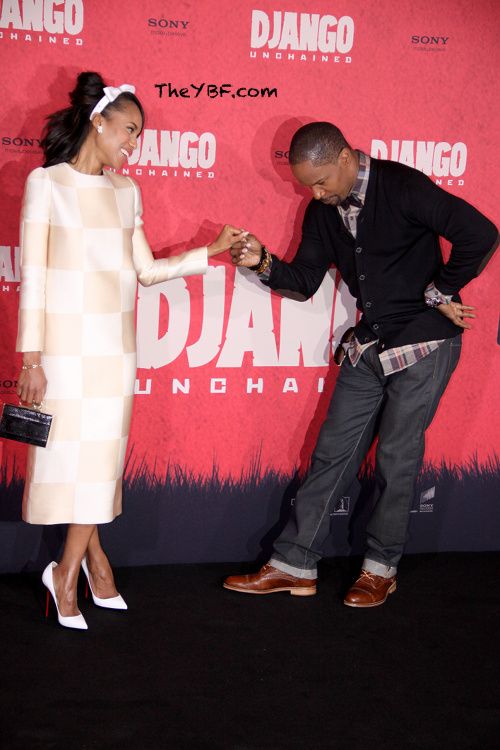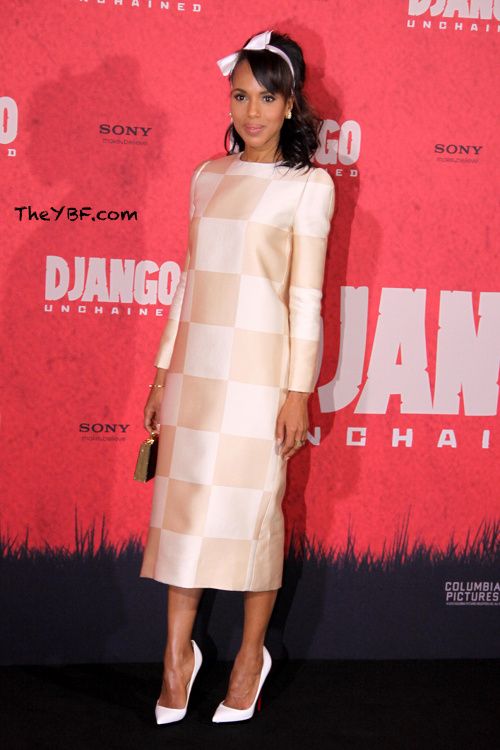 She rocked a cream checkered calf-length dress from the Louis Vuitton Spring 2013 collection with her white Louboutin pumps. The vintage style was topped off with her small Vince Camuto purse and a cute Louis Vuitton satin bow headband.
Loves her looks!
Pics: WENN/SPLASH/INF