And So It Begins..."Love & Hip Hop 3" Cast Kicks Off The Drama With NYC Premiere Party
Jan 04 | by Natasha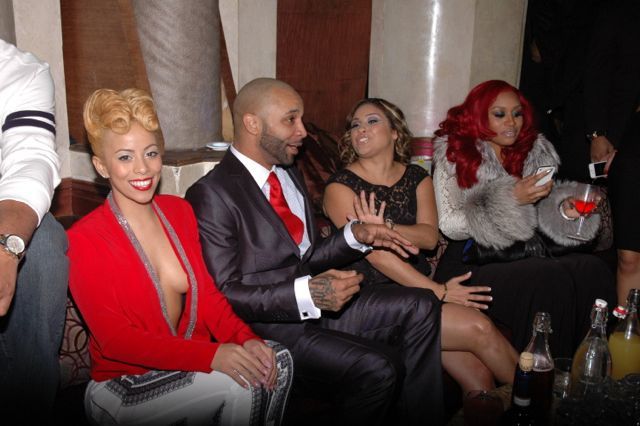 Last night at Kiss & Fly in NYC, the cast of "Love & Hip Hop 3" hosted their premiere party. And TheYBF.com was on the scene to soak up the foolery to come.
Check out what we've peeped about the upcoming season so far, and pics from the event, inside...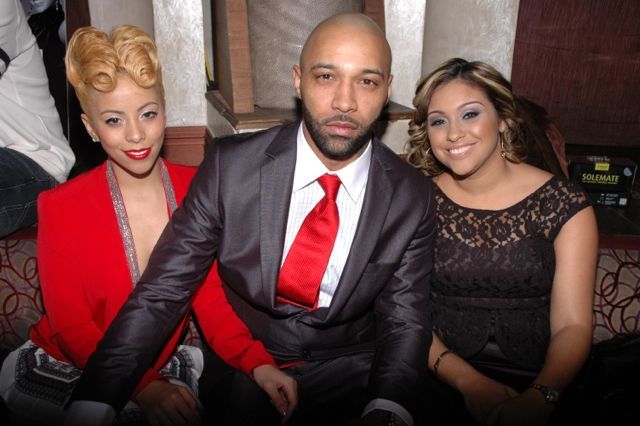 Joe Budden & his new girlfriend Kailyn (with co-star Winter Ramos to the right) were front and center at last night's premiere party.
As for why Joe is on the show....his ex-girlfriend Tahiry Jose and his best friend Raqi (who Tahiry believes he was cheating on her with) are on, and with him, we have a love triangle. Surprise surprise.
On the first Episode Joe has a "pool party" (but no one was there) and they decide to play a game Truth or Truth (instead of Truth or Dare). Of course, Raqi and Tahiry get into a sight physical altercation after she asked Joe if he and Rocky had ever been intimate. This led to Joe escorting Rocky off his property and folks really believing something was going on between them....
But we doubt anything is going on now as we spoke to both Joe & Raqi after the screening, and both claim the other "changed for the cameras." So they are no longer friends.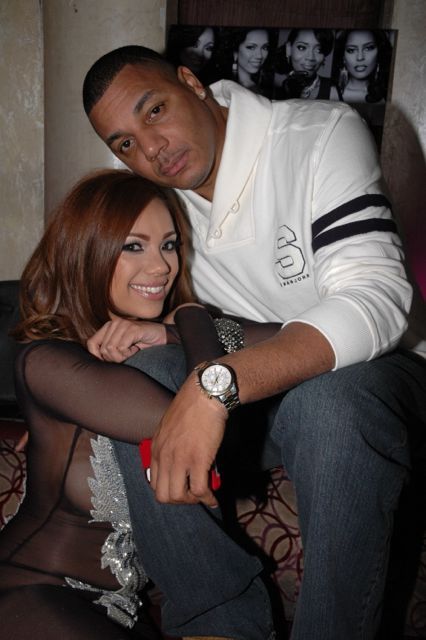 "Model" Erica Mena is returning from last season. But she doesn't have any fights with former co-star Kimbella to worry about. Because Kimbella's not returning and Erica's got her new fiance Rich Dollaz to protect her. Sigh.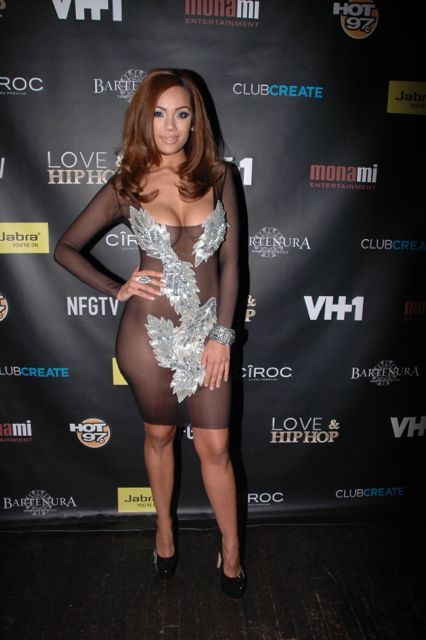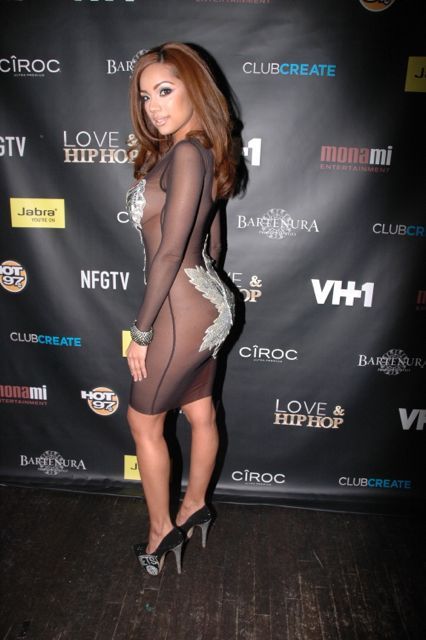 This iCandy Couture dress pretty much showed everything's she's got. So that's what we're doing this season.
Rich posed it up with Hot 97's Ebro.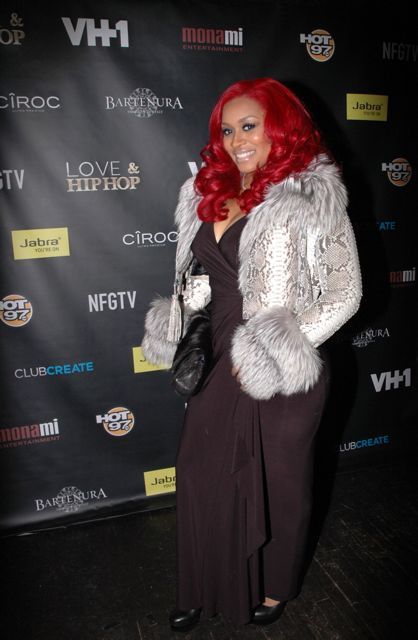 Rashidah Ali (red hair) posed with co-star Tahiry Jose. Tahiry's "dress", by The Fabric Twins, put her bra on full cut-out display. And Rashidah is storring up her own bit of drama. During the premiere, she says she has known Yandy's baby's daddy Mandeecees for a long time, and he not the Boss he claims to be. Womp.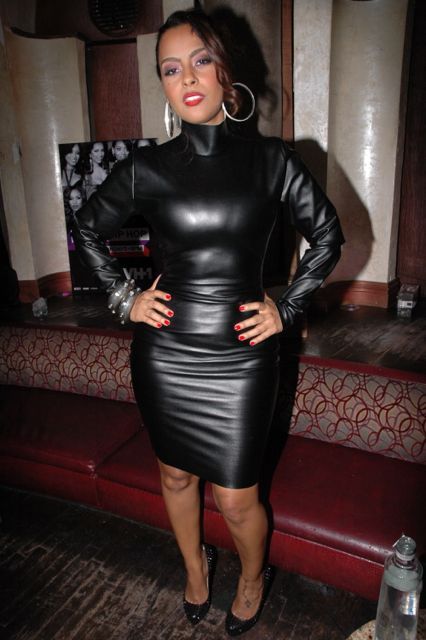 Raqi (far left) kicked it with co-stars Yandy and Lore'l.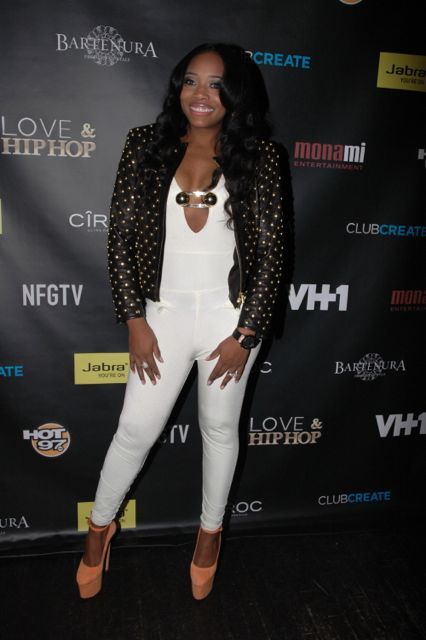 Yandy's curvy bod is back in effect post-baby. And she looked great.
On the premiere, we will see more of her personal life this time around. It seems like her baby's daddy Mandeecees is having a hard time growing up after becoming a father. He even left her baby shower early and went to the club to pop bottles that night. Of course, Yandy was not happy about this.
Couple Jen the Pen & Consequence talked about their situation and their child together.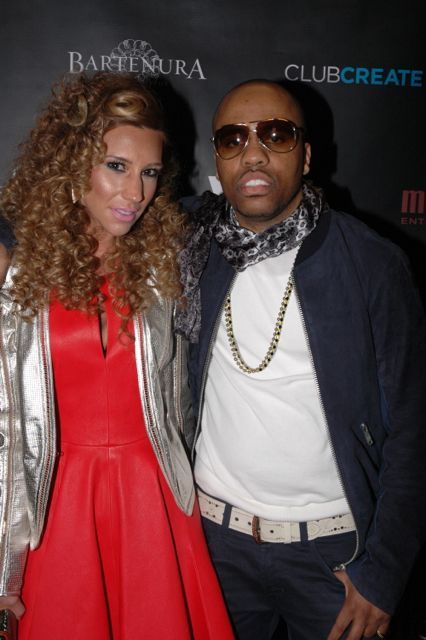 And the woman behind it all, Mona Scott Young, posed it up with her husband Shawn.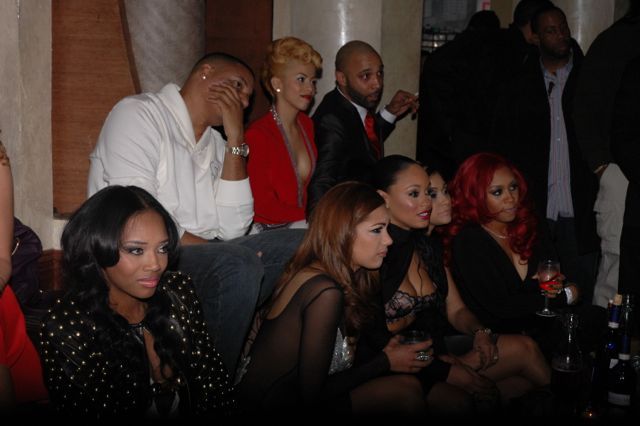 "Love & Hip Hop 3" kicks off January 7th, 8p on VH1.
Photos by Stephen Knight