Gabourey Sidibe Lands NEW GIG As Host Of Public Television's "AfroPoP" + Fantasia Goes On APOLOGETIC RANT
Jan 03 | by _YBF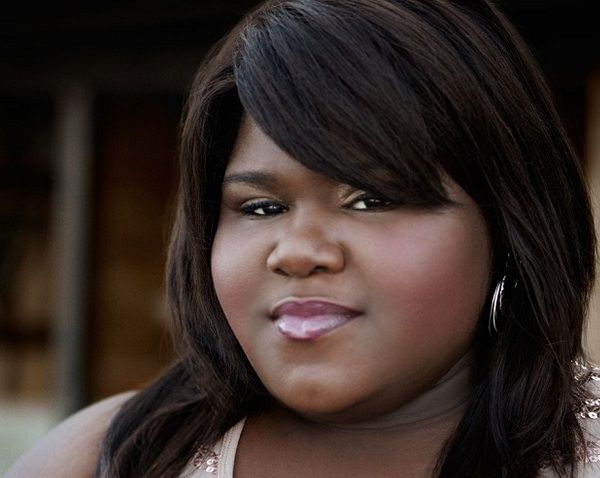 Actress Gabourey Sidibe has landed a new gig as the host of Public Television's "AfroPoP". Get the details on her new job inside and read Fantasia's latest rant about people who judge her....
On January 22, Yelling to the Sky actress Gabourey Sidibe will make her debut as the host of Public Television's AfroPoP: The Ultimate Cultural Exchange, an innovative documentary series highlighting contemporary life, art and pop culture in the African Diaspora.
Produced by Black Public Media, the show will premiere on the WORLD Channel at 7:00pm ET on Tuesday, January 22 and continue on Tuesdays weekly through February 5, 2013.
Gabourey spoke about "AfroPoP", which uses independent films to bring awareness to human and women's rights struggles saying,
"This season of AfroPoP helps give voice to those who truly need to be heard. I'm happy to help bring these stories to the American public and raise awareness of issues of vital concern to women and men in Africa as well as all who care about human rights."
And since she's a star product of indie films like Precious, this new role suits her.
Leslie Fields-Cruz, Black Public Media Vice President and Director of Programming, explained Gabby's hiring saying,
"Gabourey's energetic spirit and connection to the youth culture made her the perfect choice to host the series this season and we are happy to have her as such an integral part of AfroPoP."
To find local airings, visit the AfroPoP page.
And in social media rants.....
In an attempt to show that she is rising about the drama and harshness about some of her "mistakes," Fantasia's Instagram posting (which referenced gay marriage and legalized marijuana) set off a storm of controversy.
Fanny was none too pleased with the backlash and claims that people just didn't understand what she was saying. Though her management team attempted to clean up the firestorm, Fanny took to Instagram AGAIN today and posted a second rant to apologize for the first one....but maybe she just made it worse. She said,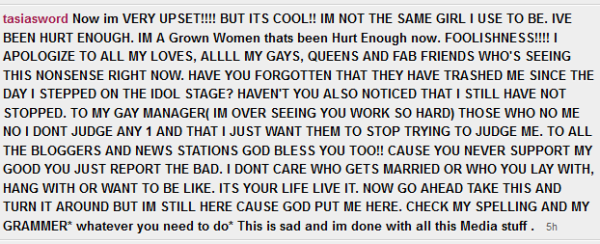 And for people who felt she was dissing the gay community, she had a message for them too.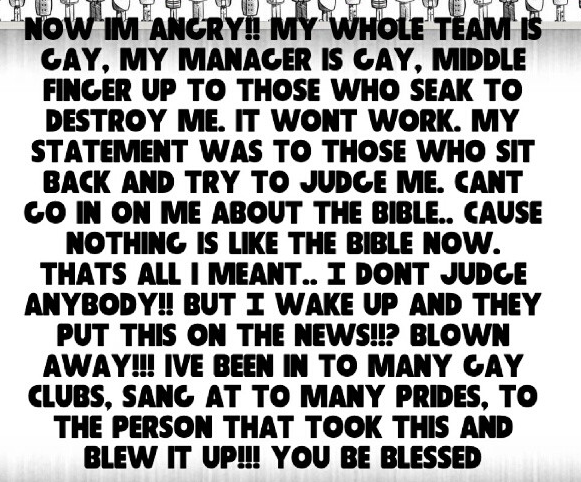 Sigh.....we understand what Fantasia was trying to say, but it clearly didn't come across the way she intended. But why is she blaming others for her inability to articulate her thoughts? And didn't this last rant just make it worse?